If you want to make a CHF deposit directly to your SwissBorg account, please follow these steps:
Open the SwissBorg app and, from the Portfolio screen, tap on "Deposit".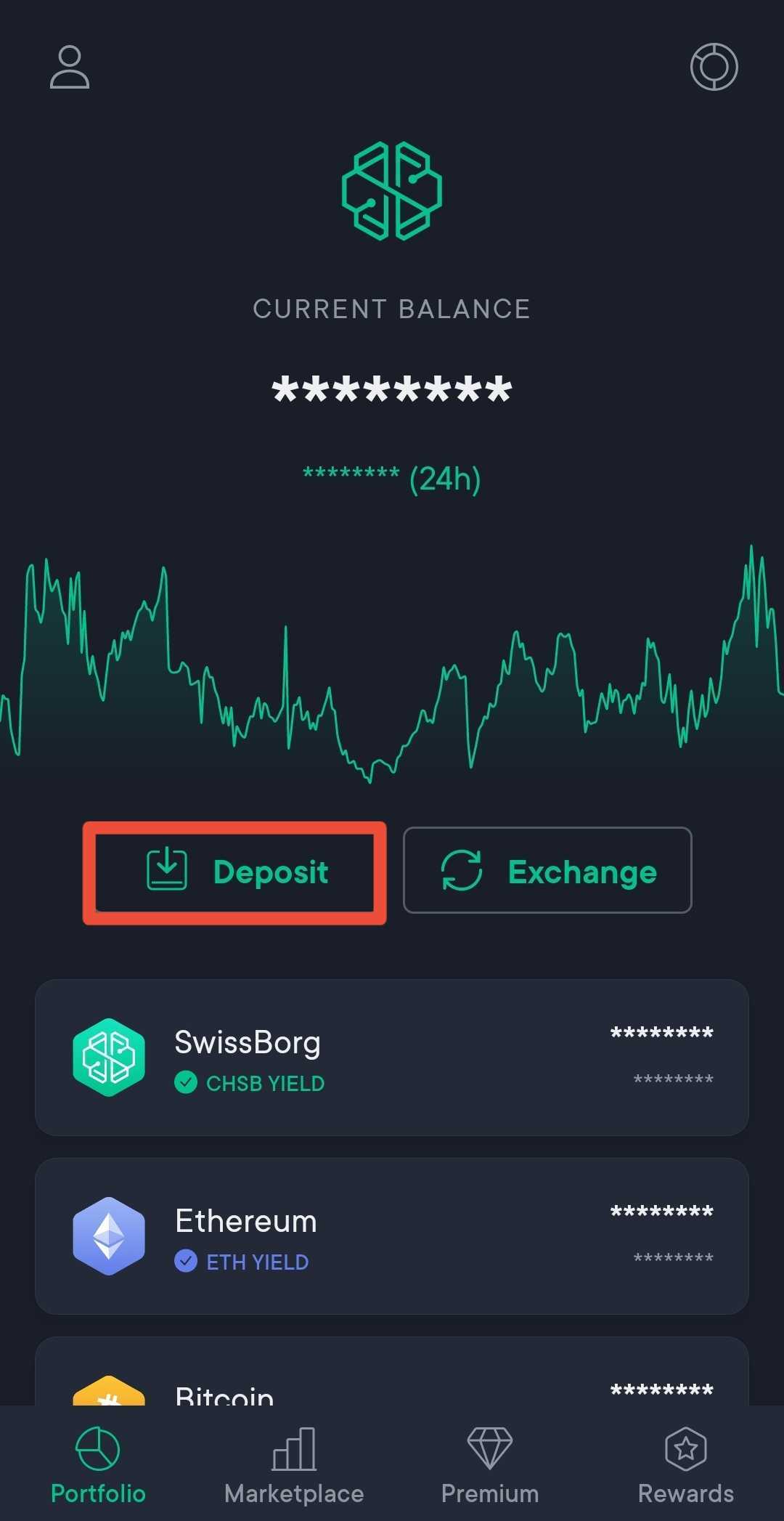 2. Next, tap on CHF under "Deposit Fiat". If CHF is not yet listed there as a currency, simply tap on "Add Currency" and select it from the available currencies.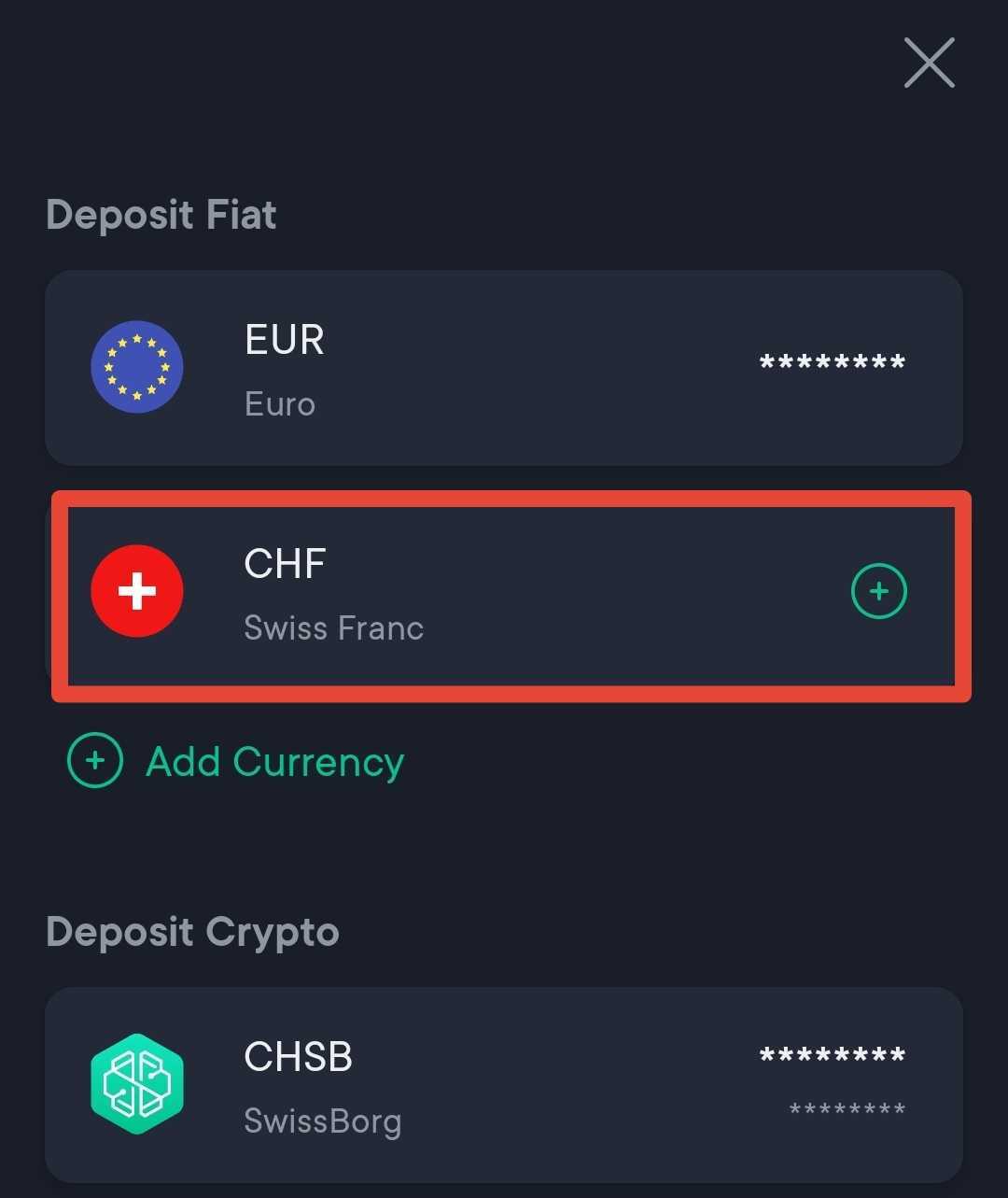 3. Next, you see the banking details for the deposit. Please note that the details are the same for both "LOCAL" and "SWIFT" tabs, as Local (SEPA) deposits are not available for CHF currency. Therefore, only deposits with the SWIFT method are possible.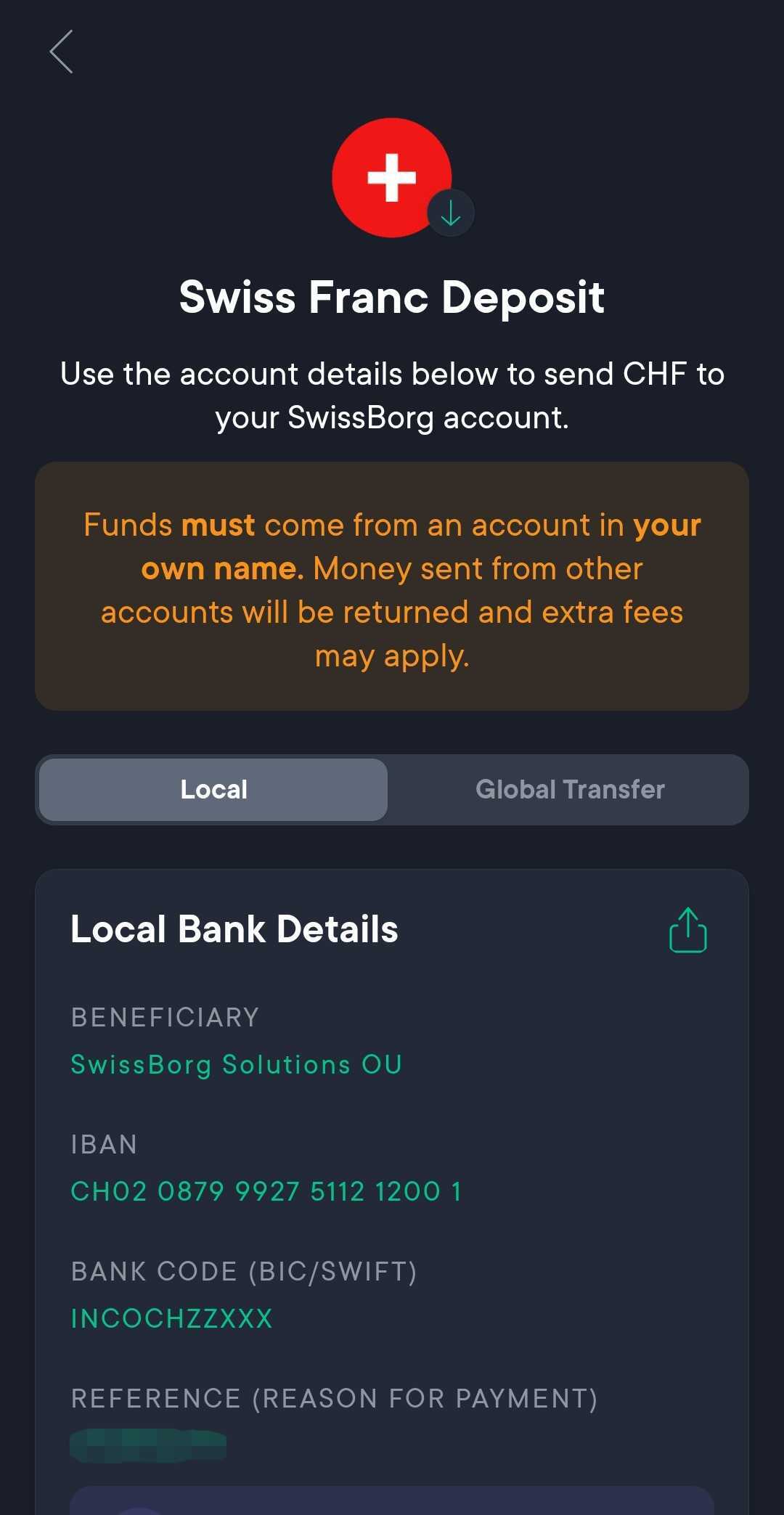 4. Copy the bank details provided in the app by tapping on any row (you can also share the bank details via apps on your phone, for example SMS or email).
5. Enter the details in your banking app or platform. Please keep in mind that:
The funds must come from a personal bank account that is registered with the same name as your SwissBorg account;

Your unique reference number needs to be included in the payment details as "Reference" (for some banks the reference field is named differently, for example "Message to Beneficiary", "Description" or "Reason for payment". Please confirm with your bank if you are unsure which field to use).

Please make your transfer in CHF. If you send any other currency, we will have to convert the funds to CHF to credit your account, which may result in a double conversion.
If you have any doubts or questions regarding making a deposit, or if you require assistance, please contact us through the app or via email at support@swissborg.com.
Best Practices From the Community
Below you can find some tips that were shared by our community members.
UBS
When making the transfer, make sure to select "Execute payment in CHF" and then you can leave the fees set as "Automatic".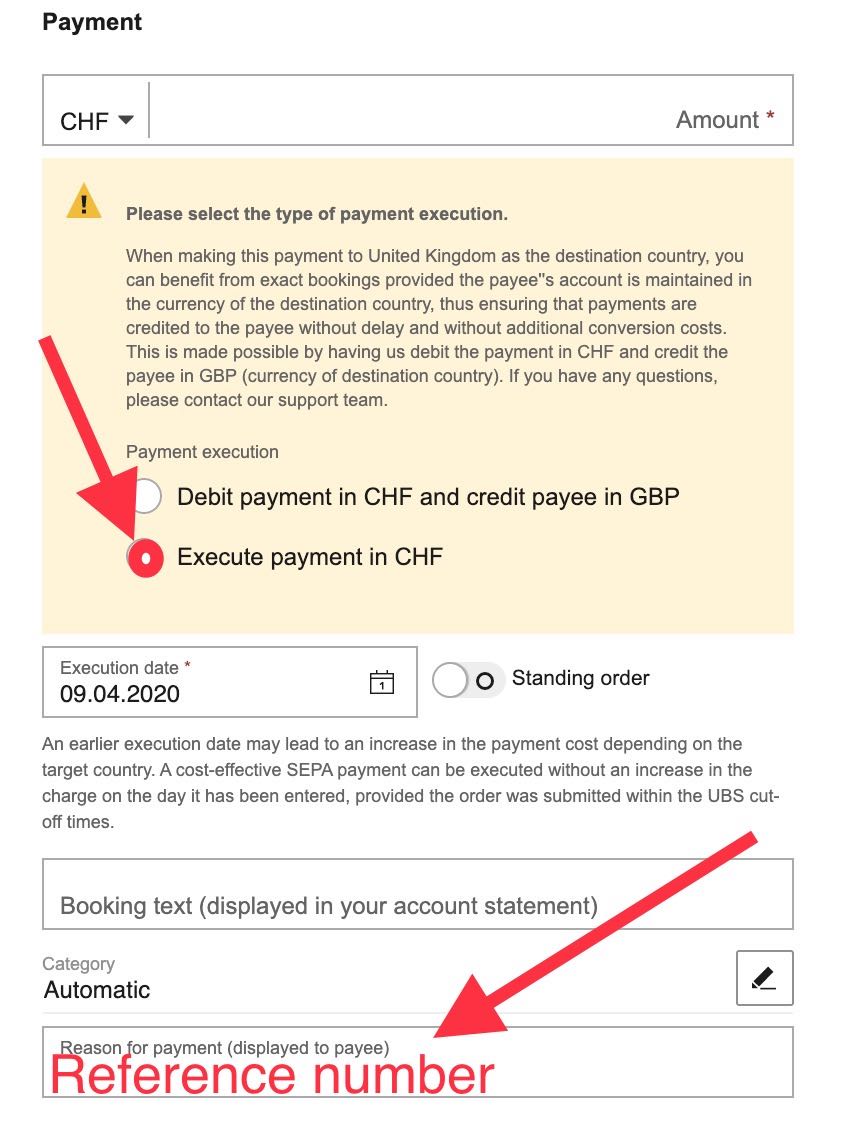 Credit Suisse
In the right column, make sure to select "CHF" as this is a CHF account.
In some cases, Credit Suisse has charged around 1.5% for the conversion from CHF to GBP. As we would receive the funds in GBP, we have no choice but to convert them into CHF.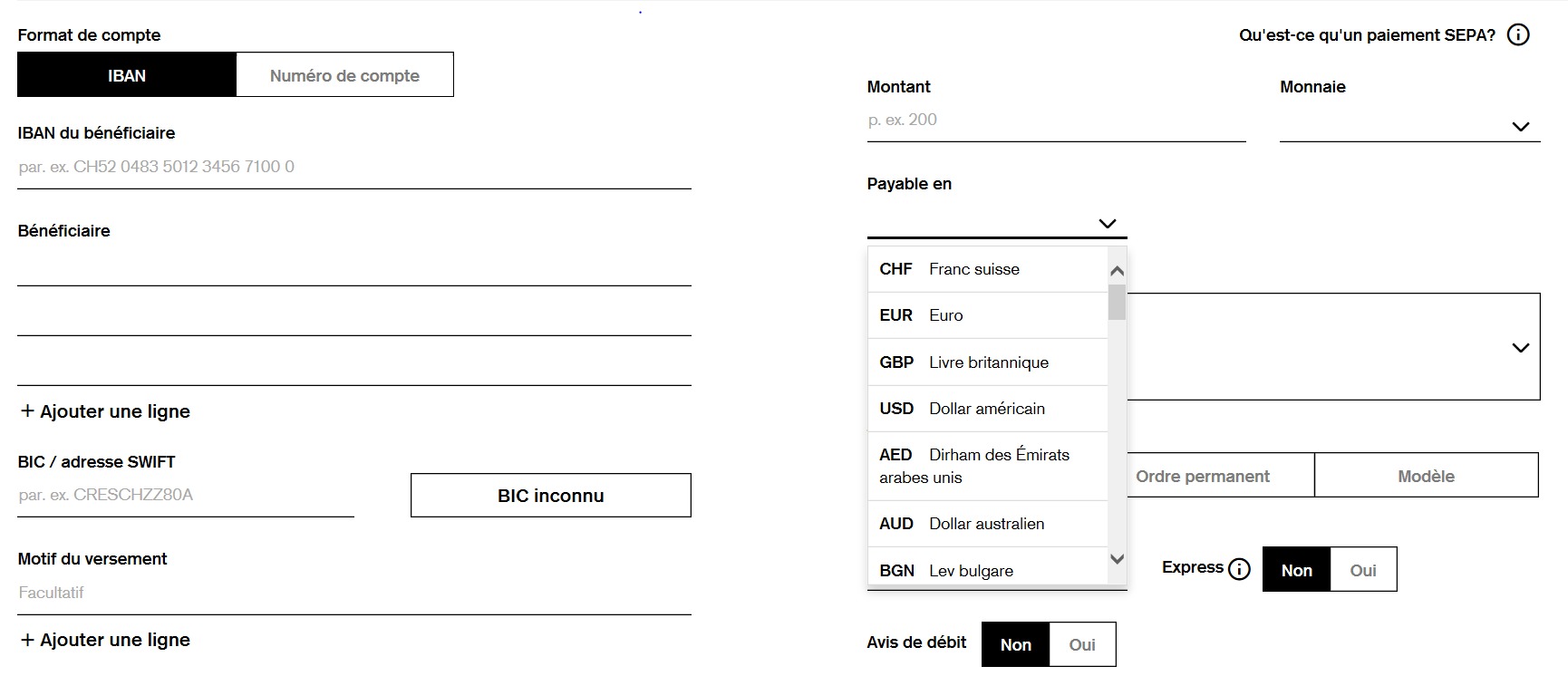 PostFinance
When making a transfer with PostFinance, make sure to select "CHF" and not "GBP".