In order to make a CHF deposit directly to your SwissBorg App account, please do the following:
1) Click on the Deposit button in the Portfolio tab: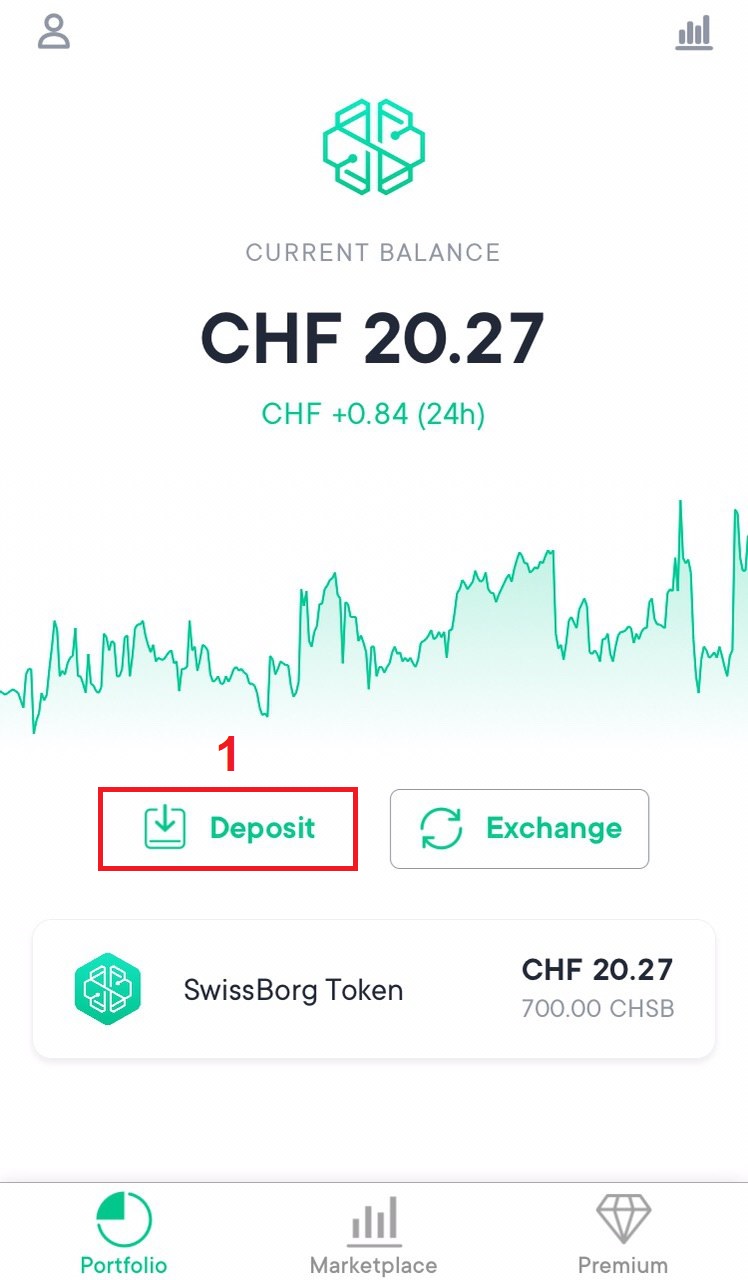 2) Choose CHF in the list of currencies: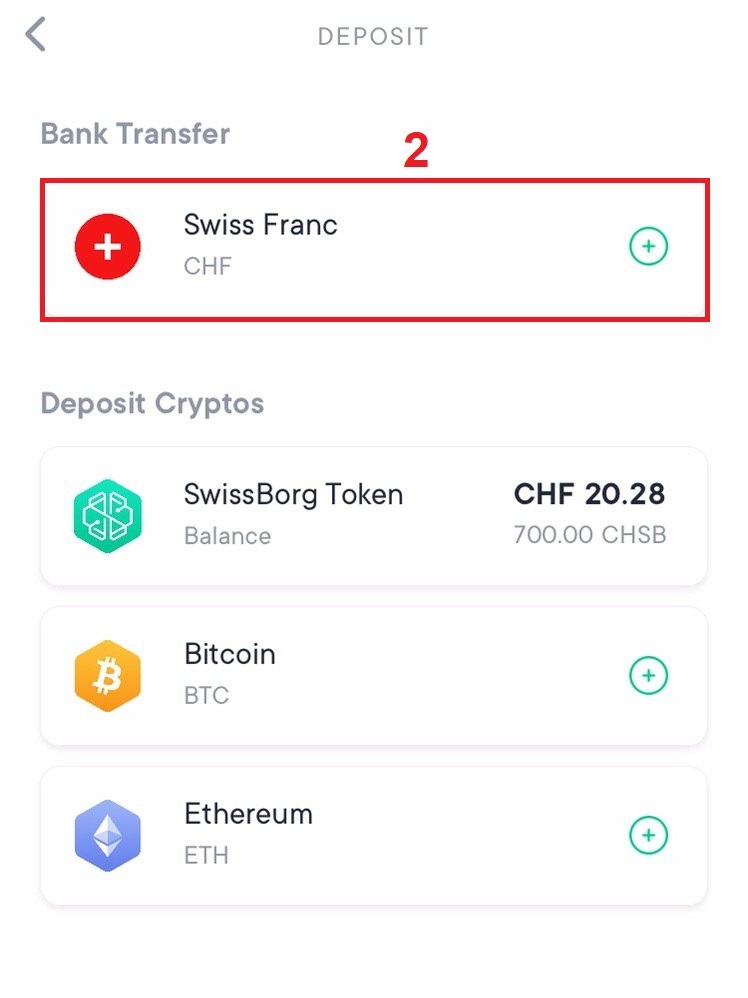 Please note that our Team is working on implementing multi-currency gateways and soon it will be possible to choose the desired deposit currency.
On the next screen, you will see the bank details (IBAN and Bank code) of your SwissBorg App account. Moreover, the deposit tab contains your personal reference code.
3) Tap on any row of the bank details to copy the text to the clipboard.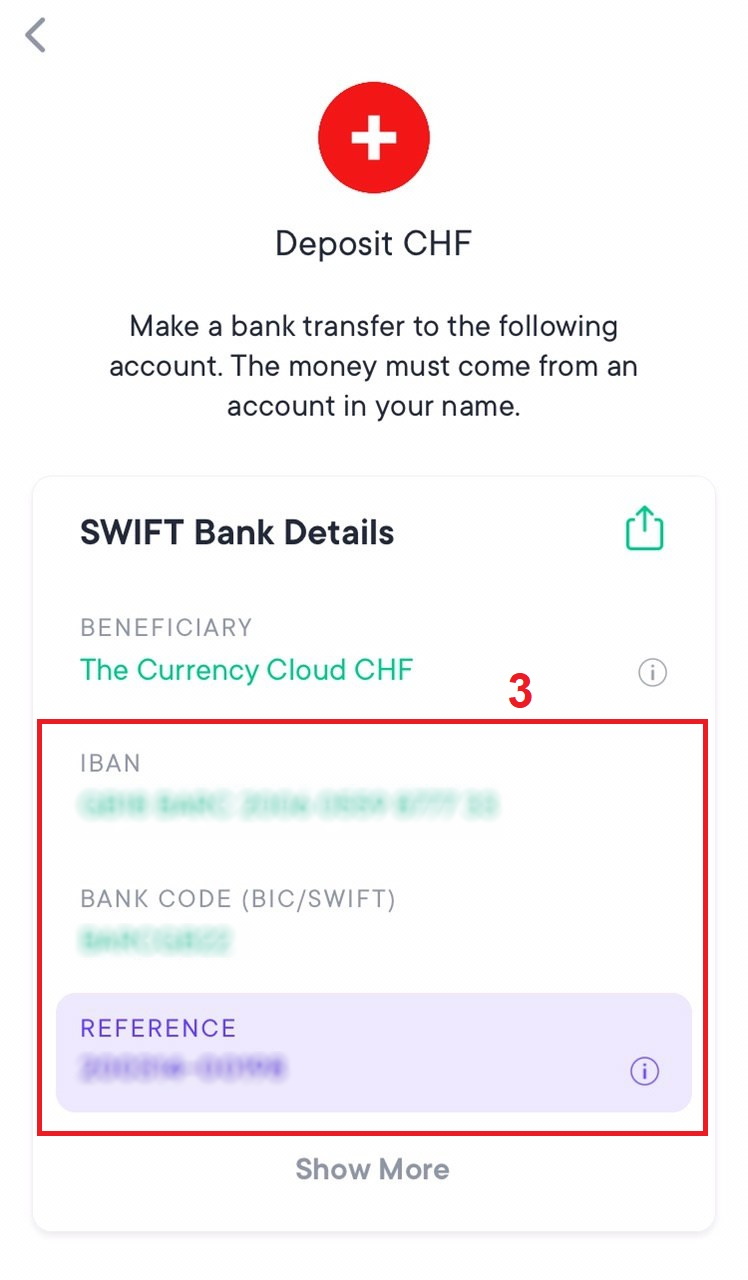 Make sure you use the payment reference from the row highlighted in purple in your app, otherwise the payment will not get through.
The payment reference might have a different name in your banking app.
The international fiat deposit and withdrawal might take from a couple of hours to several days (1-5 business days) depending on the internal banking processes and working hours.
Even though the IBAN starts with GB, it is a CHF account and you need to choose and send CHF while making a deposit.
If you send any other currency, we will have to convert them to CHF to credit your account which may result in a double conversion. SwissBorg don't take any spread/margin when converting funds to match the account currency.
BEST PRACTICES FROM THE COMMUNITY
Below you can see some insight on how to make a deposit and pay the lowest transaction fees. This information has been gathered among the SwissBorg community members and hopefully, it will work for you too, but we cannot guarantee it as the deposit process depends on your banking setup.
UBS
When making the transfer, make sure to select Execute payment in CHF and then you can leave the fees set as Automatic.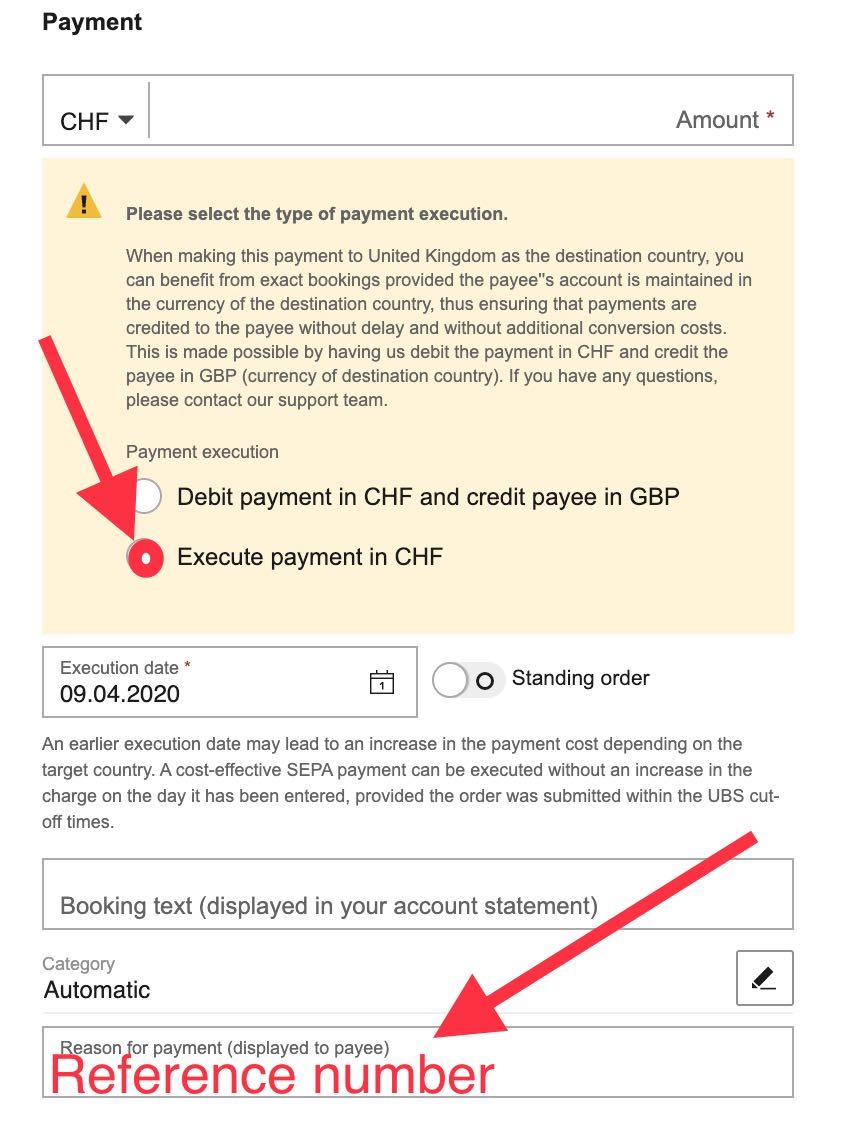 BCV (Banque cantonale vaudoise)
Be careful to select CHF in the bottom left corner and to add your reference number under "Communication au bénéficiaire".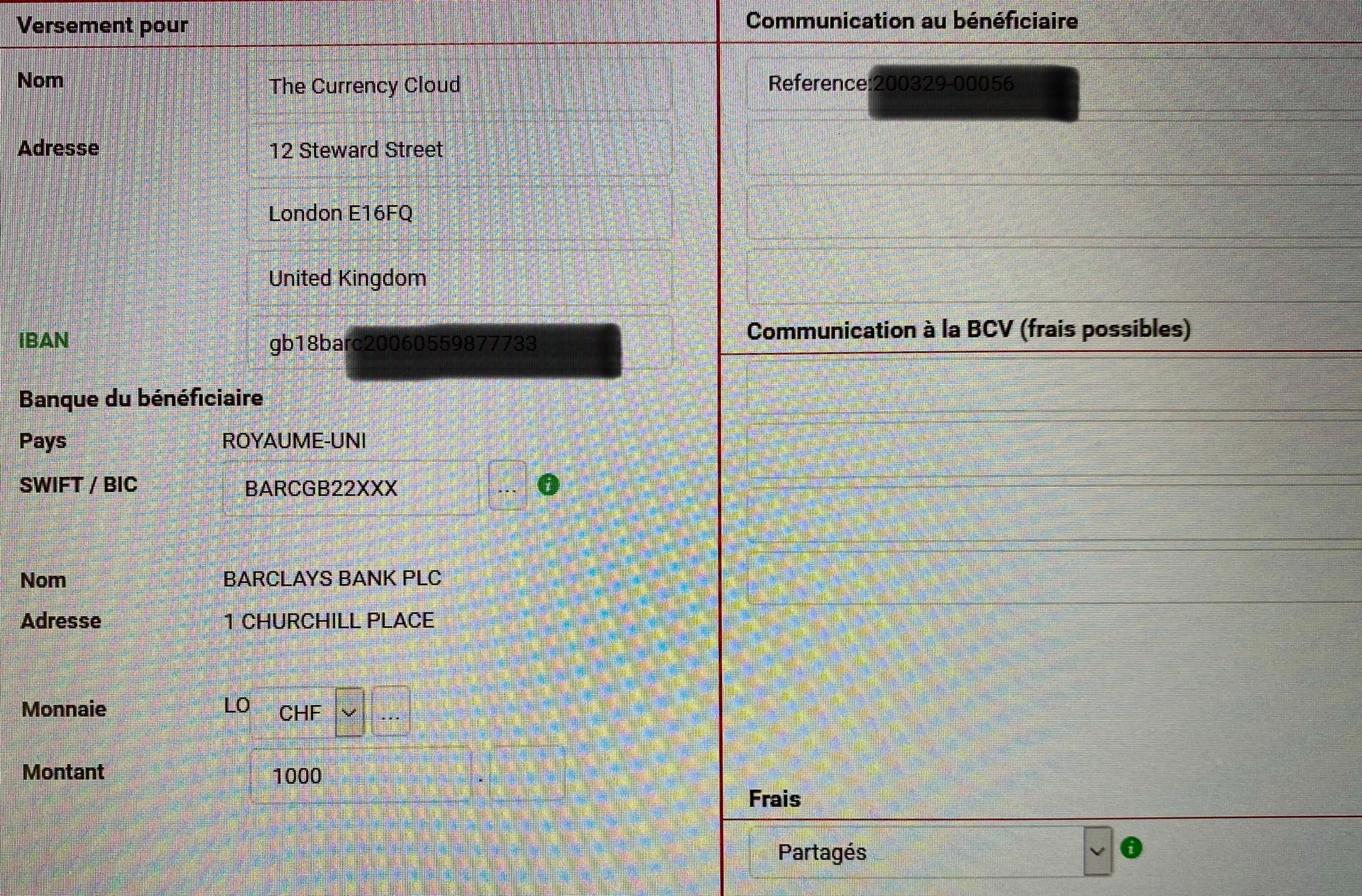 Credit Suisse
In the right column be very careful to select "CHF" as this is CHF account. We heard cases where Credit Suisse has charged around 1.5% for the conversion from CHF to GBP, and then we receive GBP that we have no choice but to convert the amount into CHF.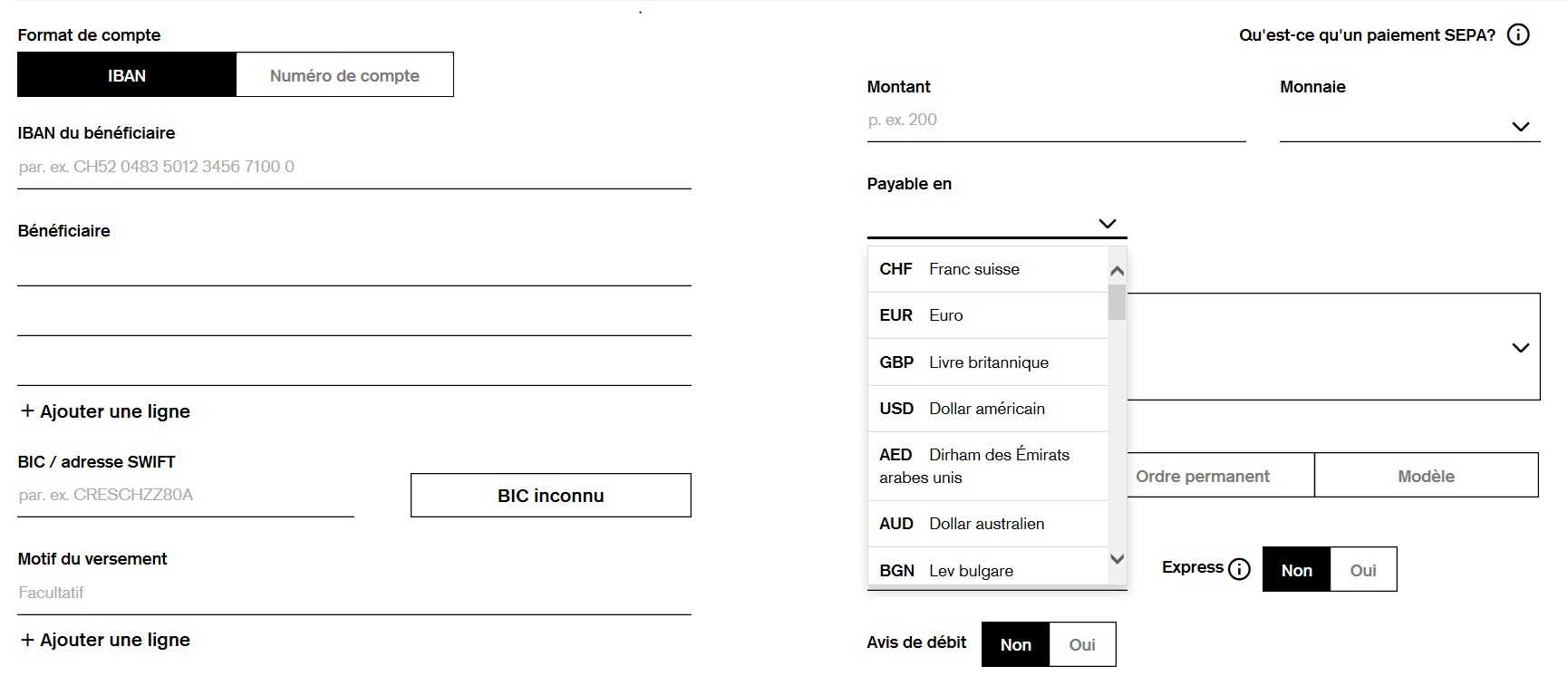 PostFinance
When making a transfer with PostFinance, be careful to select CHF and not GBP.