To top up your SwissBorg account with Canadian dollars (CAD), please follow these steps:
Open the SwissBorg app and, from the Portfolio screen, tap on "Deposit".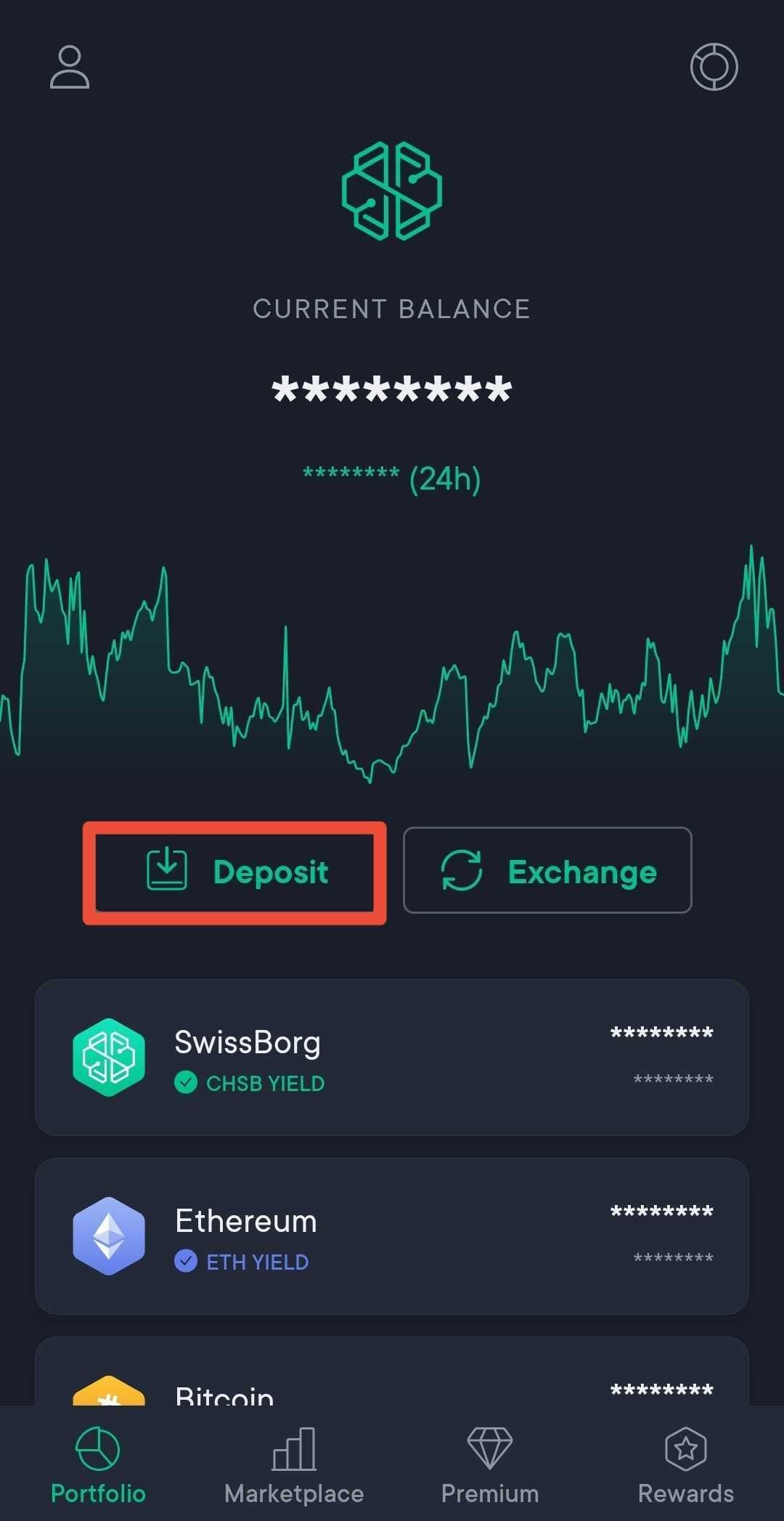 2. Next, tap on CAD under "Bank Transfer". If CAD is not yet listed there as a currency, simply tap on "Add Currency" and select CAD from the available currencies.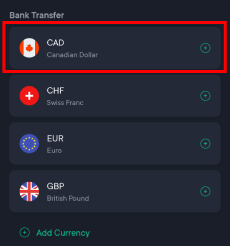 3. Next, you see the banking details for the deposit. Please note that SWIFT deposits are the only option to top up your account with CAD.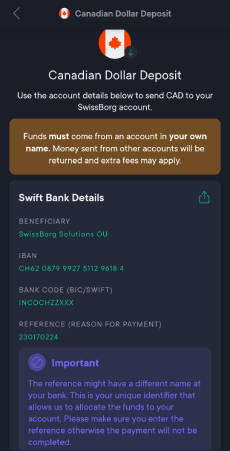 4. Copy the bank details provided in the app by tapping on any row (you can also share the bank details via apps on your phone, for example SMS or email).
5. Enter the details in your banking app or platform. Please keep in mind that:
The funds must come from a personal bank account that is registered with the same name as your SwissBorg account;

Your unique reference number needs to be included in the payment details as "Reference" (for some banks the reference field is named differently, for example "Message to Beneficiary", "Description" or "Reason for payment". Please confirm with your bank if you are unsure which field to use).
If you have any doubts or questions regarding making a deposit, or if you require assistance, please contact us through the app or via email at support@swissborg.com.
Please keep in mind that fiat deposits and withdrawals can take from a couple of hours to several days (1-5 business days) to arrive, depending on internal banking processes and operating hours.
Best Practices From the Community
Some Canadian banks might question why the beneficiary (SwissBorg Solutions OU) is based in Estonia, while the beneficiary bank (InCore Bank AG) is based in Switzerland. The reason for this is that SwissBorg Solutions OU is the name of the company that provides financial services through the SwissBorg app, and it operates under an Estonian license, as mentioned in our Terms of Use.
InCoreBank AG was appointed by SwissBorg's banking partner to process bank transfers from and to SwissBorg's user accounts, and is based in and regulated by Switzerland.