If you want to add funds to your SwissBorg account instantly, top up with your Google or Apple Pay account - it's fast, secure and easy!
Simply follow these steps:
In the Portfolio tab in the app, tap on "Deposit".

Under "Instantly Available", select Google Pay or Apple Pay to start the top-up process;

Enter the desired currency and amount for your top-up and tap on "Next";

Confirm your transaction details and move the slider to confirm that the account and card are registered in your name, then tap "Buy with GooglePay" or "Buy with ApplePay".

You will be redirected to the security verification of your card provider (3DS or similar) to complete the transaction. If this step is not completed within 15 minutes from starting the top up, the transaction will fail.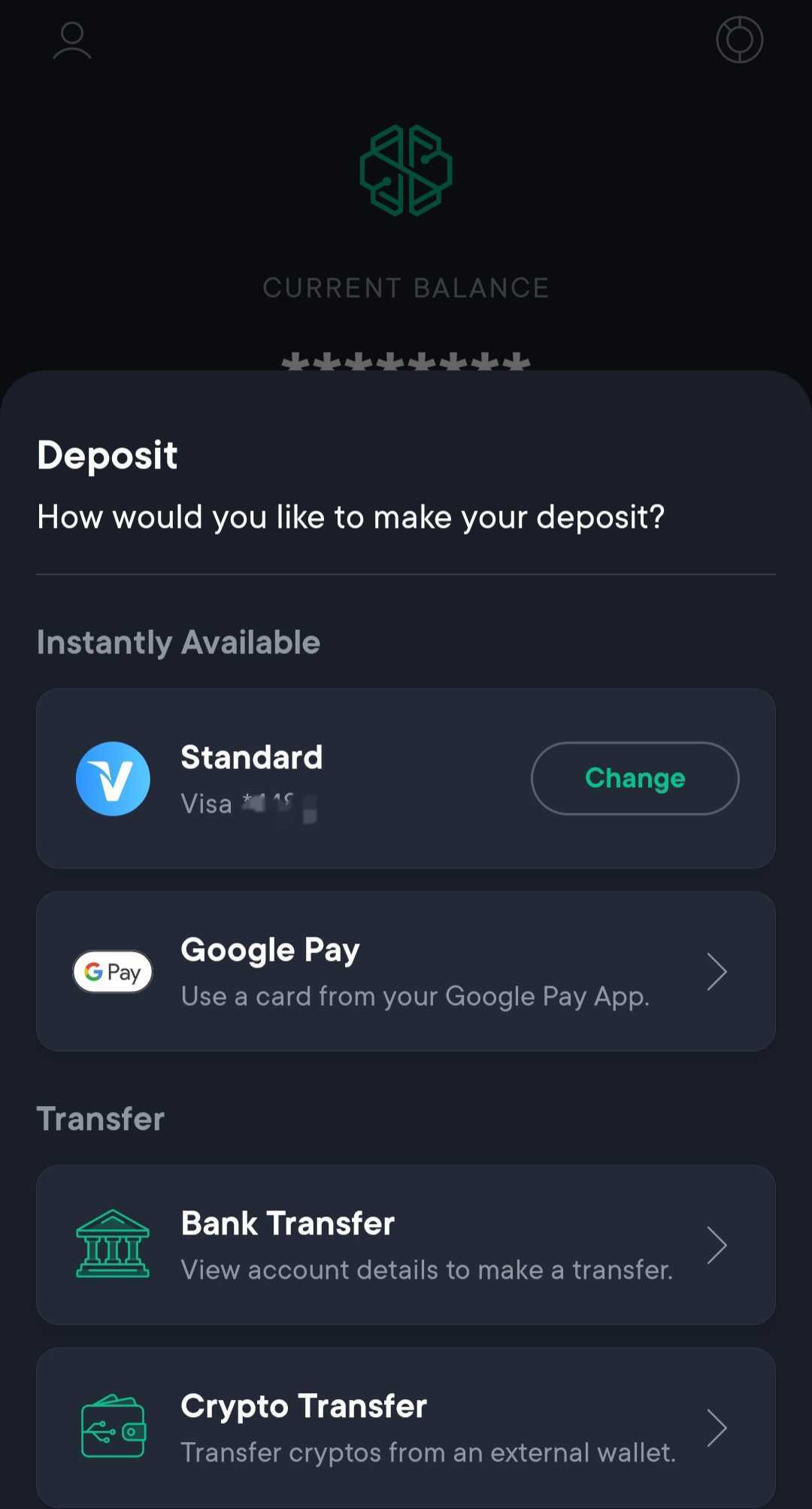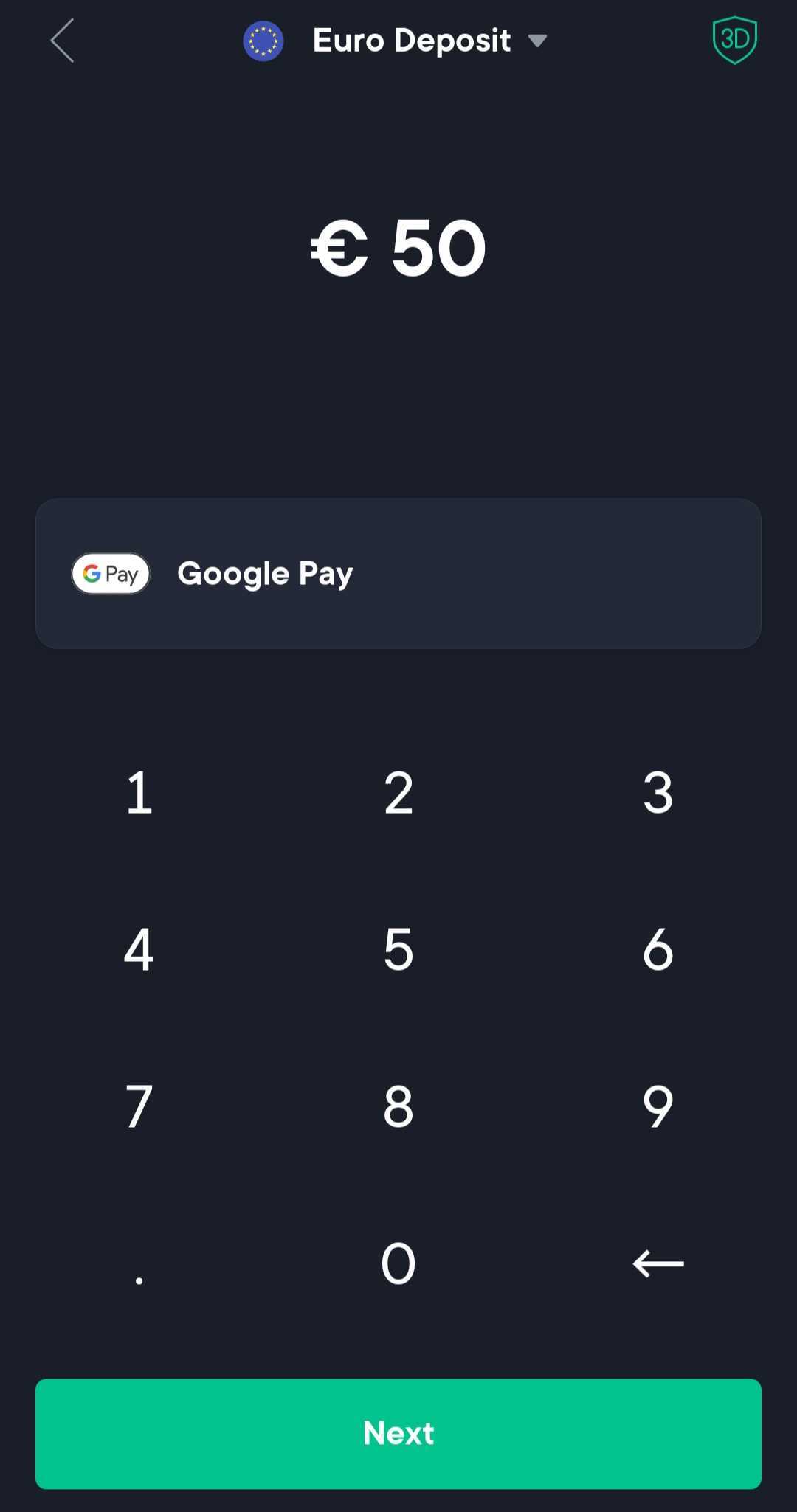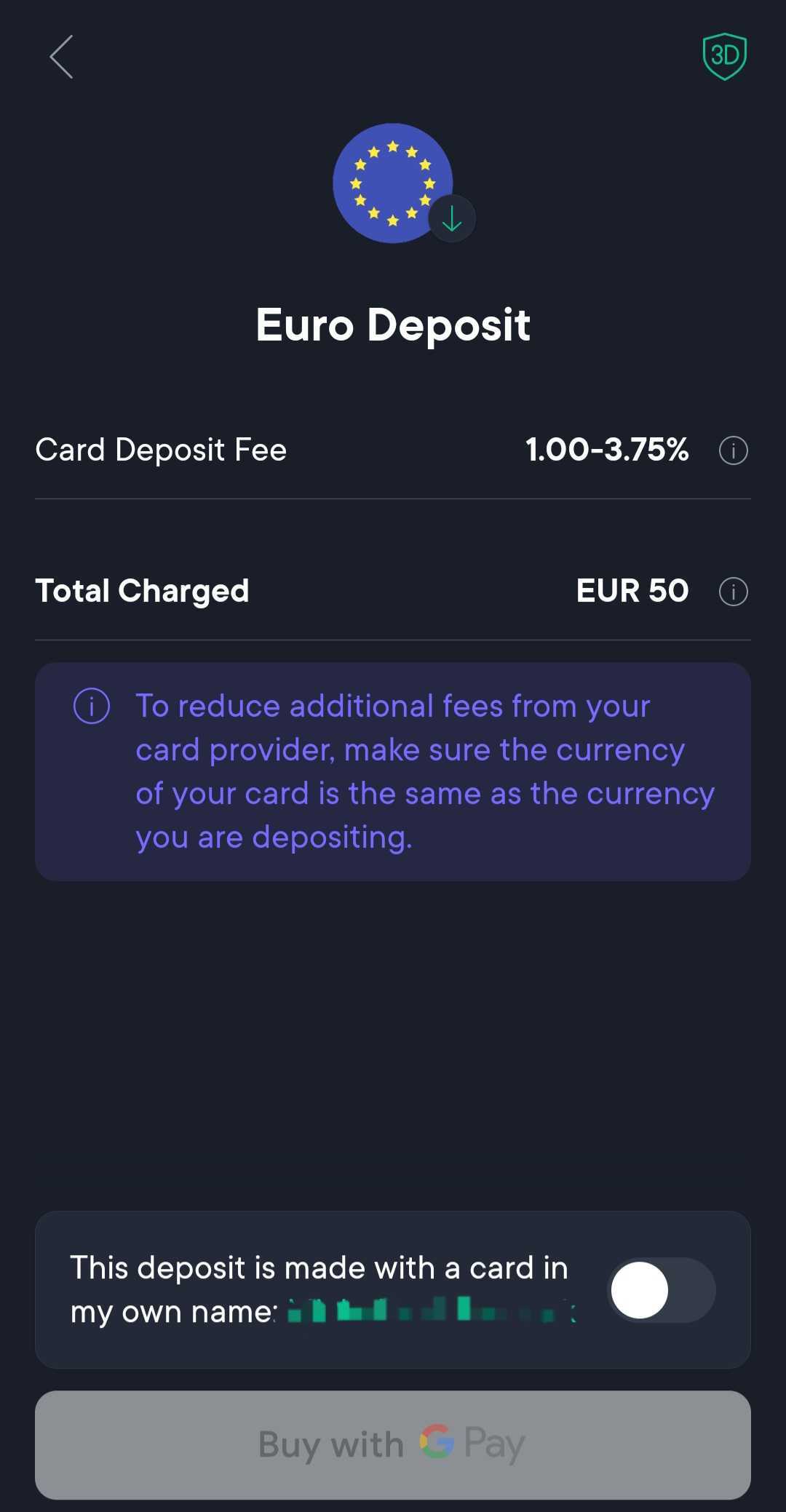 If your top-up was successfully processed, you'll receive an in-app notification confirming this, and the funds will be immediately available in your fiat wallet.
If your top up is pending for more than 24h, or if your funds were not returned to you account or released within 10 business days after a declined top up, please contact our SwissBorg Support Team for further assistance.
Important: Funds deposited by card have a cool-down period of up to 30 days during the first 30 days that you are with SwissBorg, and after that non-Premium accounts are subject to a cool-down period of 10 days. There is no cool-down period for Premium users (after the first 30 days). During the cool-down period the funds can be used as you wish (i.e. exchange, lock-up for Premium, add to Earn strategy etc.) within the SwissBorg app, however, they cannot be withdrawn until the cool-down period has ended. This includes withdrawals to your personal bank account and to external wallets, as well as Smart Send transfers. Although this might cause some inconvenience for you, we assure you this measure is in place to keep SwissBorg and our community safe and secure.