If you have a question or need help with something, and you can't find the answer here in our Help Center, our dedicated Support Team is happy to help you.
The best and fastest way to get a reply is to contact Support in the SwissBorg app, because that shows us that it is really you contacting us. If you're not contacting us directly from your account in the app, we may ask you to verify your identity before we can help you further, to ensure we are not sharing sensitive or confidential information with anyone else than you (the owner of the account).
To contact Support through the app, simply follow these steps:
Tap on the "Profile" icon in the top left corner of the Portfolio screen to open the menu;

Scroll down and tap on "Support" to go to the in-app Help Center section;

Tap on the "Chat" icon in the bottom right corner of the screen to open the "Contact Support" screen;

Write your message in the text box, add attachments by tapping on the paperclip icon if needed, and tap on the green arrow on the right side to send your message.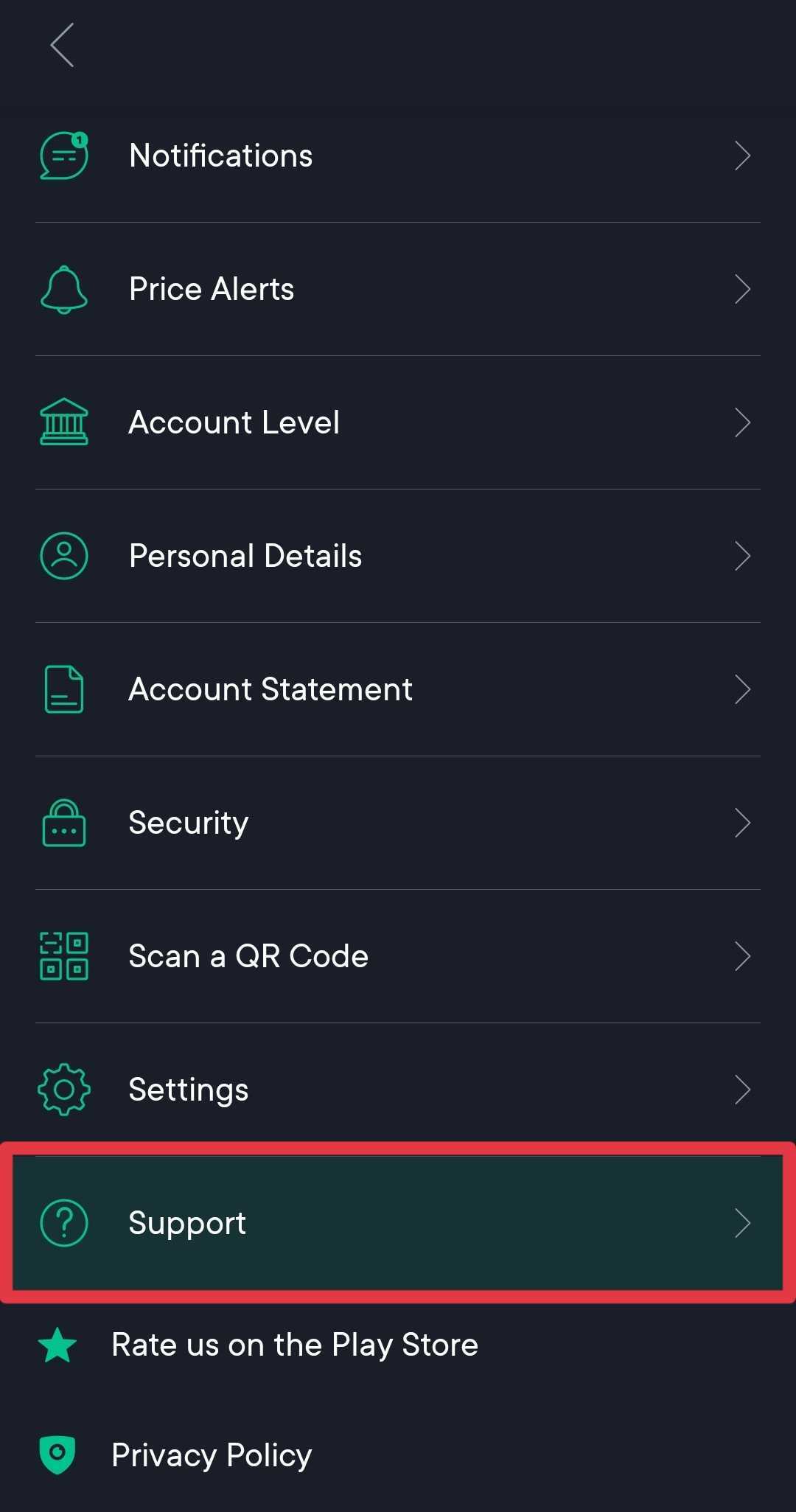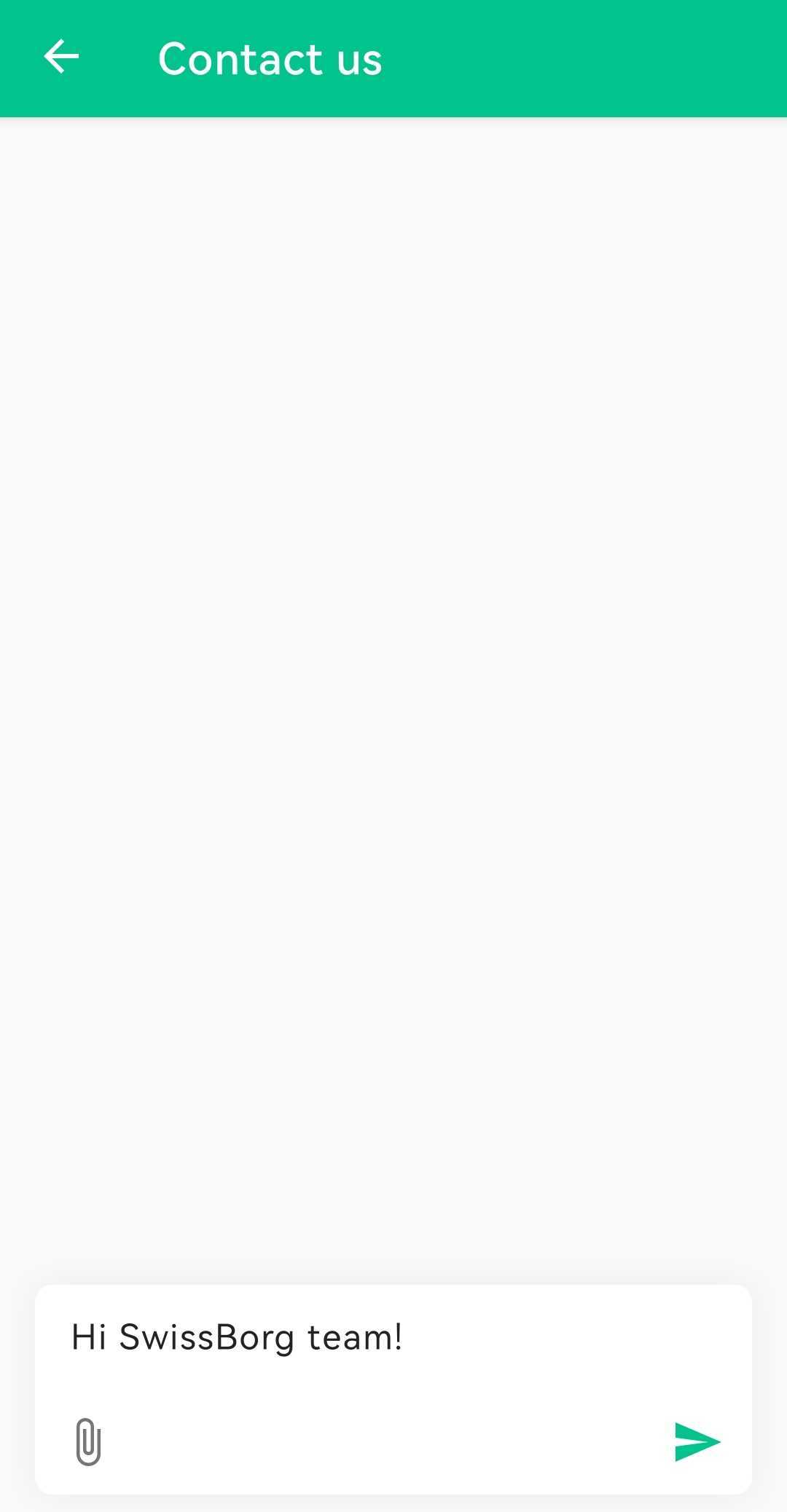 Please note that this is not a live chat, we do not offer any live support channels at this time.
However, your message will automatically generate a ticket in our Support queue, where our dedicated agents will pick it up (usually within minutes) and assist you further.
Our Support team is available 7 days a week and although crypto never sleeps, our team does, so between 2am - 6am (CEST) your messages will not be answered (of course your case will be picked up as soon as business hours have resumed).
If, for any reason, you are unable to contact us directly through the app, you can send an email to support@swissborg.com instead. We recommend to send the email from the email address that is connected to your SwissBorg account, for identification purposes and security reasons.
There is also a contact form on our Help Center that you can fill in to get in touch with our Support team, however, please note that we cannot share any account details or sensitive information unless you are identified as the account owner.
If you are interested in opening a corporate account, please refer to this article for more information and contact details.
Your feedback is important to us, so if you have been in touch with our Support team, please take a moment to fill in the Satisfaction survey (CSAT) that you will automatically receive via email.