The Marketplace icon is located between the Portfolio and Premium icons.
Once tapped on, the icon opens the SwissBorg app Marketplace, where you can see all the crypto assets available in the app.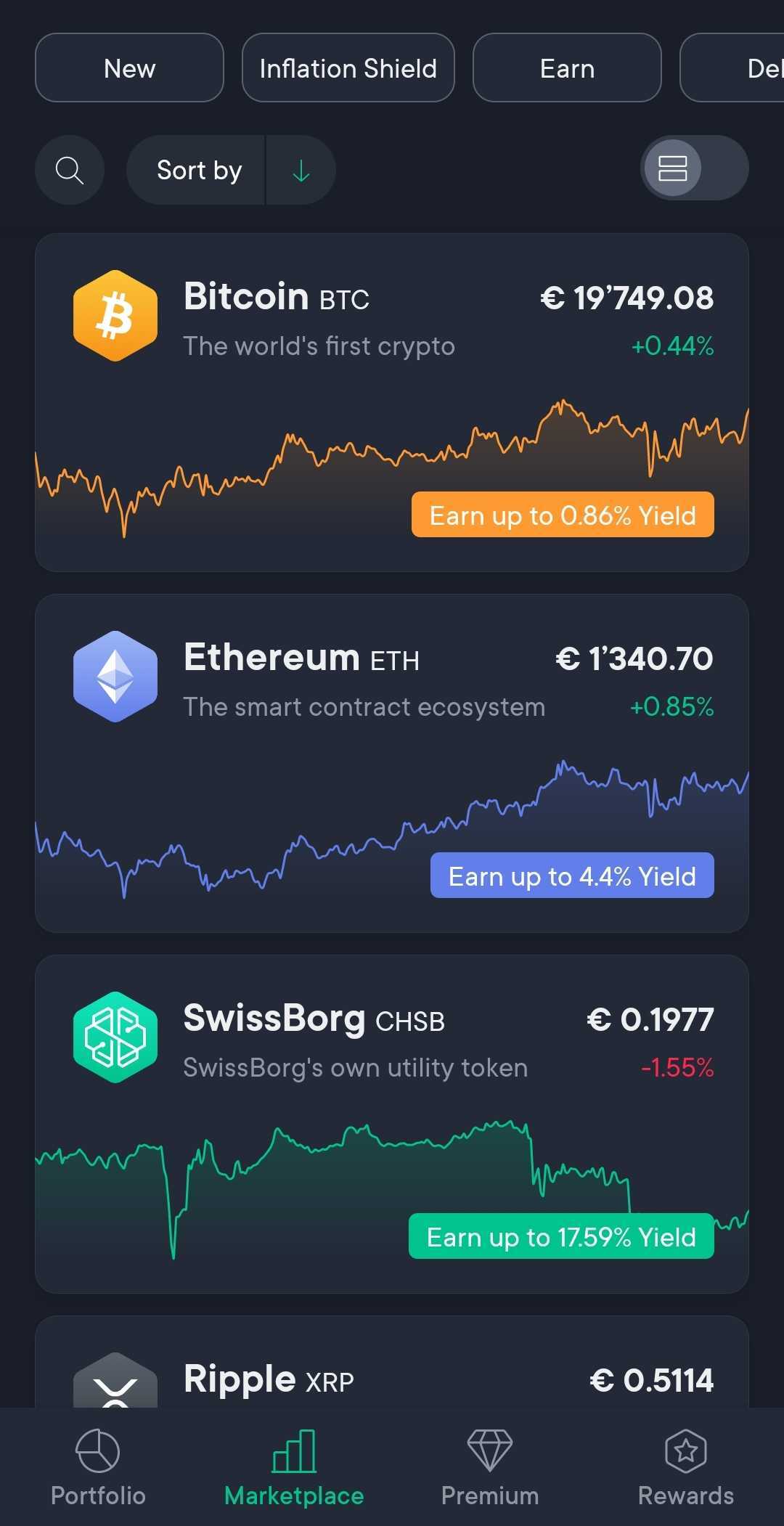 When looking for a token you can scroll, use the search feature, sort the crypto assets by name, yield or % change, toggle between card view and list view, and explore tokens belonging to a specific area of interest with the Collections feature.
The Collections slider is located at the top of the Marketplace and displays the following collections of crypto:
New: The most recent tokens to have been added to the SwissBorg app.

Inflation Shield: These tokens have a limited supply and show a good store of value, or have a deflationary tokenomics.

Earn: All yield-eligible tokens in the app, including CHSB.

DeFi: Decentralised finance tokens in the app, like KNC, COMP, AAVE, REN and more.

Infrastructure: Blockchains or platforms supporting DeFi apps and ecosystems.

Community: These tokens are the ones voted in by our Premium users, as well as CHSB.

Stablecoins: These tokens are all pegged to 'stable' crypto assets, like the US dollar, the Euro and Gold.

Early Projects: The collection to keep an eye on if you want to get in on the ground floor of small-cap projects, like OCCAM and MIMO.

Real World: These projects are all connected to products and services we interact with in our day-to-day lives. Some examples of the tokens and the real-world products they connect with are BAT (Brave Browser), CHZ (sports), AUDIO (music streaming) and PAXG (physical gold).

Metaverse: These tokens are all Metaverse projects, including MANA, SAND, GHST, UOS, and more.
Each token in the SwissBorg app has its own card or list item, depending on if you go for card view or list view.
A card shows the crypto asset's name, price, 24-hour price change percentage, yield rate, and 24-hour price chart.
A list item shows the key information about each crypto asset, but without the price chart.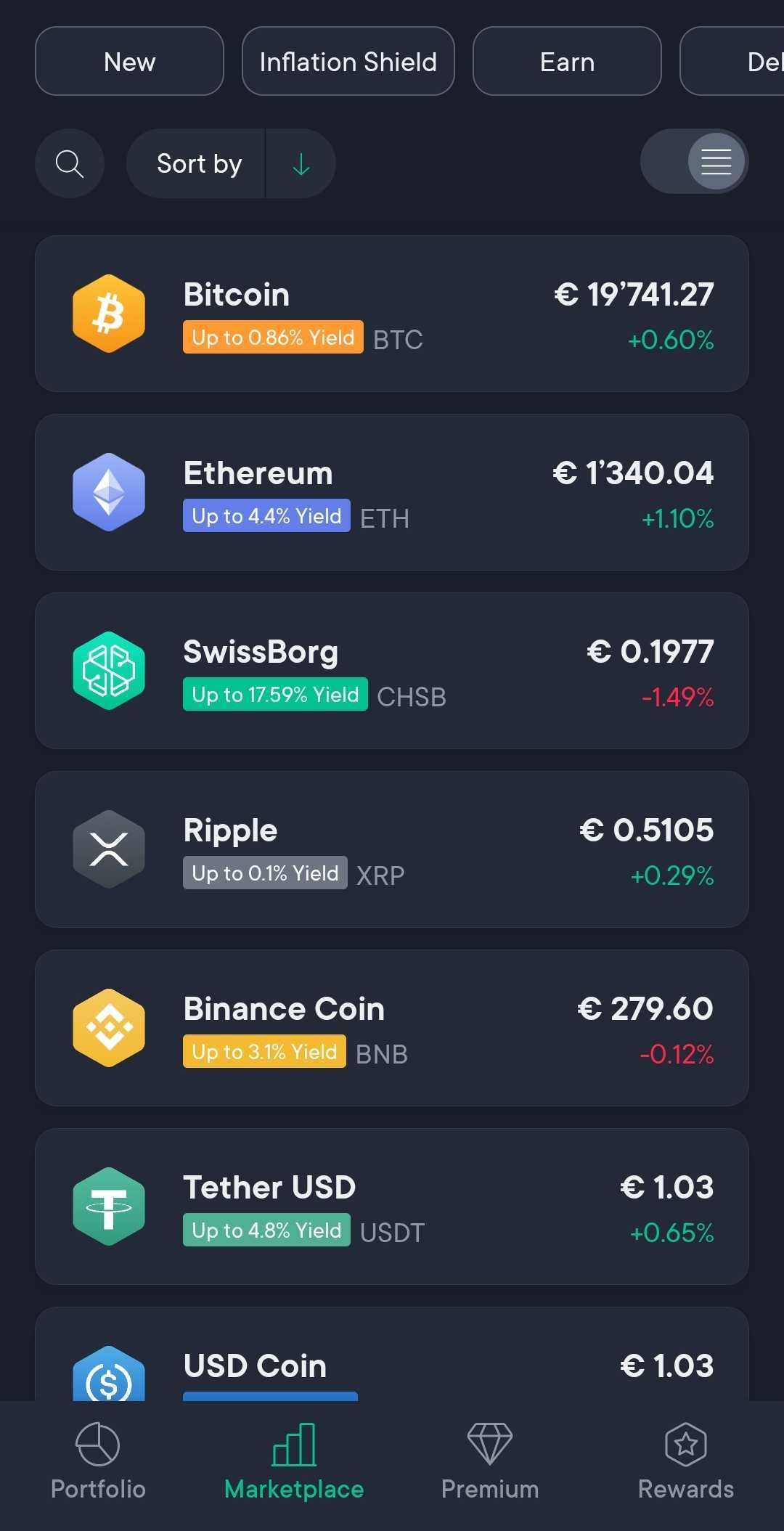 Tapping on a crypto asset's card/list item will open a page dedicated to the crypto asset, which again shows the token's name, price, 24-hour price change percentage, and 24-hour price chart, but also a buy-button and a learn section.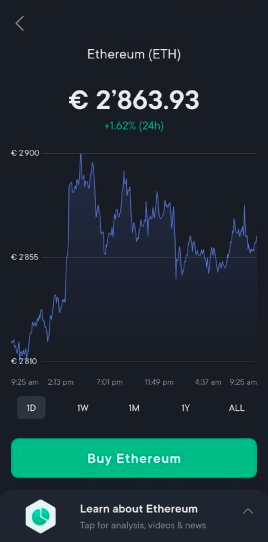 A live crypto asset analysis, a news and opinions section, and a latest videos section can all be found in a token's learn section.