With our Smart Send feature you can send crypto instantly from one SwissBorg account to another, with zero fees! You can even send funds to friends who are not yet part of the SwissBorg community, all you need is their phone number. They'll receive an SMS that a crypto transfer is waiting for them, along with an invite to join the SwissBorg app, and all they need to do to claim the funds is set up their account. The funds will appear as pending in the transaction history of your crypto asset wallet, and will automatically be returned to sender (your wallet) if the recipient doesn't claim the funds in 5 days.
To transfer funds with Smart Send, open your Portfolio and tap on the cryptocurrency you'd like to send (make sure you have sufficient balance), then tap on "Send" and choose the "Smart Send" option. In the next screen, select the recipient from your device's contact list (make sure the SwissBorg app has permission to access this) or type in the phone number, select the amount you'd like to send and if desired, you can write a message in the text box to go with the transfer.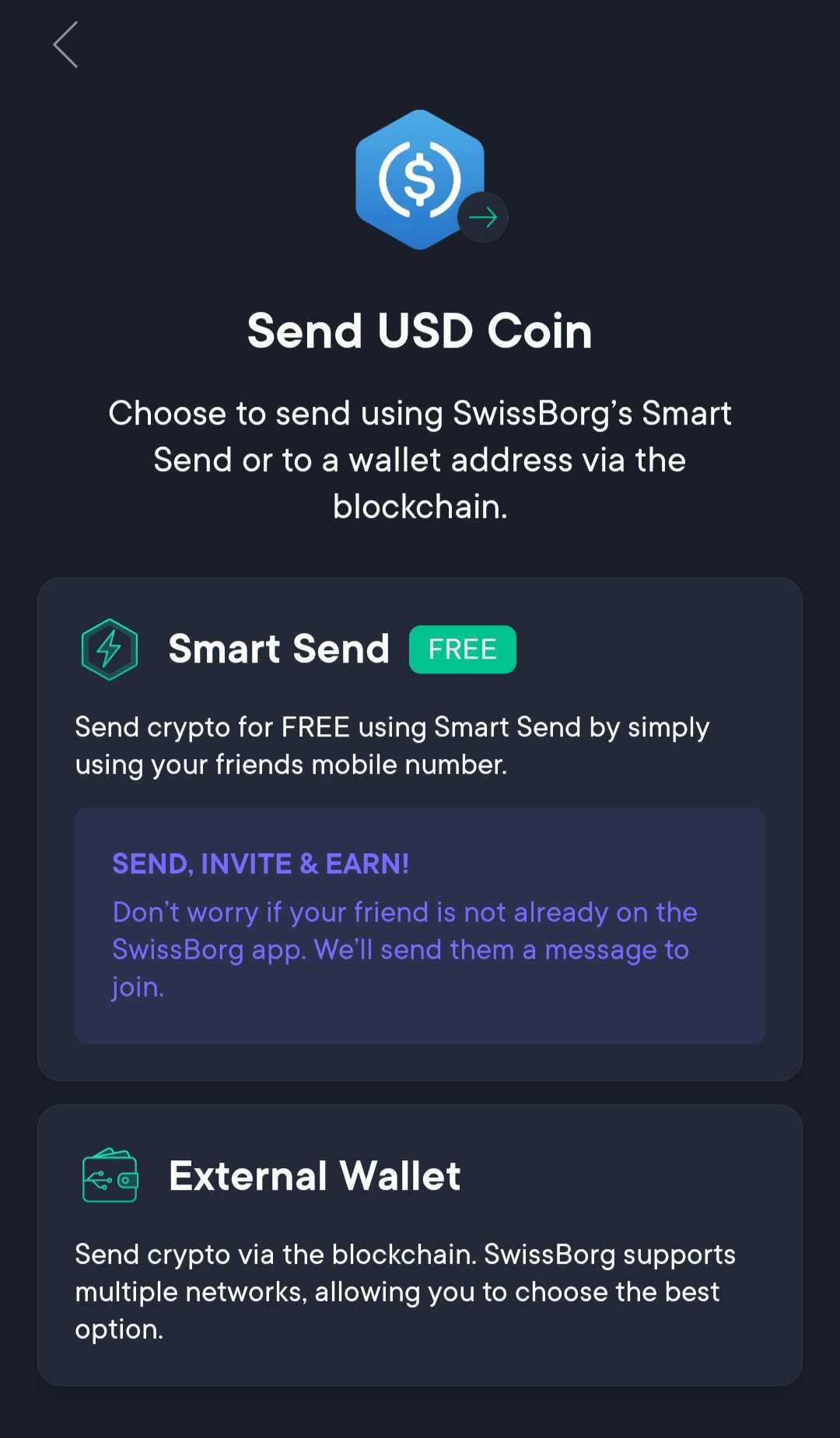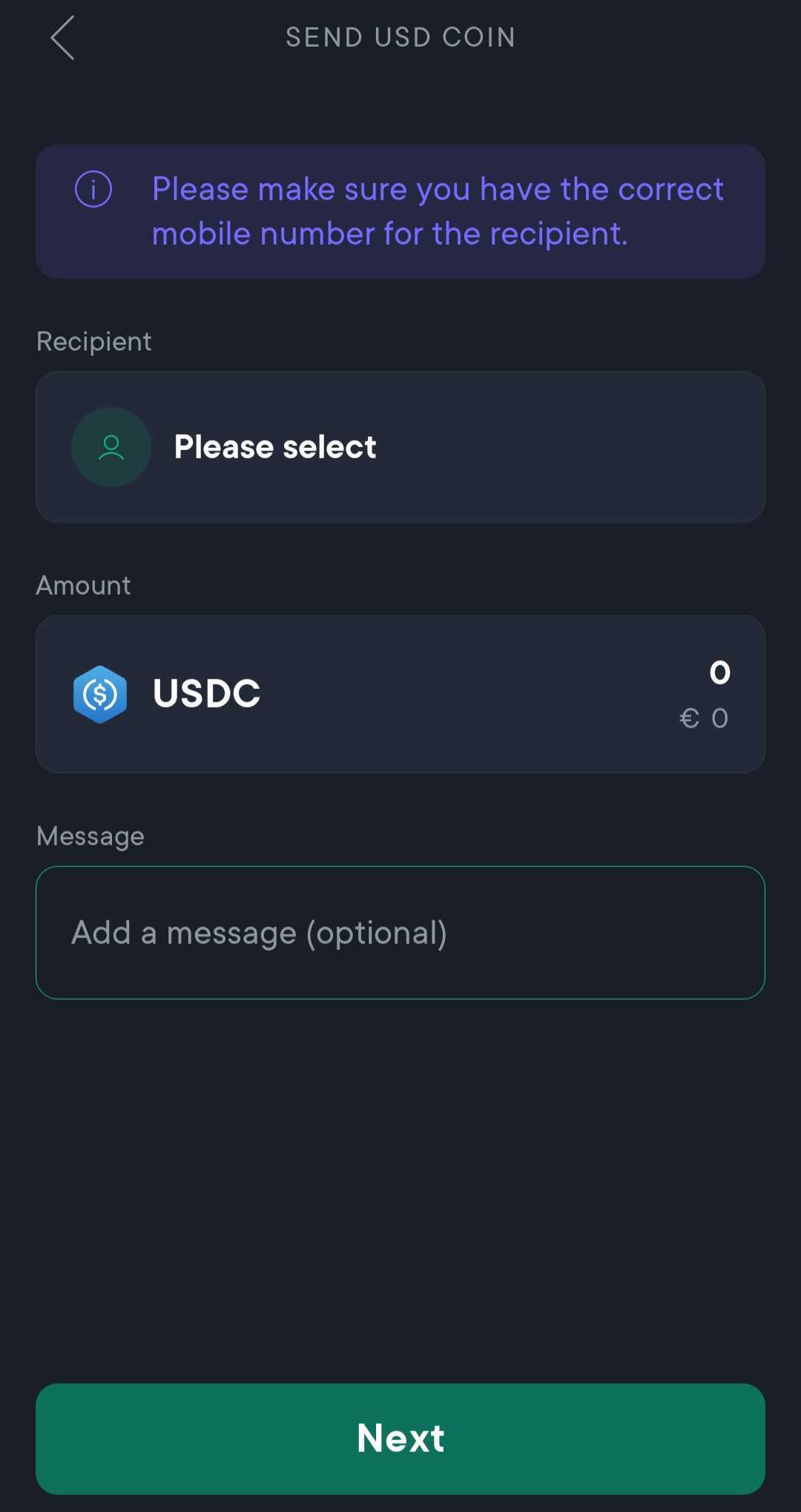 Tap on Next to proceed to the summary screen, where you can check your transaction details and need to confirm that the phone number you've entered is correct, by sliding the toggle button to the right. After that, just tap on "Confirm Send" and you're all done!
if the recipient already has an account, they'll receive an app notification and the funds will arrive instantly. If they don't have an account yet, they'll receive an SMS with the invitation to join the app and claim the funds within 5 days.
If you've made a mistake with the transfer, please contact Support immediately through the dedicated Support section in the app and request to revert the transaction; please note this is only possible if the transaction status is not yet "Completed".