To withdraw funds in crypto from your SwissBorg account, go to your Portfolio and tap on the cryptocurrency you'd like to transfer, then tap "Send" and select "External Wallet" to proceed with the withdrawal process.
In the next screen, enter the amount you want to withdraw (please take into consideration applicable minimum withdrawal amounts and fees) and type or paste the destination wallet address in the designated box. Alternatively you can tap op on the QR code icon to open the camera and scan the destination wallet's QR code to obtain the address.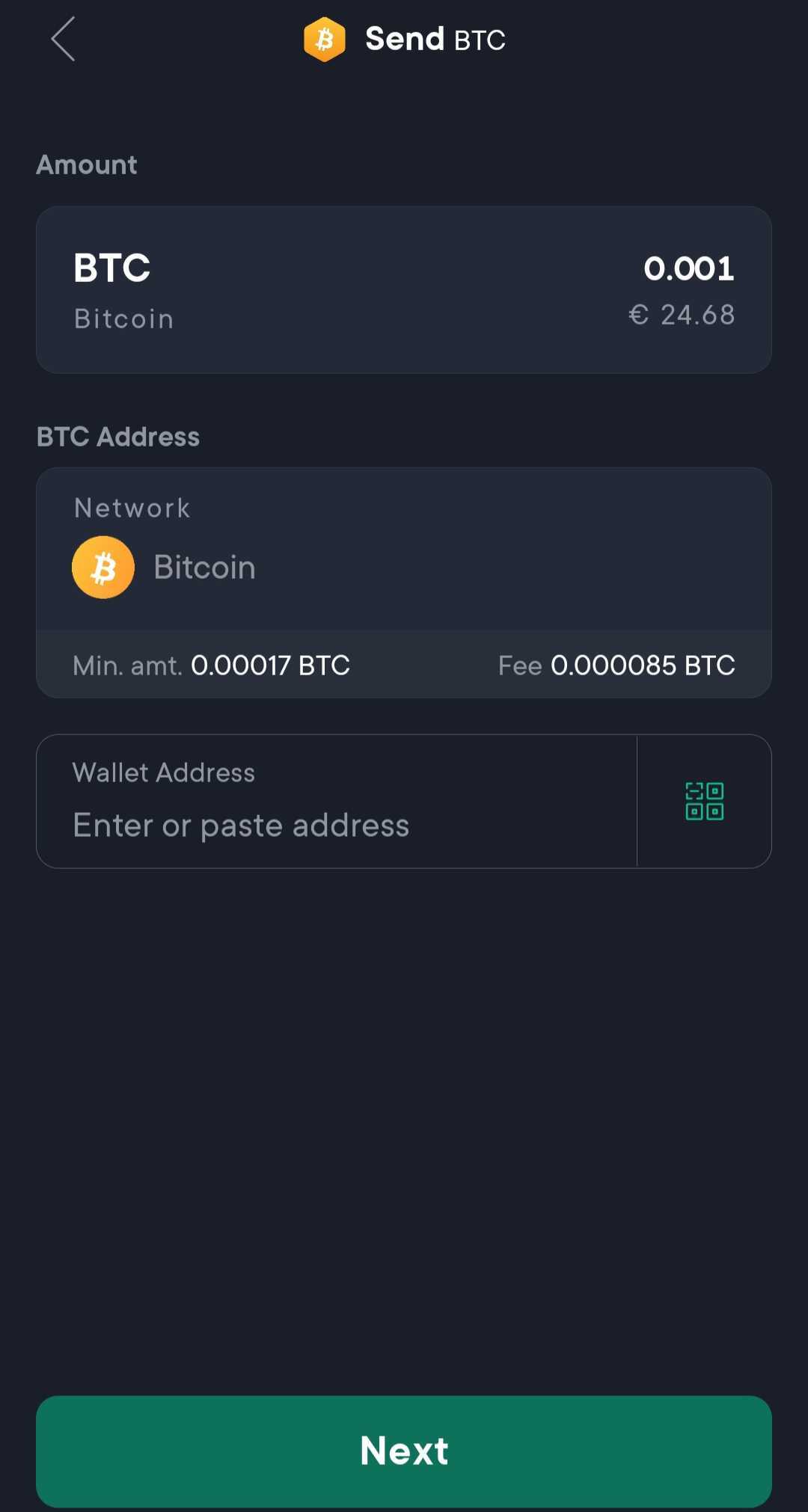 IMPORTANT! Please make sure the destination wallet address supports the blockchain technology of that particular token, and that you select the correct network.
An overview of all cryptocurrencies supported by SwissBorg and which network to use to transfer them can be found here: Crypto Assets supported by SwissBorg
Furthermore, please make sure that you only use your own personal wallets for your crypto transactions, as per our SwissBorg App Terms of Use.
Tap on Next to proceed to the confirmation screen, where you'll need to make sure that the transaction details are correct; once the transaction is sent we cannot revert or cancel it anymore.
If all is correct, tap on Confirm Send and enter your PIN/Passcode, or successfully pass the biometrics check, in order to complete the withdrawal process.
Depending on the blockchain it can take anywhere from a few seconds up to a couple of hours for your transaction to be completed, you can monitor this on the blockchain explorer.
Please note that any outages or delays on SwissBorg's side are shared on our Status Page: https://status.swissborg.com/
If your transaction hasn't arrived in the destination wallet after a couple of hours, but in your account it shows as "Completed", please contact the recipient platform for further assistance.