To fund your SwissBorg account with crypto, tap on "Deposit" in the Portfolio screen, select "Crypto Transfer", search for the token you would like to send in the list and tap on it to proceed.
If the token is not in the list, you cannot send it to SwissBorg!
In the token deposit screen a notification will pop up to confirm which protocol (network) you need to use in order to successfully send this specific cryptocurrency to your SwissBorg wallet. Tap on "I understand" to close the warning message and to access your wallet address. You have 3 options to copy or share your wallet address:
Tap on the "Copy" icon next to the deposit address to copy the address to your clipboard;

Tap on the "QR code" icon and scan the code with another device to obtain the address;

Tap on the "Share Details" button to instantly send the details via one of the communication apps installed on your device, for example your email or preferred social media platform.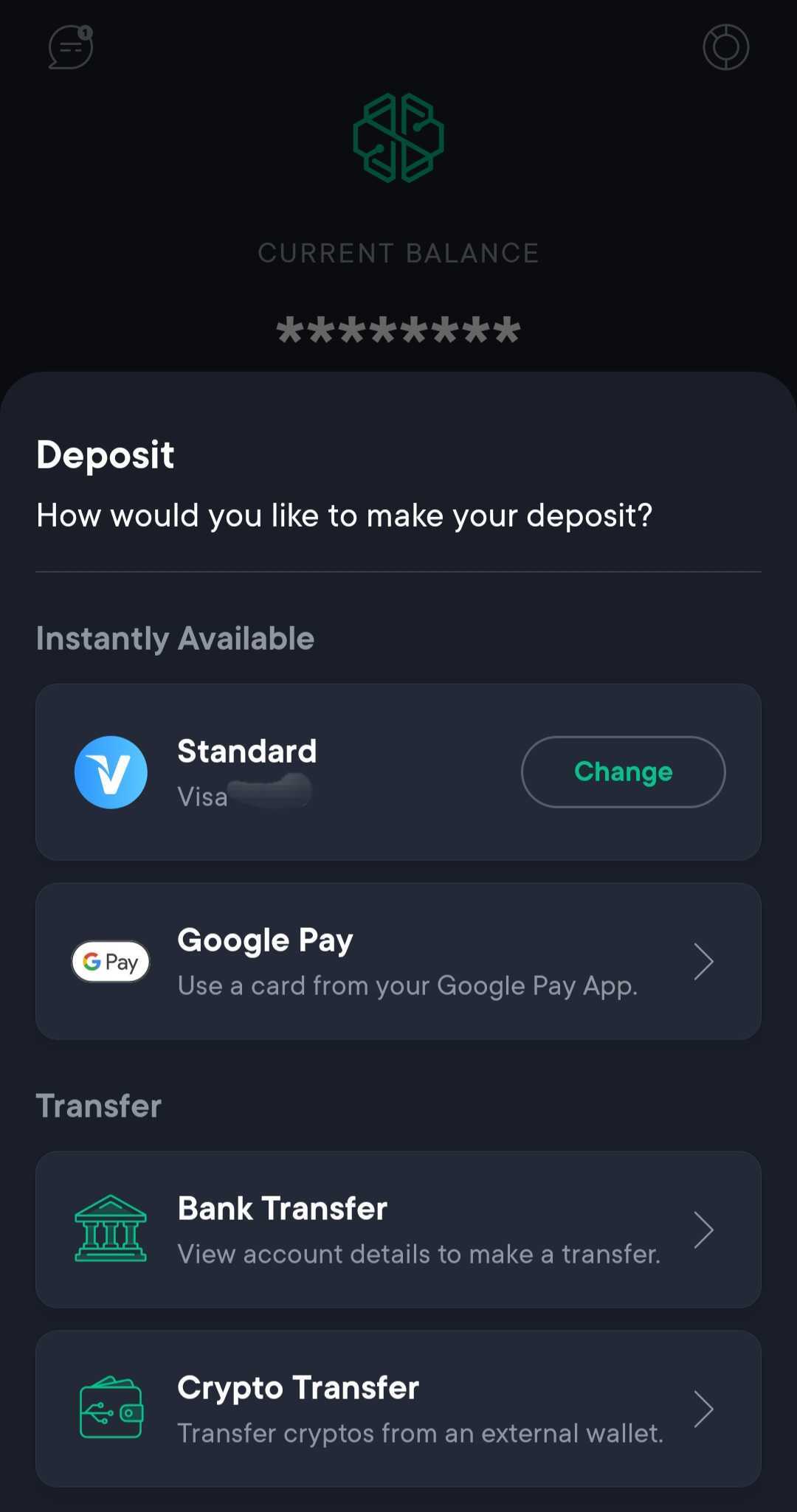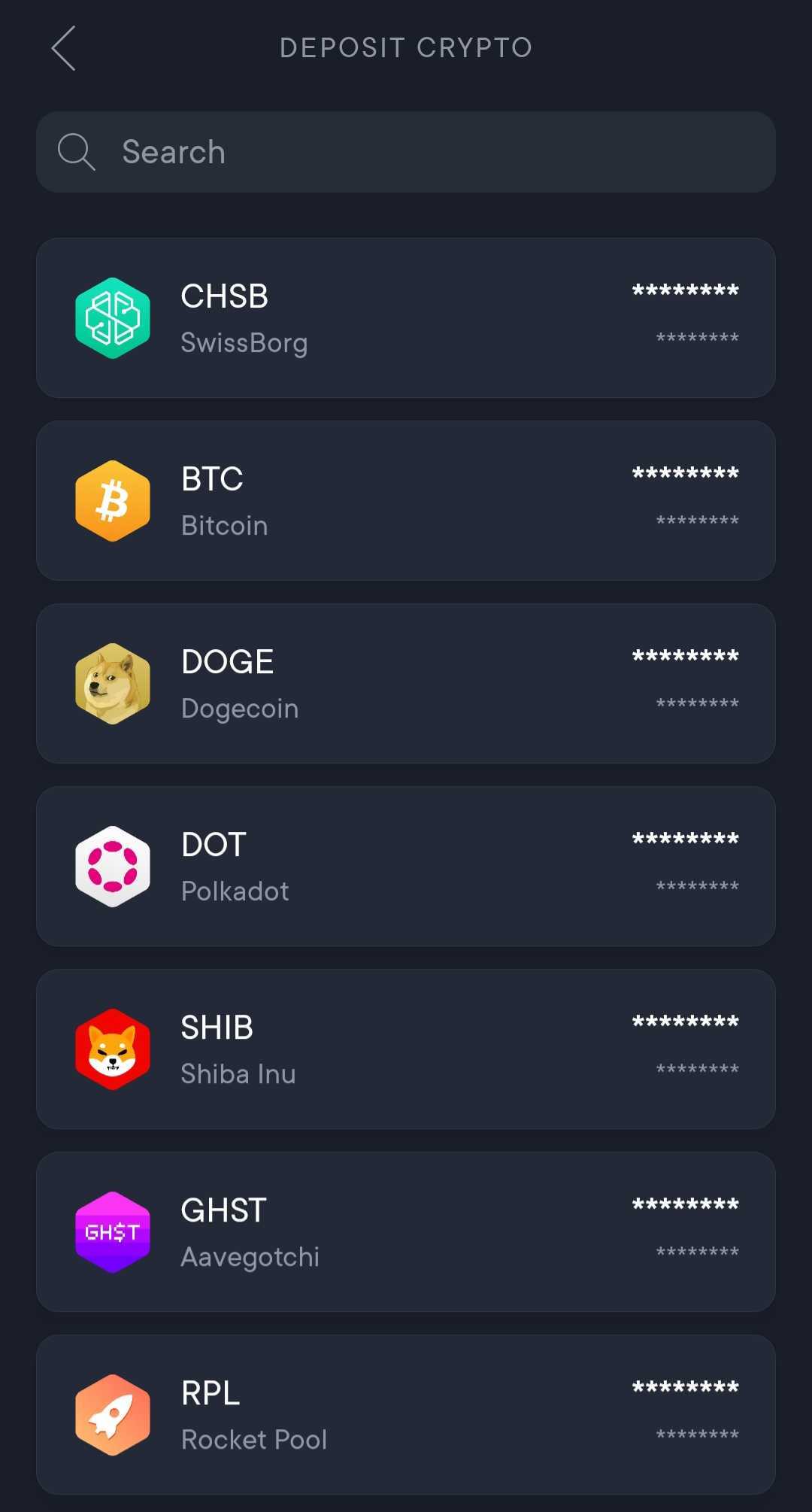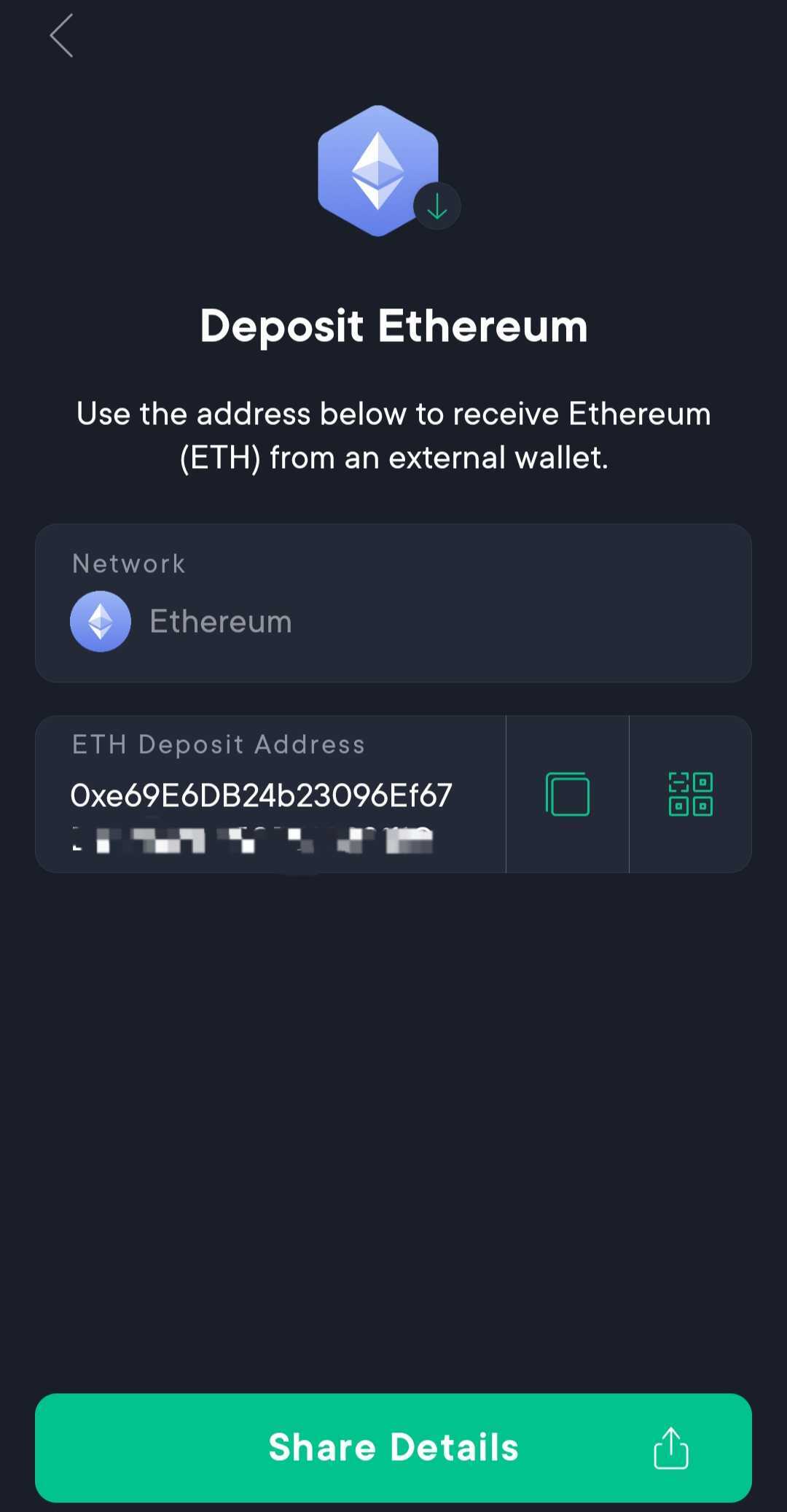 Make sure you have entered the wallet address correctly in the sending platform, and that you've selected the correct network for the cryptocurrency you're about to transfer.
Once the funds have arrived successfully in your SwissBorg account, you'll receive a confirmation of the receipt of the funds both via email and as in-app notification.
Important!
Please note that the BTC wallet address changes for each new deposit, so please make sure that for each BTC deposit you follow the steps above and copy the newly generated address.
Failing to do so may also result in permanent loss of funds, for which we cannot be held liable.
Please note that crypto transactions always need to be send to a wallet address that supports the blockchain technology of that particular token.
The process of withdrawing the funds from external crypto wallets/platforms may differ, so please always check the token and protocol are supported by both the sending and receiving wallet.
Please note that you can't send ERC-20 tokens with the BNB Smart Chain BEP-20 protocol! They will need to be sent to an ERC-20 wallet address in order for the funds to arrive successfully.
Please make sure to include the Destination TAG for XRP (Ripple) deposits or the MEMO when transferring Hedera (HBAR); without this your funds cannot be allocated to your wallet!
Helpful links:
Crypto Assets supported by SwissBorg
Cryptocurrency Transactions