To deposit crypto assets to your SwissBorg App account you need to do the following: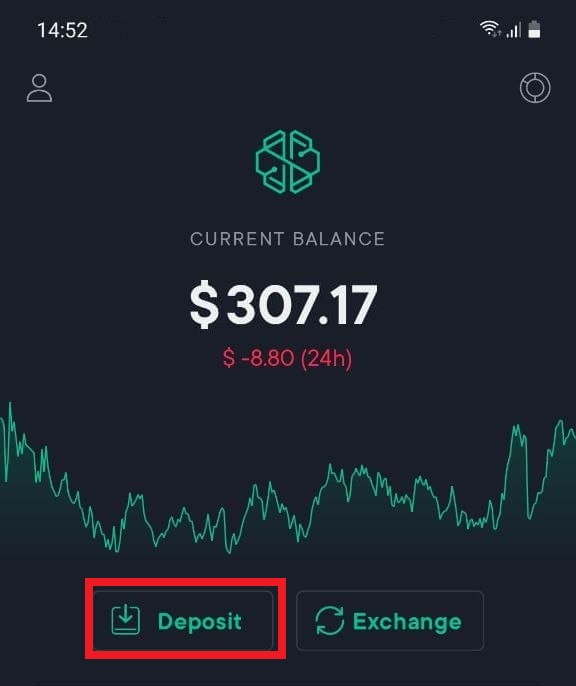 Go to the Main Screen and click on the Deposit button.

Choose the crypto assets which you would like to deposit on your account.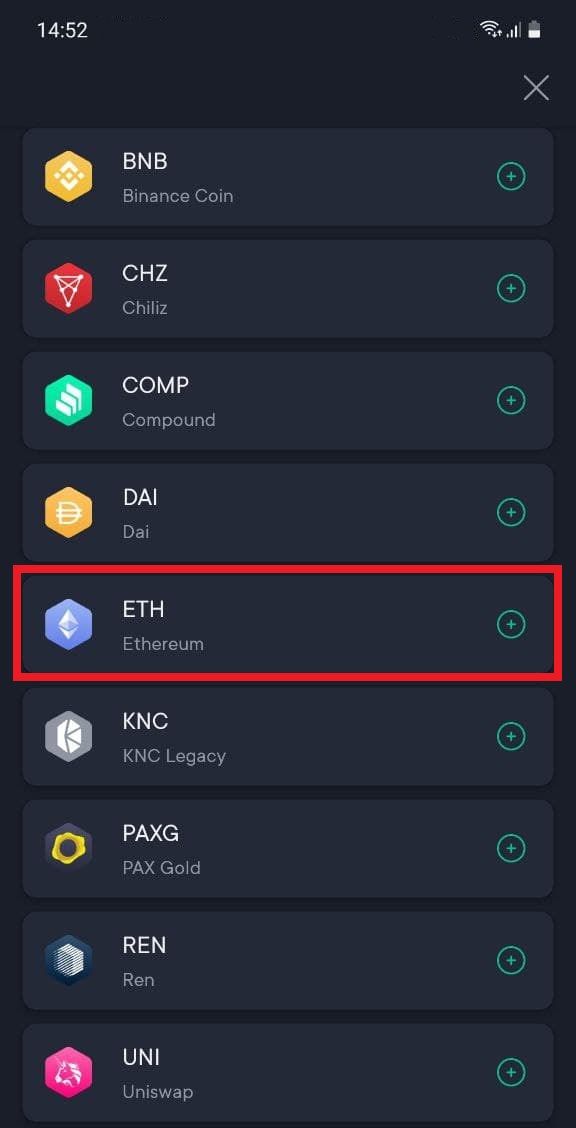 Share/Copy/Scan the wallet address.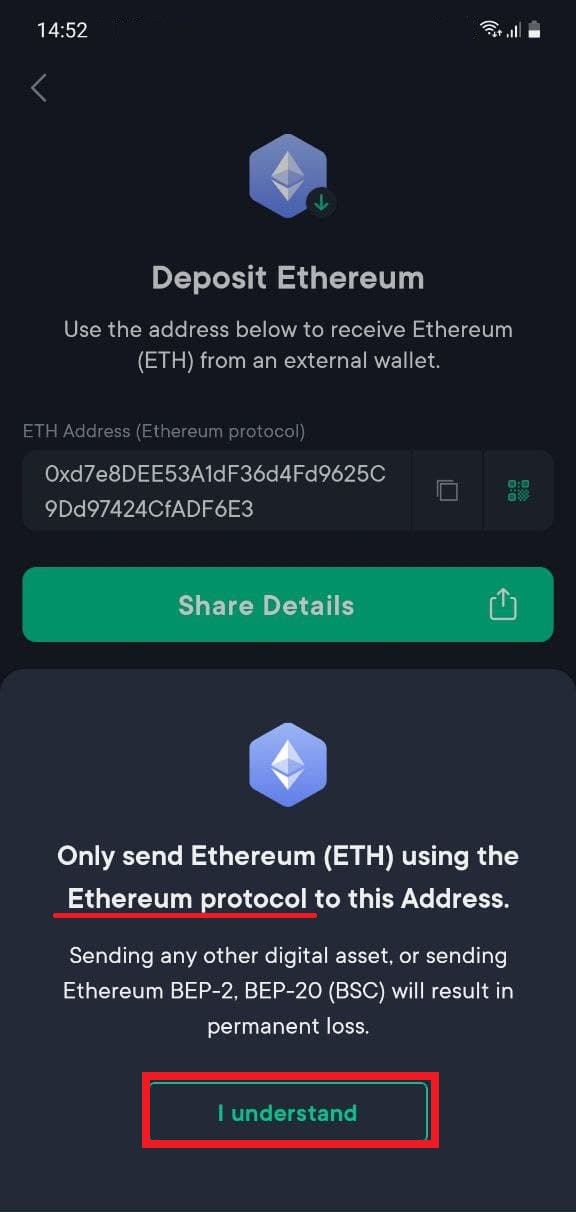 Insert the copied address to the Withdrawal field in your crypto wallet.

Confirm the transaction and wait until it is approved.
Make sure you use correct network for your transaction!
Once the transaction is received, you will get a notification on SwissBorg App and on your email address.
Please note that BTC wallet address changes for each new deposit. Therefore, every time you want to deposit BTC to SwissBorg App, you need to copy the newly generated address. The Company shall not be held liable or responsible for any losses or damages which may occur in the event that you transfer BTC to the wrong BTC address.
Please note that you always need to deposit crypto assets to an address which supports the blockchain technology of that particular Digital Assets or for the CHSB Tokens. Make sure that you copied the correct wallet address to deposit the crypto assets into (BTC wallet address to deposit BTC, etc). Sending any other digital asset might result in permanent loss.
The process of withdrawing the funds from external crypto wallets may differ.

IMPORTANT!

If you're trying to send BNB from MEW to the SwissBorg App, things are different. BNB deposits require usage of MEMO - a unique identifier assigned to each account that allows Binance to identify a deposit and credit the appropriate account. A MEMO is required because the BNB deposit address for all users is identical. Without MEMO you can get an error message saying it is not valid Ethereum address. BNB was launched as an ERC20 token but later ERC20 tokens were swapped with BEP2 BNB on a 1:1 ratio, and are no longer hosted on Ethereum. SwissBorg support BNB only on the Binance Blockchain.

Please note that you can't send ERC-20 tokens to BSC. You have to send your token to ERC-20 address.