Our community is one of our key values; we are growing constantly and that's all thanks to your help with spreading the word about us and our mission to democratise wealth management.
To thank you for this we have the SwissBorg Rewards Program, that gives you the opportunity to earn a Reward Ticket valued between €1 and €100 in BORG every time you refer someone to the SwissBorg app!
To find your unique referral link, go the Profile section in the app and tap on Referrals. You can either copy the link to your clipboard or share it directly through your preferred app with a single tap.
If you tap on Reward Tickets you can see the tickets you've already earned, see the status of your referees and claim new rewards.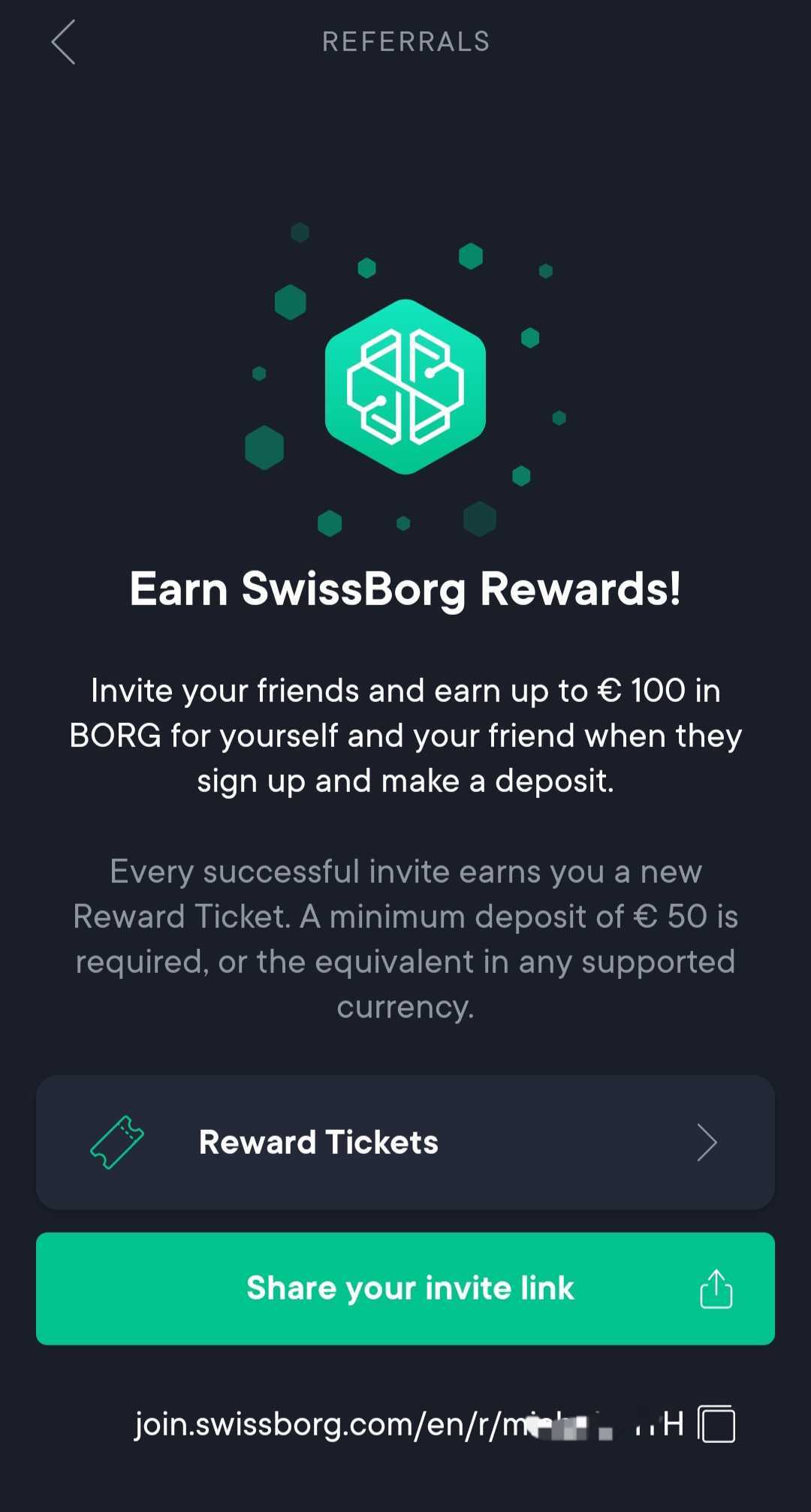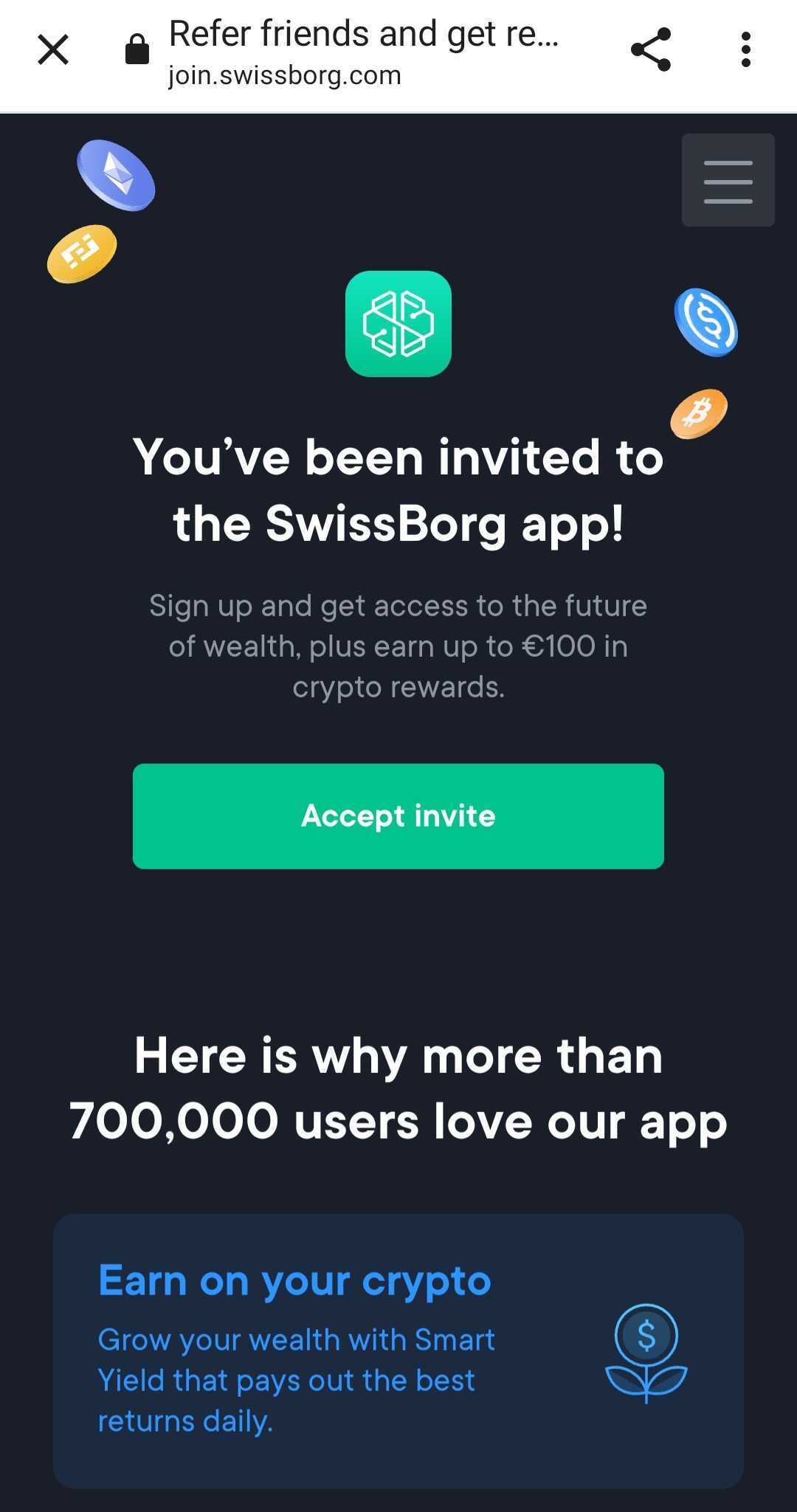 How to earn a Reward Ticket:
1. Invite a friend with your unique referral link - your friend has to download the app through this link in order for the referral process to be applied.
2. Once your friend has downloaded the SwissBorg app, they need to complete the account registration and KYC verification successfully.
3. When the account is successfully verified, your friend has to make a deposit, in either crypto or fiat, worth the equivalent of at least €50 (SmartSend transfers don't count).
4. When the deposit has arrived in your friend's SwissBorg account, you will both receive a Reward Ticket! Just scratch it to see how much you've earned and claim your reward.
The reward amount is randomly allocated and the value is between €1 and €100 per ticket and you can try your luck as many times as you want!
Important: if the person you're inviting had already downloaded the app before, they don't qualify for the referral program. People who reside in a country where the Reward Program isn't available (yet) are also not eligible for referral rewards. You can find all participating countries here.

If the person you've invited is located in a participating country and they had not registered in the app before, and you still didn't receive your reward, there can be several reasons for this.
Here are the most common ones:
Your referee didn't download the app via the Apple Store or Google Play store link from your invite;

Your referee didn't complete the KYC verification yet;

Your referee didn't make a deposit of at least €50 equivalent yet;
Since this is an automated process, if not all requirements are met during the registration process, the referral is considered invalid by our system. It is unfortunately not possible to apply a referral code after the registration.
More information about the SwissBorg Rewards Program and eligibility can be found in the Terms of Use.