The app settings are located in the top left corner of the screen in the Profile section, and tapping on this will bring you to the Settings screen, where you can set and edit your preferences for the app.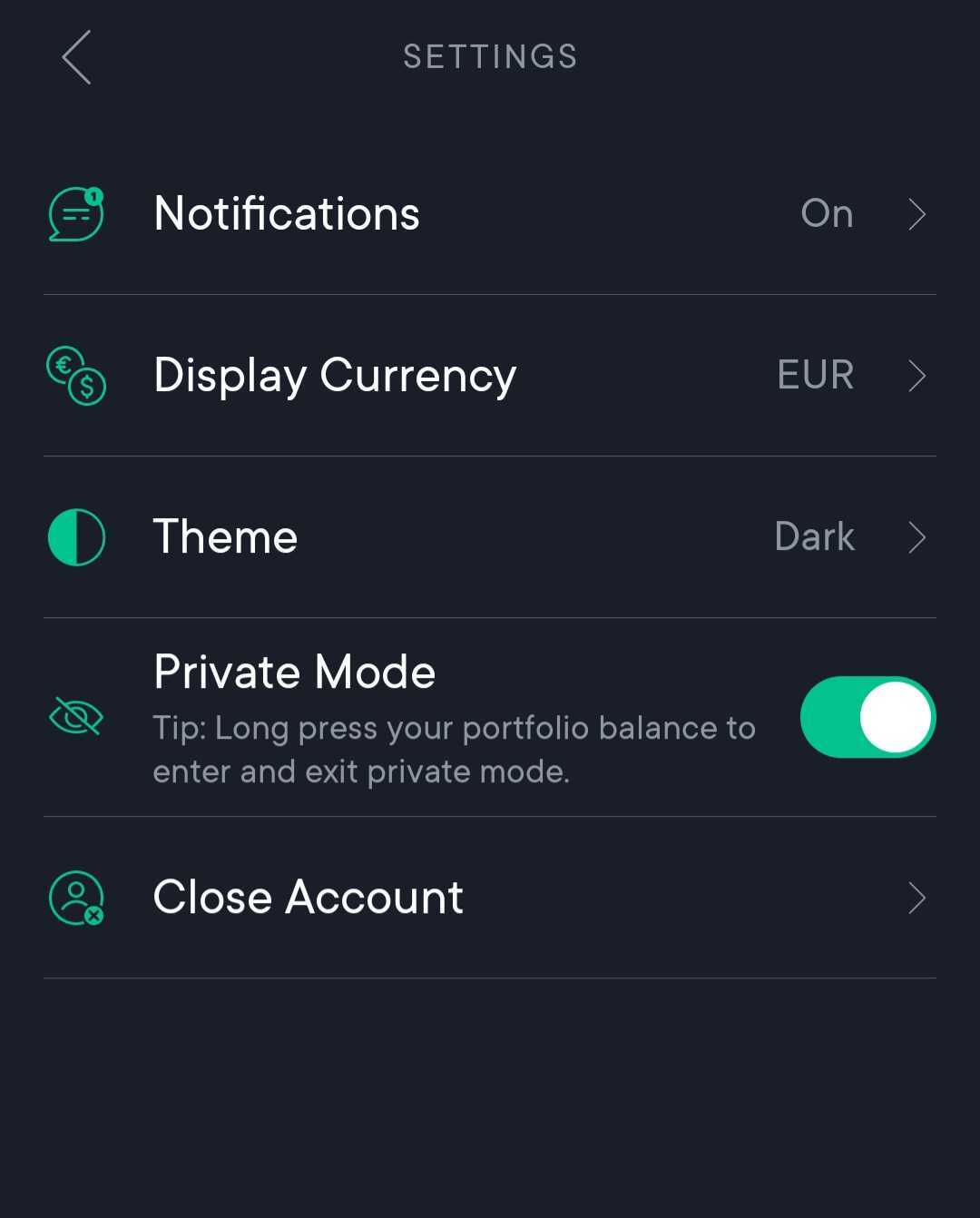 Tap on Notifications to allow or block SwissBorg app notifications and to edit your notifications and alerts preferences.
Under Display Currency you can choose from a number of fiat and cryptocurrencies to set one as your display currency. This will be the currency shown in the app for your balance, asset prices and any transactions performed. You can change this as many times as you wish, with immediate effect.
When you tap on Theme you will see a menu for selecting the app theme. You can choose between "Dark", "Light", and "System" mode.
When the toggle button for Private Mode is switched to the left, this means the Private Mode is not activated. When you move the toggle button to the right, the colour of the button will change to green, which means that Private Mode is activated.
When you tap on "Close Account" a new screen opens, asking if you are sure you want to close your SwissBorg account. If you tap on "Keep account" you will return to the Settings screen, if you tap on "Close account" again you are directed to a new screen to proceed with the closure request. You cannot proceed with the account closure request as long as you still have funds in your account.