The app's Settings section is located within the Profile Menu. To access it, tap the Profile Menu icon in the top left corner of the SwissBorg app home page, and then navigate down to Settings.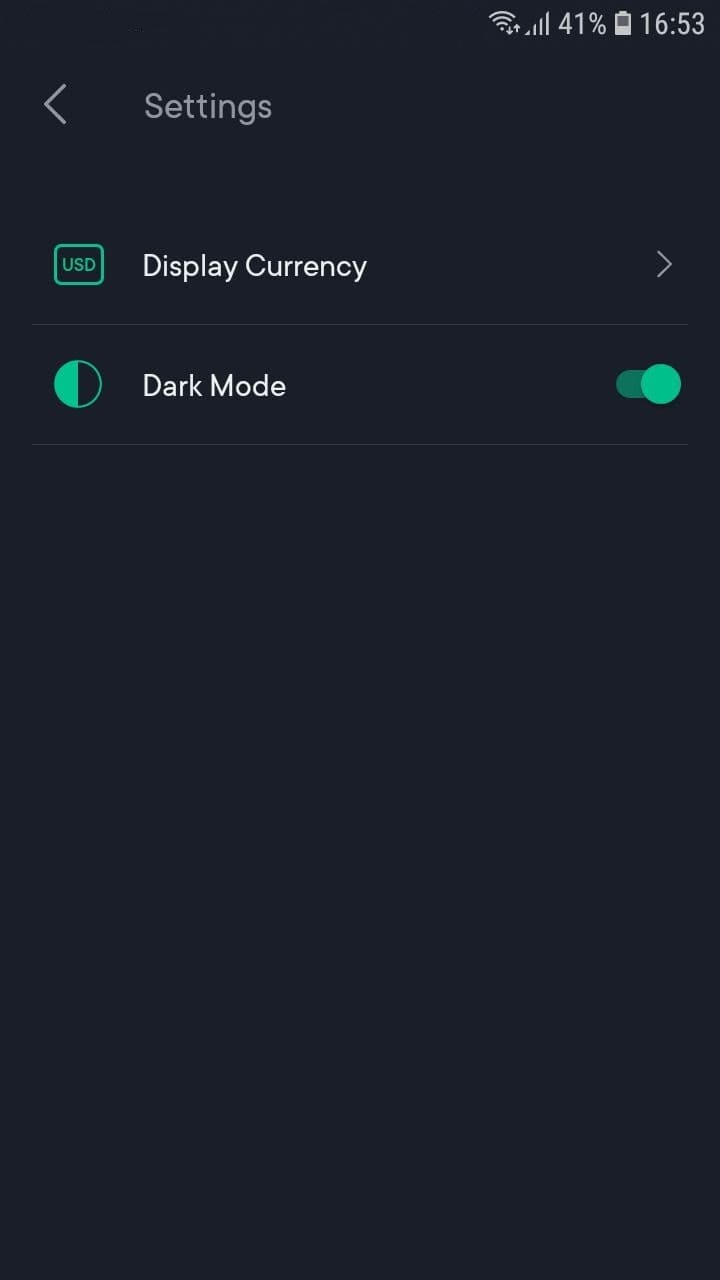 In this section, you can change your display currency and app theme.
Once you tap on the Display Currency section, you can pick between a number of fiat and cryptos.
Once you tap on the Theme section, you get presented with a menu for selecting the app theme. Here you can pick between "Dark", "Light", and "System".