From the Settings section of the Profile menu, you can set up your notification preferences, your fiat currency, and the color scheme.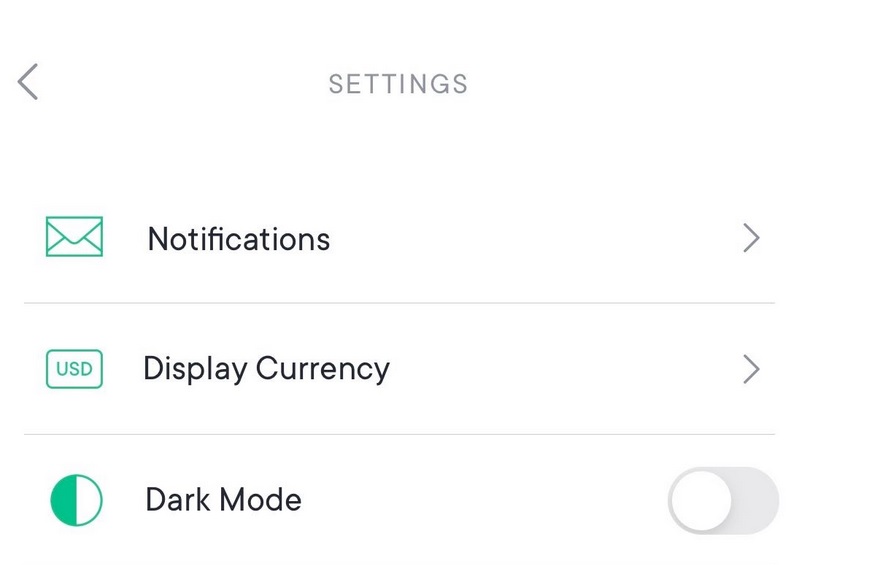 To unsubscribe from the the latest news, updates & special offers from Swissborg, you need to go to Profile menu → Settings → Notifications and toggle the switch off.
To view your recent notifications, go to the Profile menu → Notifications screen
To change your fiat display currency, go to Profile menu → Settings → Display Currency and choose the currency you prefer. As of now, there are 4 currencies available: Euro, US Dollar, Swiss Franc and British Pound.
To change the color scheme for the application between Light mode and Dark mode, toggle the respective switch in the Profile menu → Settings.