You can update your email address by following these steps: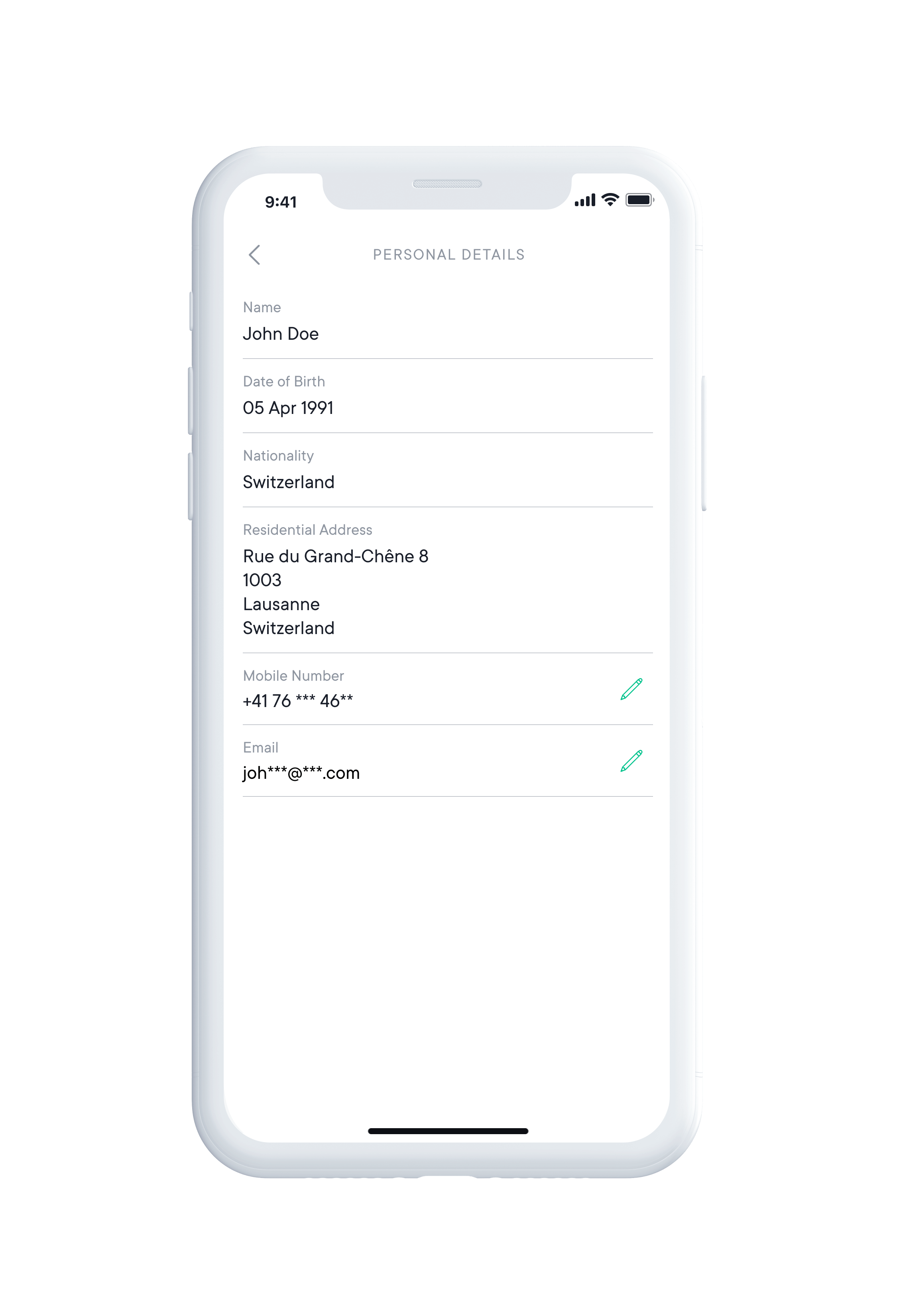 Select "update email" in the profile menu;

Pass PIN or FaceID check;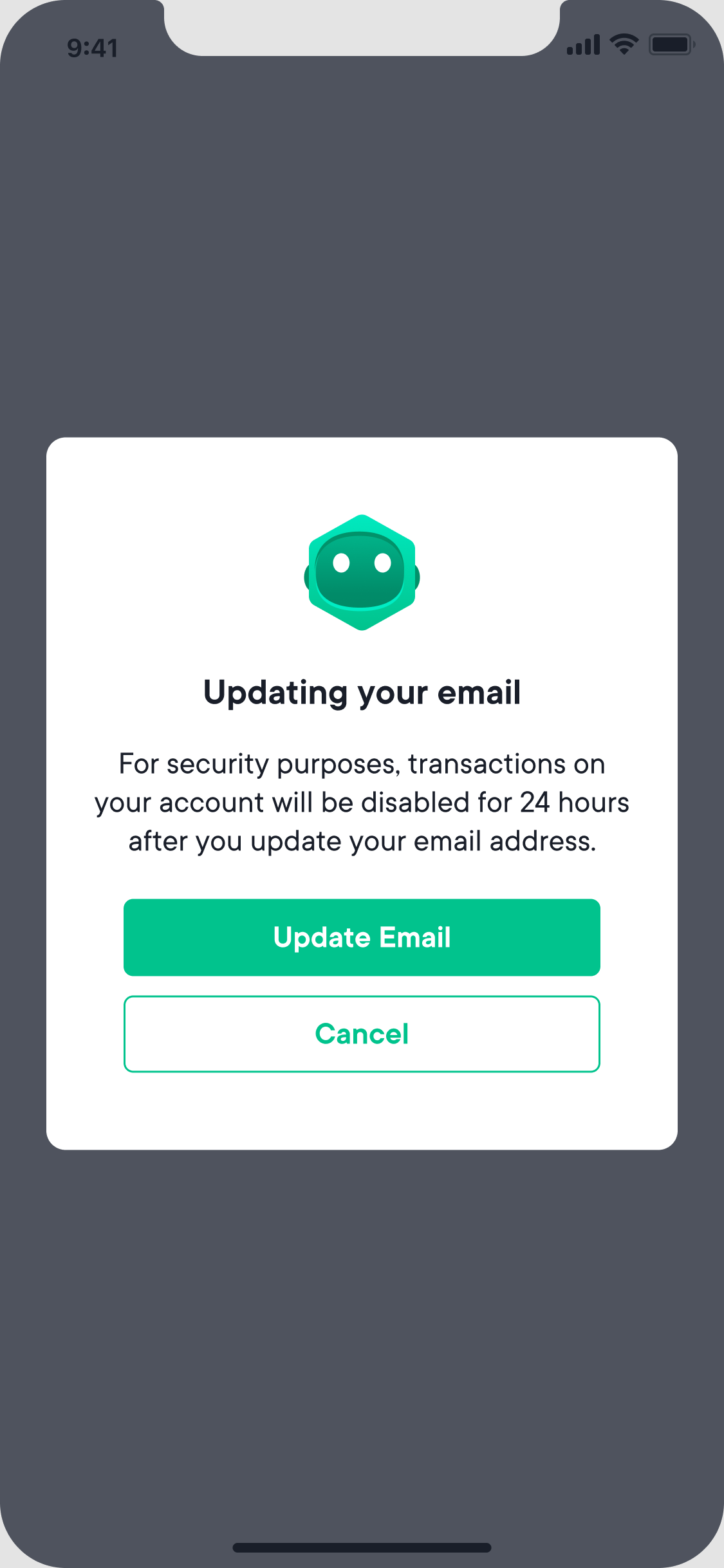 Enter your new email address;

Confirm the verification link you received on your new email address.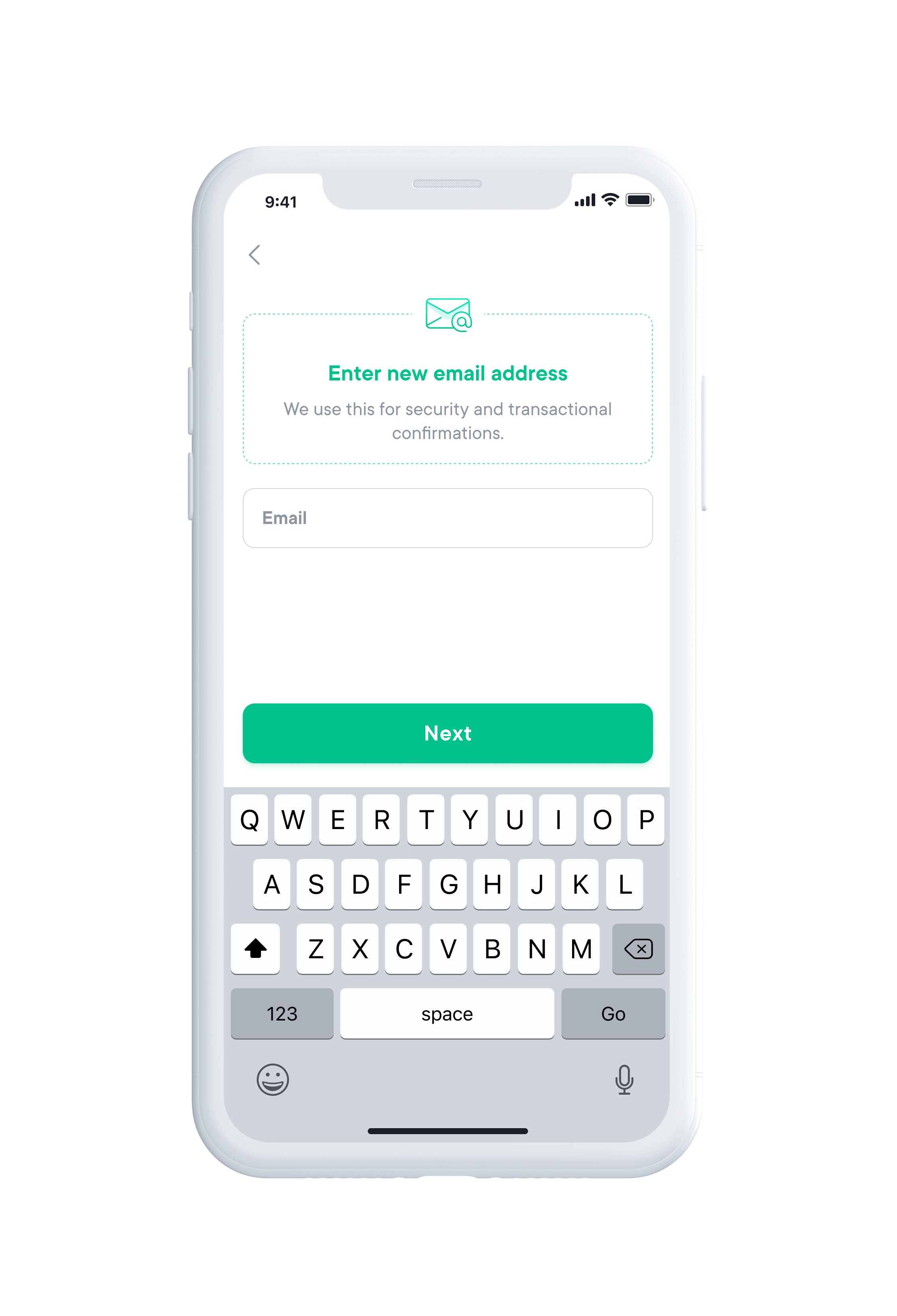 Once you verify your email address, you will see a notification inside the SwissBorg App. If it wasn't you, click "that wasn't me" and contact support immediately.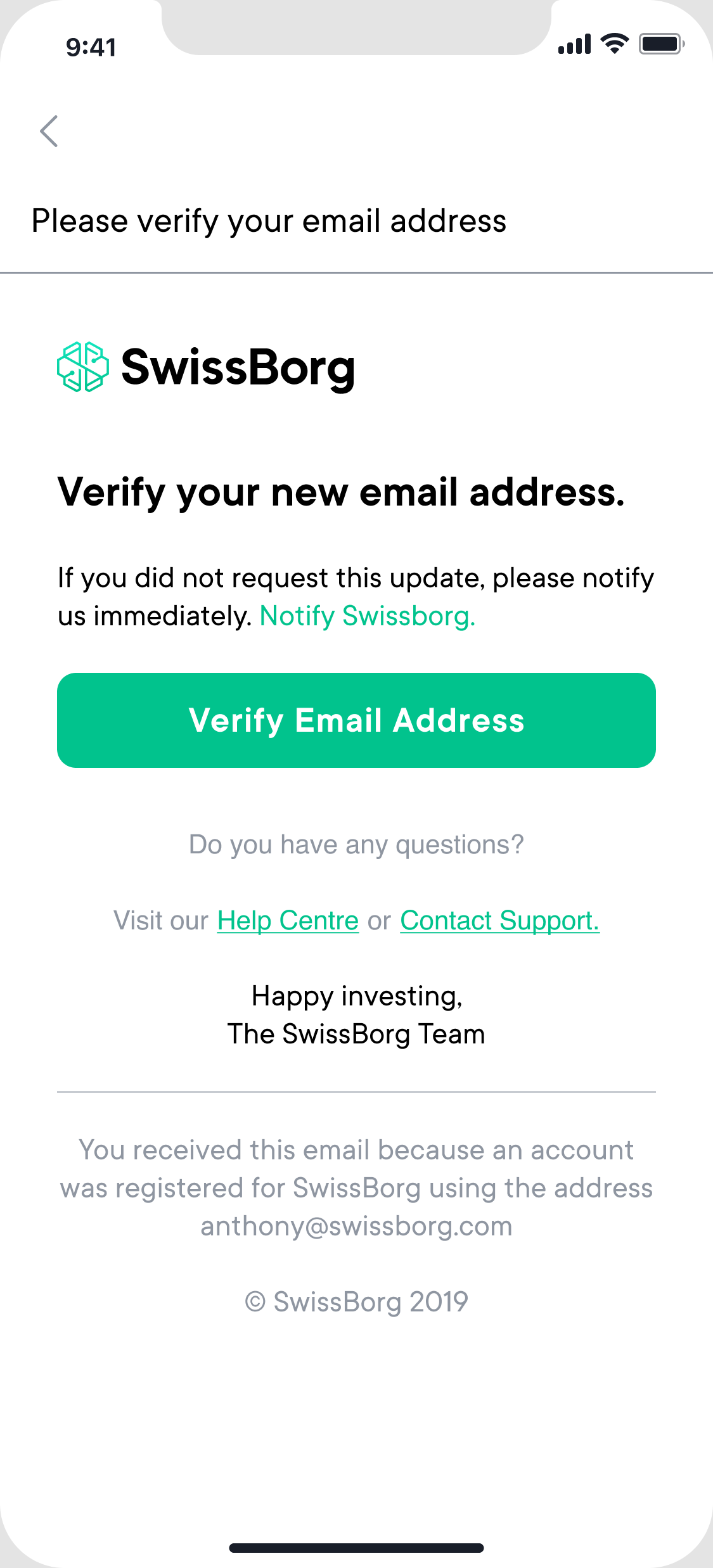 During the change, you will not be able to withdraw fiat, add bank account, send crypto, update phone or email and revoke recovery phrase (for those users who have it).