When you're going through the KYC verifications it may be necessary to provide more documents than you can upload under the relevant account level.
As these documents may be crucial to your account verification and in order for us to securely receive, review and approve them, you can use the "Add additional documents" feature to upload them.
The same as with the regular KYC verification, navigate to Account Level in the Profile menu and then tap on the 'upload document' icon in the top right corner of the screen.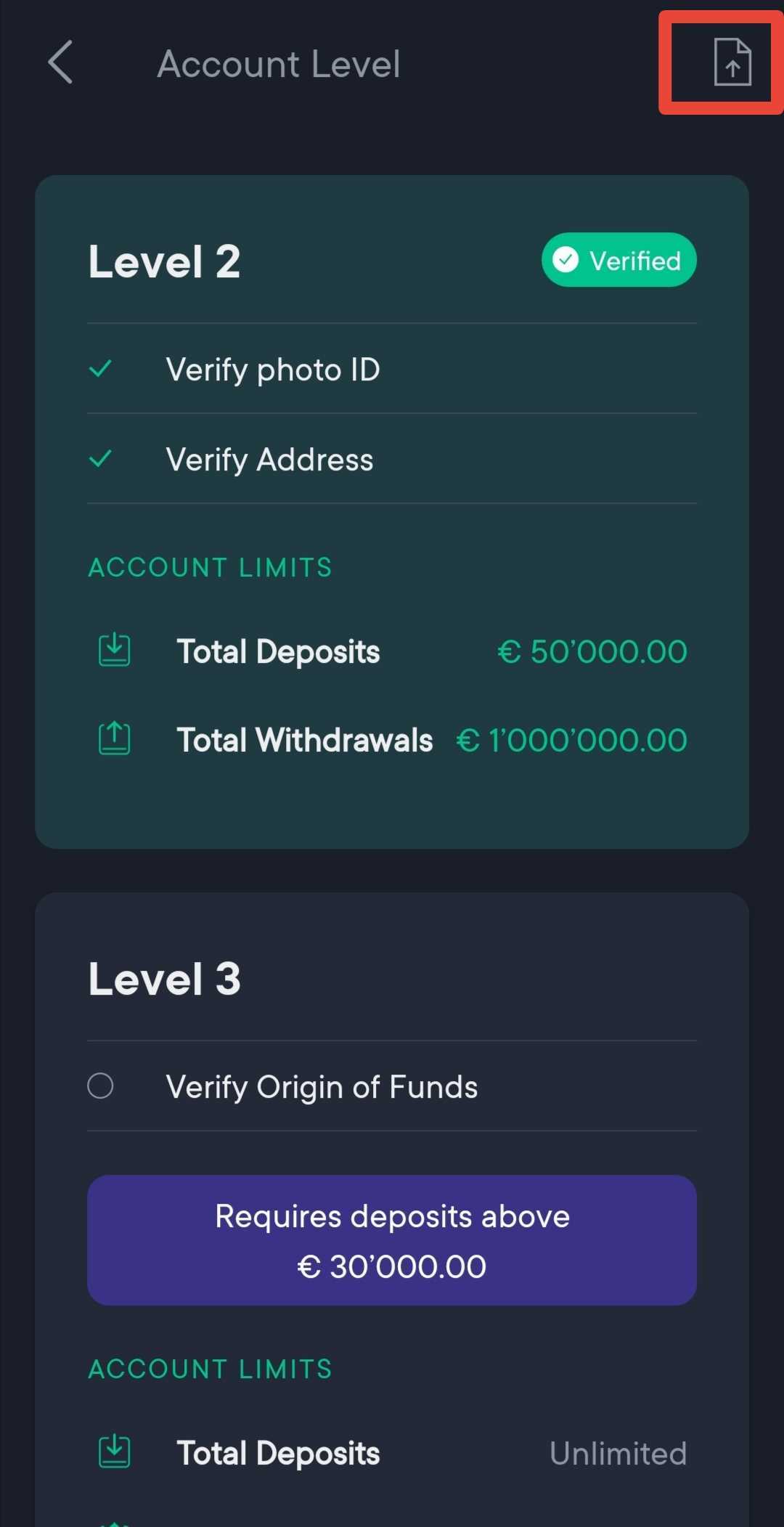 Once you have submitted all relevant documentation, our KYC specialists will review them and approve your account verification or upgrade if all is in order.
If you experience any issues when trying to upload documents here, please make sure you have the latest version of the app installed and that you have given the SwissBorg app permissions to access your gallery and documents. If the issue persists, please contact our Support Team for further assistance.