You can update your phone number by following these steps: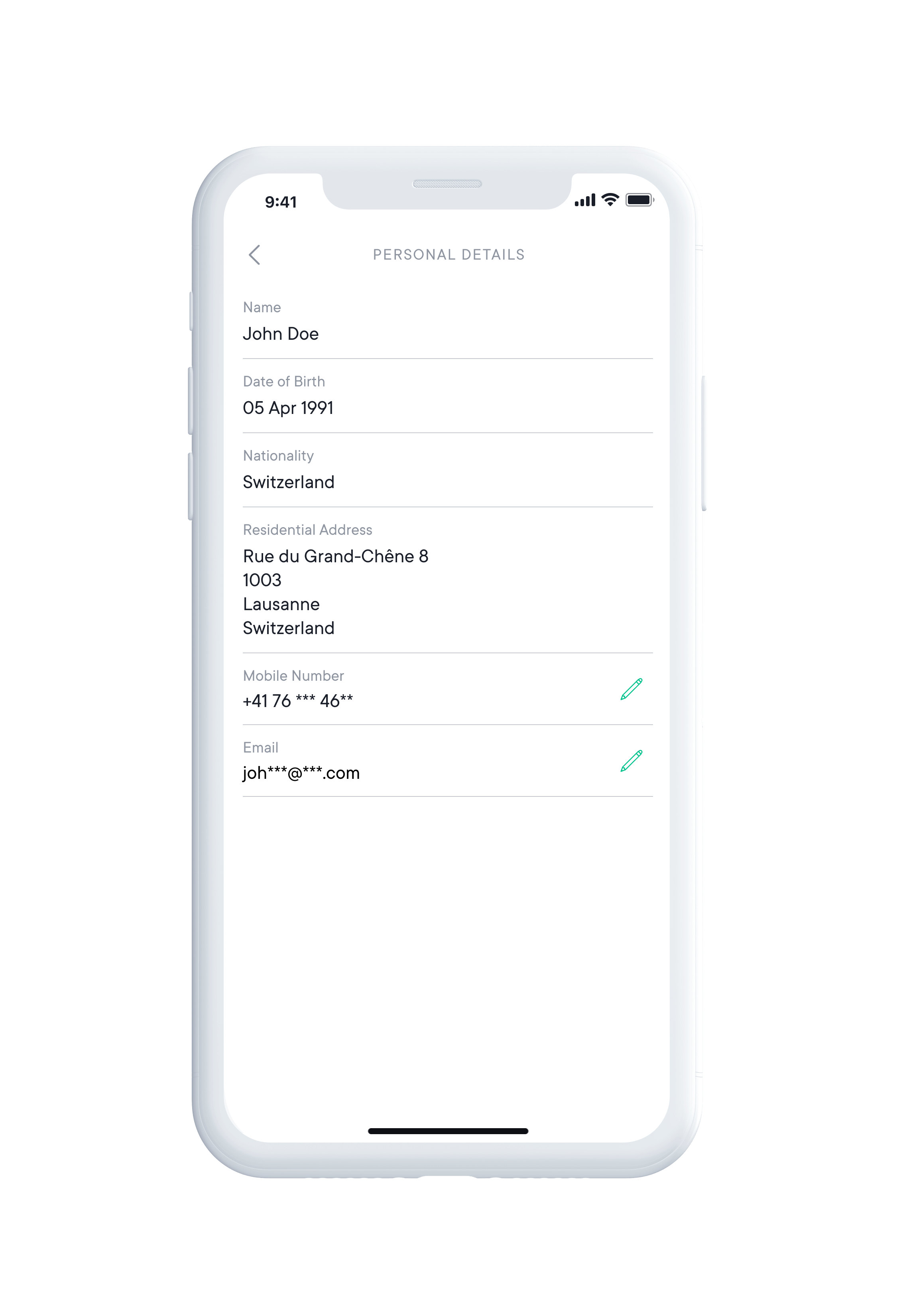 Select "Update phone number" in the Personal Details menu;

Complete Passcode or Biometrics check successfully;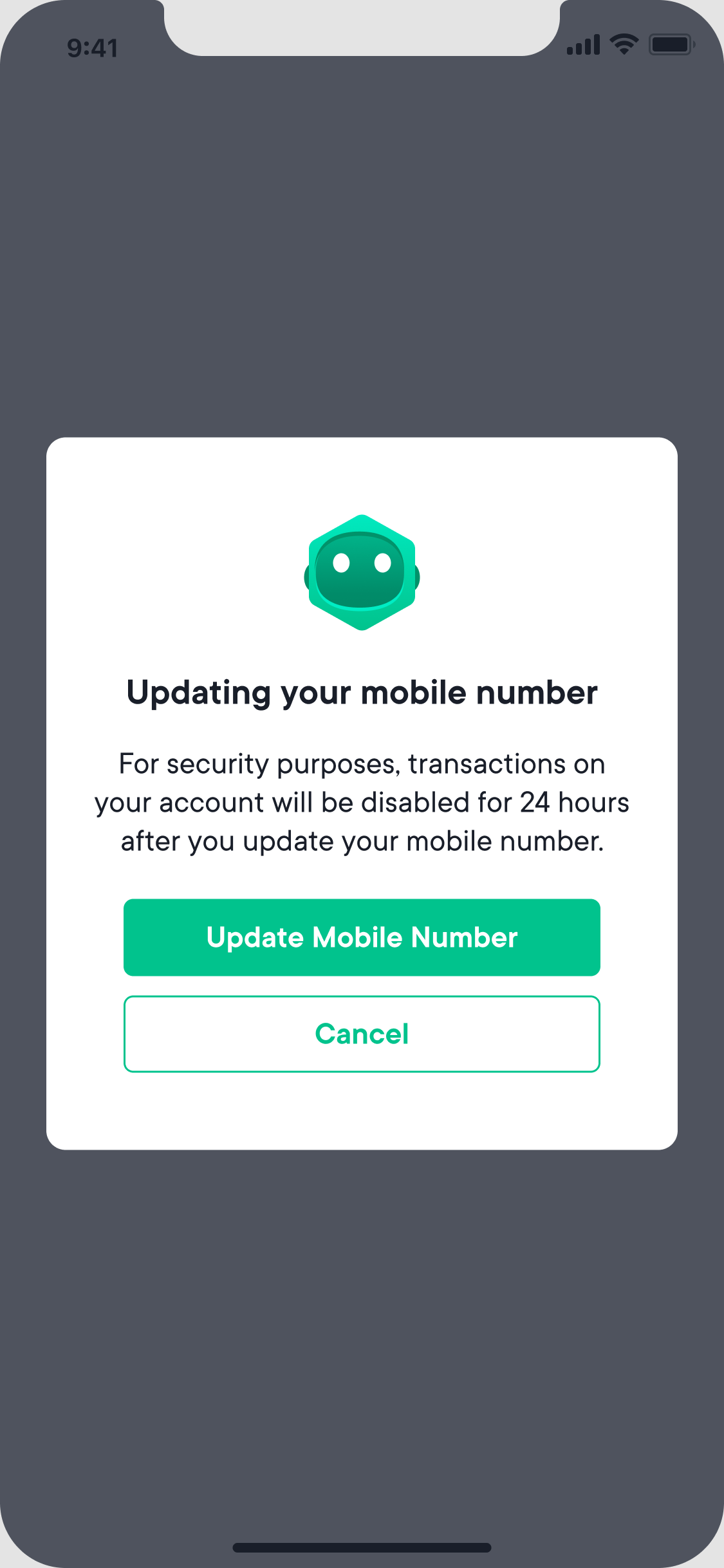 Enter your new phone number;

Confirm the 6-digit code you received in SMS.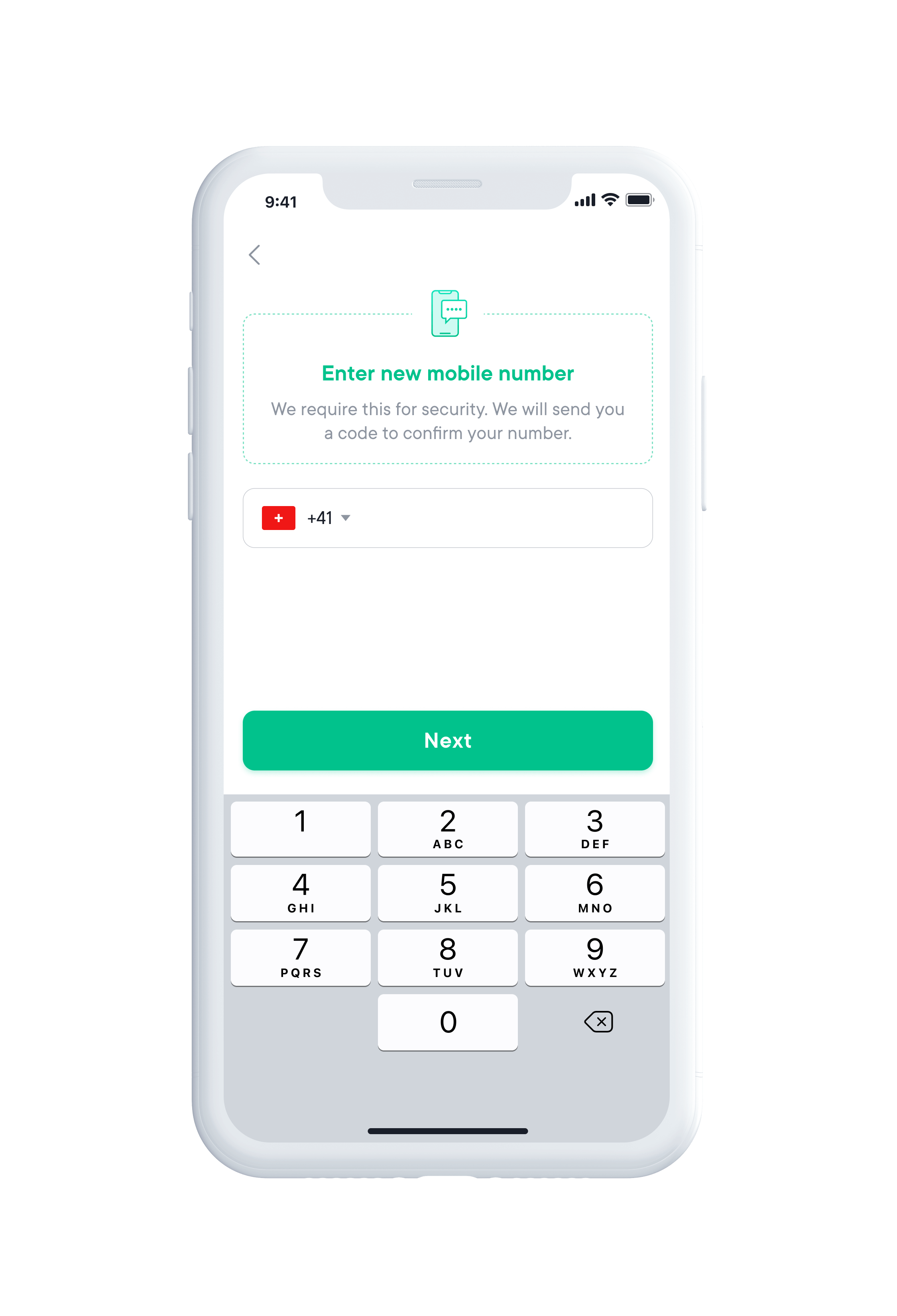 After that you will get a notification inside the SwissBorg App. If it wasn't you, click on "That wasn't me" and immediately contact support. During the change, you will not be able to withdraw fiat, add a bank account, send crypto, update phone number or email address or revoke recovery phrase (for those users who have it).