We intend to use the power of technology to change the arbitrary world of investment and level the field. We seek to revolutionize, advance, and kick off the world of simple and accessible finance, available to all. It is not an easy task because it requires fundamental and not superficial change. For now, crypto entrepreneurs, for most, have failed to respect these fundamental values. We want to give the opportunity to an ordinary individual to take control of their wealth without the need of financial experts.
It is achivable thanks to the Smart Engine technology. It connects to multiple exchanges to provide an end user with the best price execution. The Smart Engine - often described as the Skyscanner 2.0 of the digital asset world - goes through hundreds of trading pairs to arrive at a brand new and complex route for each trade. No human alone would be able to calculate the route. AI-powered market analysis, support for ten local currencies (and growing), the ability to stake SwissBorg's very own token (CHSB), and access to commission-free trading makes the SwissBorg Wealth app extremely well regarded in the digital asset investment community.
At SwissBorg we work to construct a place of constant innovation and progress by removing the notion of shareholders and eventually employees. We are and must be one community. Our source of inspiration is Bitcoin the company with no CEO or marketing department.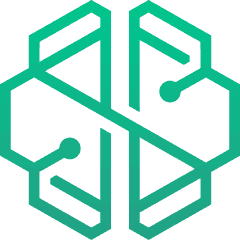 SwissBorg is not about financial gain, but a community. By bringing the world of crypto to an impartial ecosystem, we will achieve the dream of a unified community with no barriers of entry. We want to remove a gatekeeper to the world of finance, it can be achieved only by a community of likeminded individuals.