We are very excited about the new SwissBorg Earn strategies available in the SwissBorg app, in addition to the existing Smart Yield (Core) strategy.
At the moment we only have the SwissBorg Earn strategies available for a selected few crypto assets, but we're working on rolling out more strategies in the future. Remember, slow and steady wins the race!
You can always find an up-to-date list of crypto assets supporting Earn strategies on our website, with the corresponding Yield rates: https://swissborg.com/smart-yield-account
Before proceeding with SwissBorg Earn, you need to already hold an Earn-eligible asset.
To get started with Earn, simply follow these steps:
1. In the Portfolio tab, tap on one of the Earn-eligible tokens (you can refer to the above-mentioned webpage for the list, or look for the "EARN YIELD" cards on tokens).
2. On the currency balance, tap Start Now below 'Earn with <Token Name>'.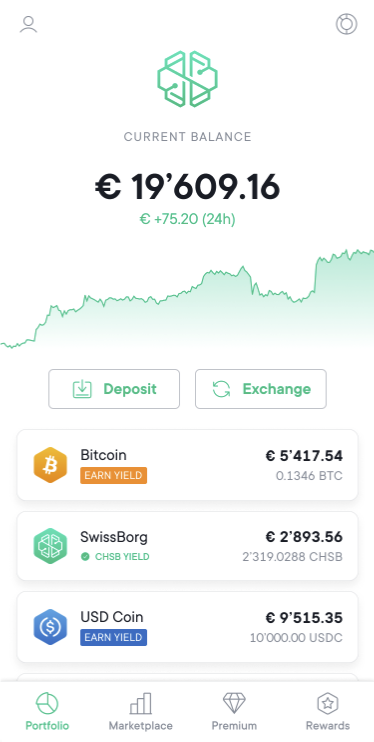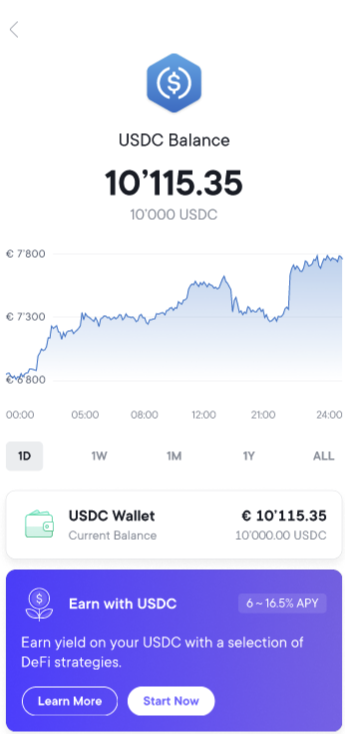 3. Some cryptos, like USDC for example, have different Earn strategies available to choose from; from a conservative strategy with lower yields (Core) to a more aggressive strategy with higher yields (Aggressive & Brave). Simply tap on the strategy you prefer to continue.
4. You will be prompted with the strategy details, including the estimated APY (annual percentage yield).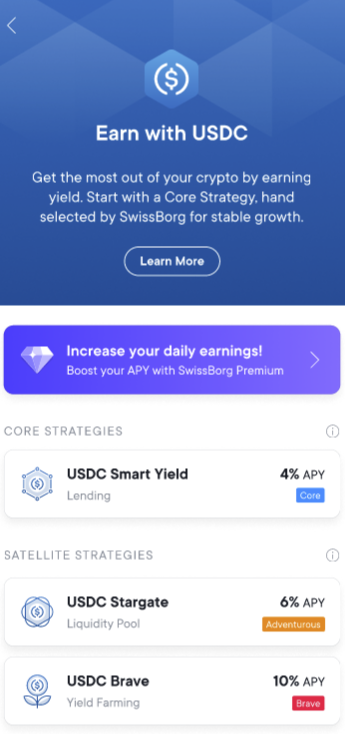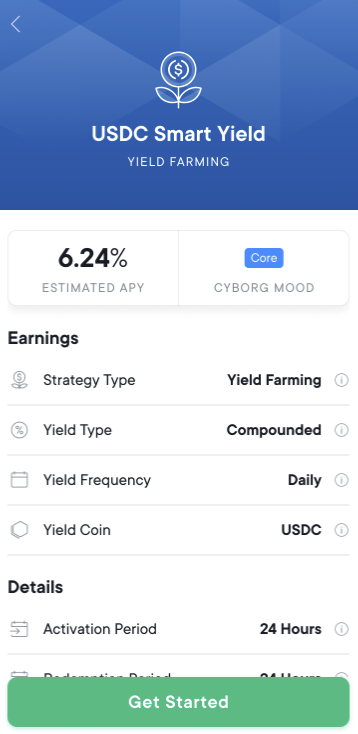 5. Type in the amount you would like to invest or tap on '25%', '50%' or 'ALL' to select (a portion of) the total balance.
6. Tap Next.
7. Slide the toggle button right to accept the Terms of Use and then tap on Subscribe.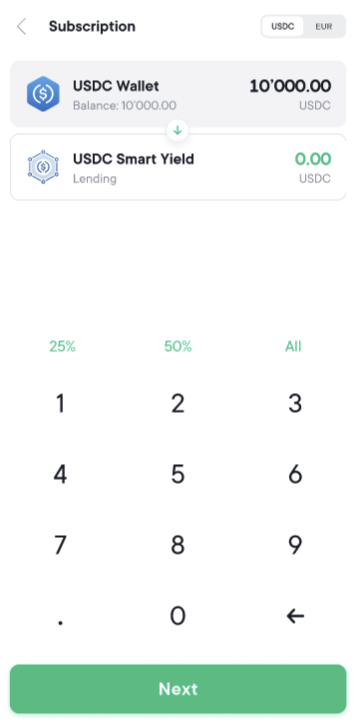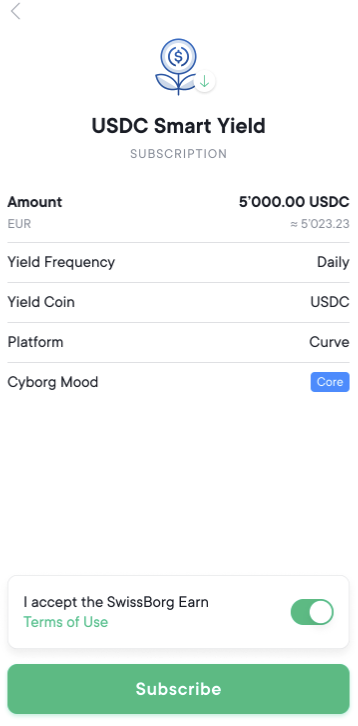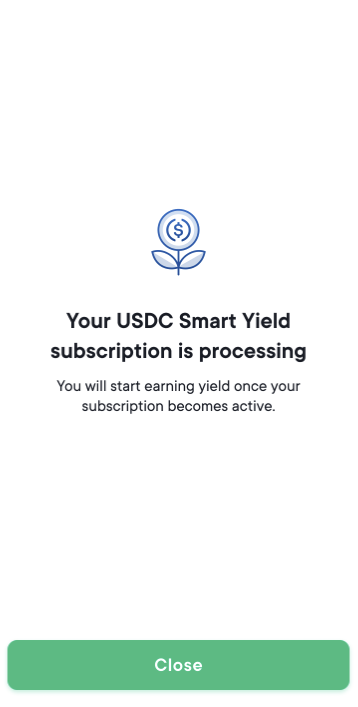 You will see your yields by tapping on the currency balance from the Portfolio page. Note that funds earn a yield every 24 hours, and the first payment will be made at 8:00am UTC the following day. Until your first payment is made, the transaction will appear as 'Pending'.
Easier with a video? Watch our 2-minute tutorial on how to get started with SwissBorg Earn:

Happy investing!