XRP is highly secure and liquid, being traded on over 140 exchanges. It's consensus algorithm settles transactions in just 3-5 seconds, and can handle 1,500 transactions per second, making it the most scalable digital asset. With a 7-year track record, it is also highly stable, with negligible energy consumption when compared with other proof-of-work tokens.
Similarly to BNB and Memo, Ripple uses unique Destination Tag as a transaction identifier. Make sure you enter it when depositing XRP to the SwissBorg App, otherwise your funds may be lost.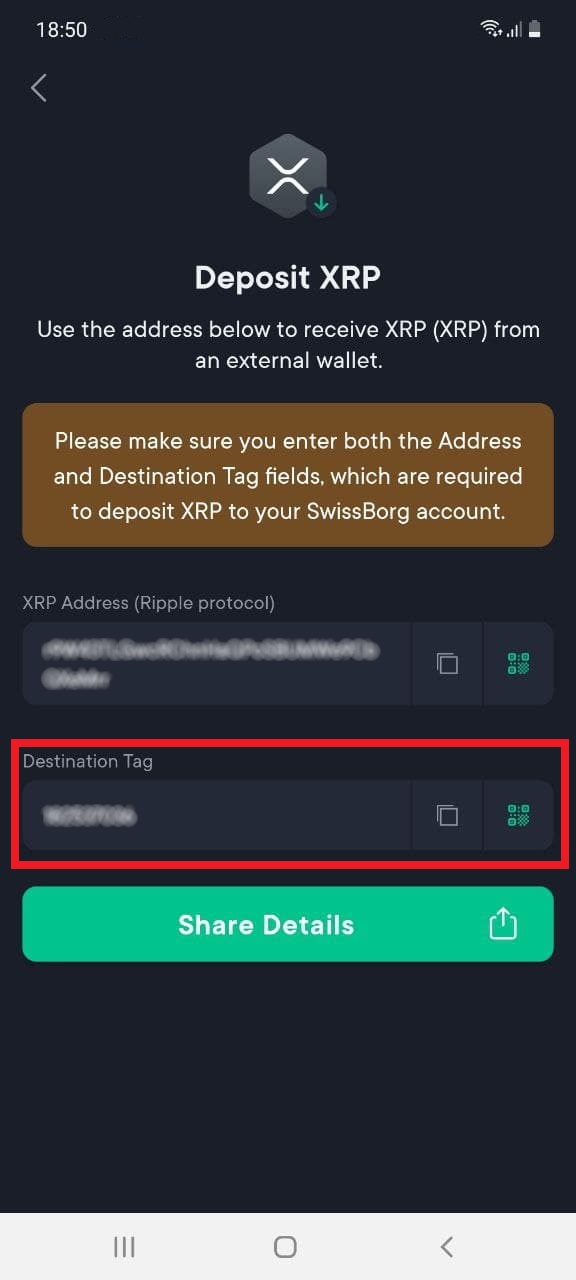 Also make sure you use Ripple protocol when depositing XRP. Using any other network will result in permanent loss.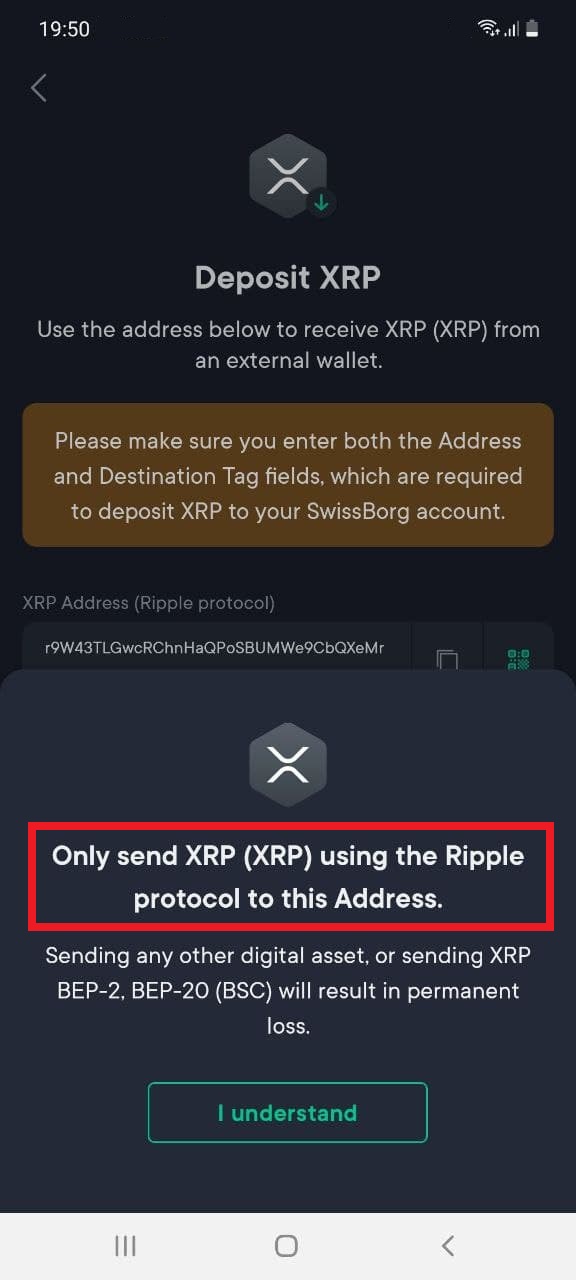 Ripple Yield
Yield for Ripple is also available.
To start earning daily returns on XRP, you should follow these steps:
Get some XRP to your Portfolio (deposit or make an exchange from other assets);
Select XRP in your portfolio;
Scroll down to "Yield Wallet";
Press "Start Now";
Enter the Subscription Amount;
Press "Subscribe".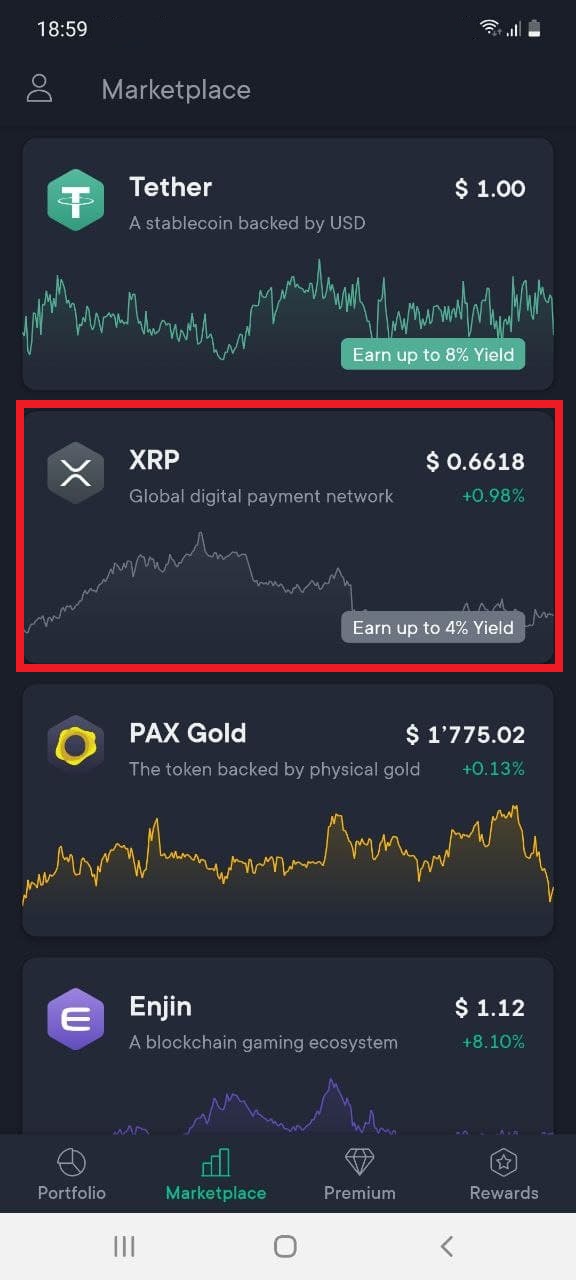 Your subscription will be active in the next 24-hours cycle. To redeem your earnings, follow the steps from this article.
Happy investing!