Ripple, or XRP, is a highly secure and liquid token, being traded on over 140 exchanges. Its consensus algorithm settles transactions in just 3-5 seconds and can handle 1,500 transactions per second, making it one of the most scalable digital assets. With a seven year track record, it is also highly stable, with negligible energy consumption compared to other proof-of-work tokens.
Ripple uses a unique Destination Tag as transaction identifier, which is necessary because all SwissBorg accounts share a single Ripple (XRP) deposit address. Without the Destination TAG, you won't be identified as the recipient of the transaction and your funds may be lost.
To prevent this, always enter your unique Destination TAG when depositing XRP to your SwissBorg account. Make sure that you copy all 9 digits of the TAG and that there are no spaces, symbols or letters included in the field.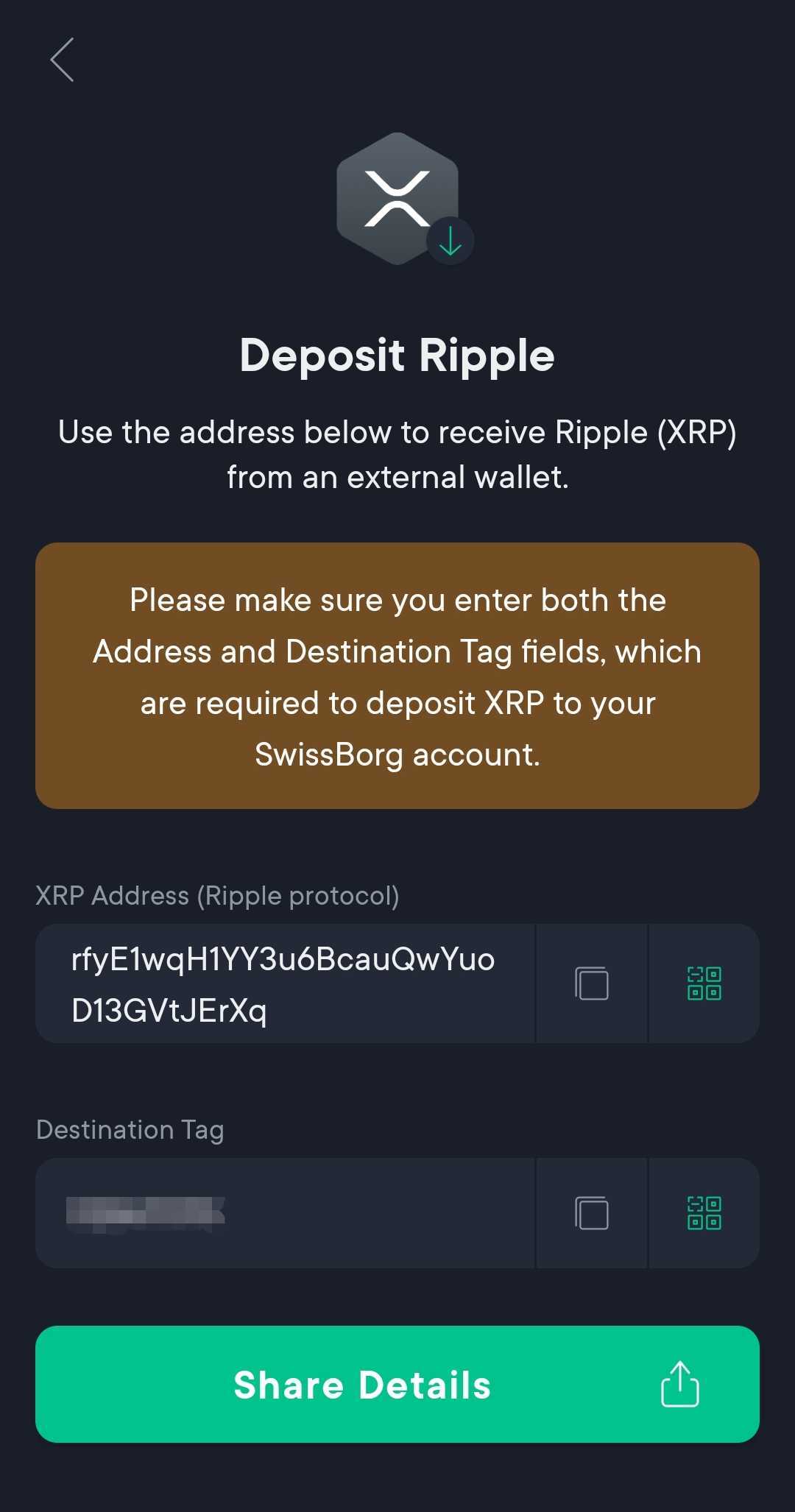 Also make sure you use the Ripple protocol when depositing XRP. Using any other network will result in permanent loss.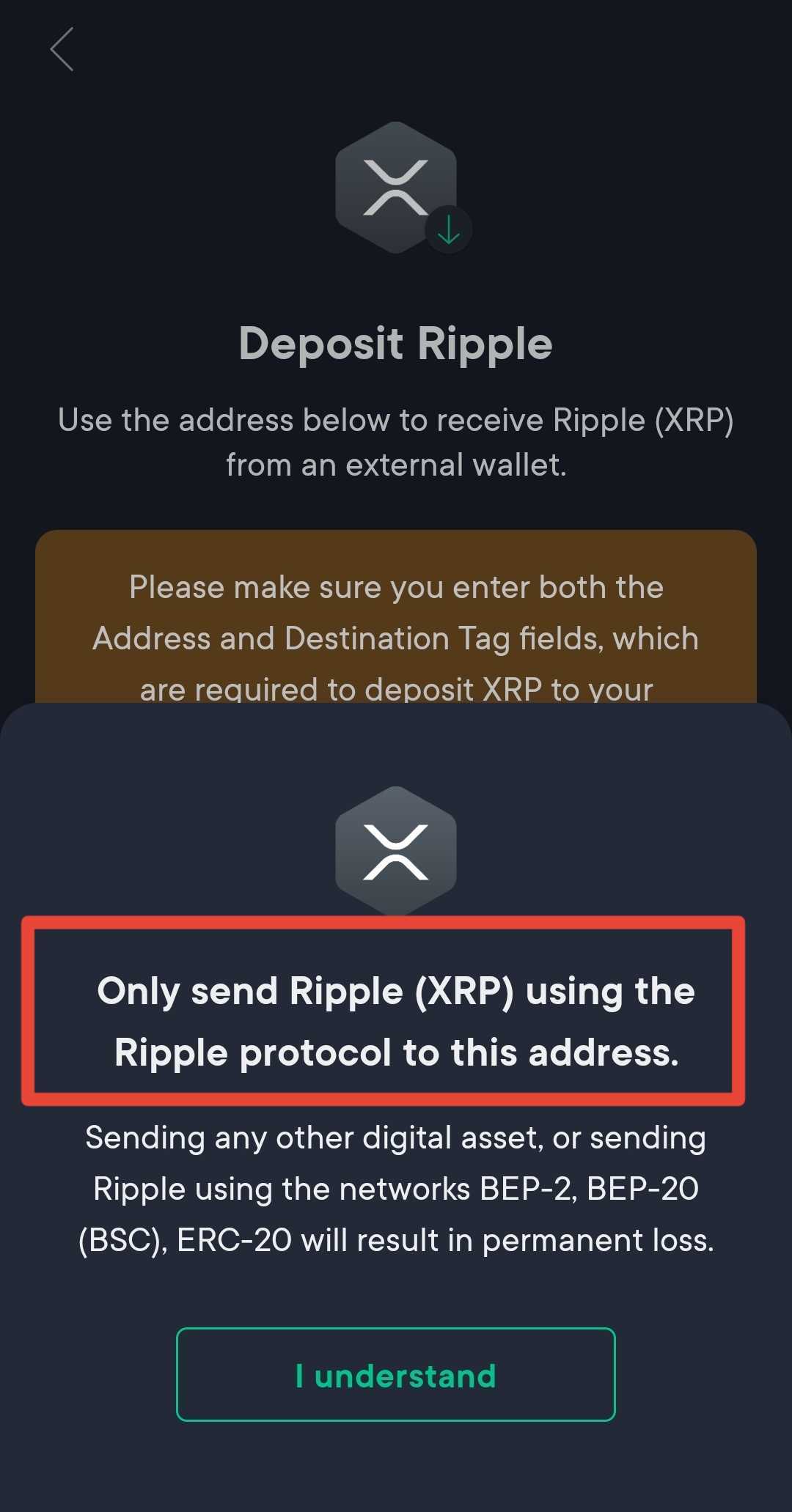 If you made a XRP deposit and forgot to include the Destination TAG, or if you sent it with a different protocol than the Ripple protocol, please contact the SwissBorg Support team and provide them with the transaction details. We can't guarantee we will be able to recover your funds, but we are working on implementing and improving technical solutions for unsuccessful crypto transactions.
To contact the SwissBorg support team:
Open the app, tap on the Profile icon in the top left corner of the screen and tap on "Support" in the Profile menu. Next, tap on the "Chat" icon in the bottom right corner of the screen and write your message. You can easily add attachments with the Paperclip icon (make sure you allow the SwissBorg app to access your photos and documents).
From the email address that is connected to your SwissBorg account, send an email to support@swissborg.com. If you use any other email address, we cannot assist you further for security reasons.
Ledger
Destination TAGs are only needed to send funds to exchanges, where the deposit wallet address is shared and you need the TAG to identify you as the recipient.
When sending XRP from an exchange to your Ledger device, since this is not a shared wallet address, you can leave the memo field blank or type in any random string of characters (for example "1111").