If you want to cancel your Premium subscription after the locking period of 12 months has ended, you need to go to the Premium tab in the SwissBorg app and tap on your Premium Plan. This screen will show you the benefits of your plan, the amount of locked tokens and whether or not the 12 month lockup period has been completed yet. At the bottom of the screen, in red, is the "Cancel Premium" button.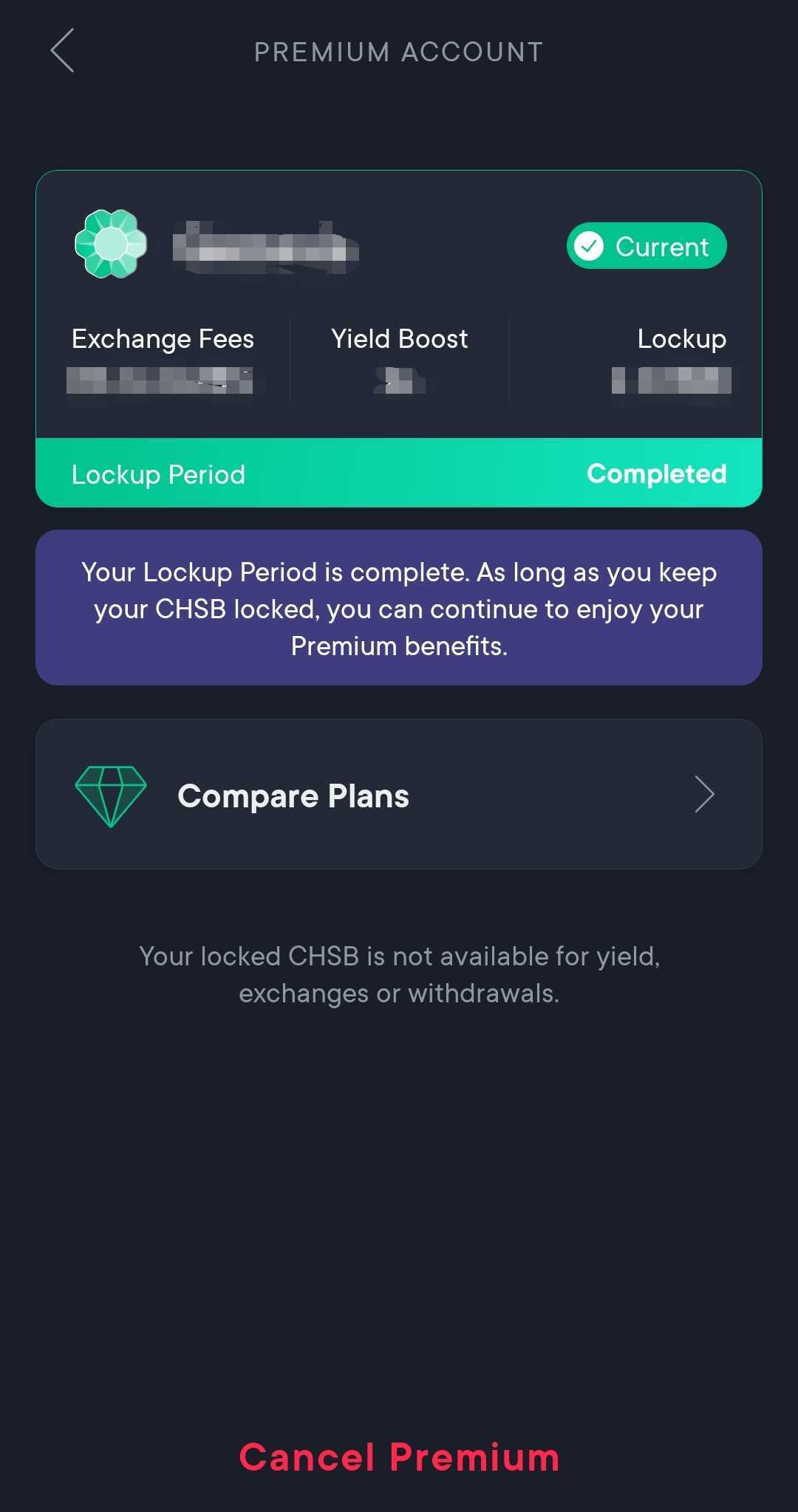 You can cancel Premium at any time once the 12 month locking period is over. The Premium subscription won't end automatically, this must be done by you personally.
However, please note that if you cancel your Premium plan and later would like to become Premium member again, you'll have to lock your CHSB tokens again for the minimum period of 12 months in order to activate it.