If you want to cancel Premium subscription after the end of the blocking period of 12 months, just open the SwissBorg app, select Premium and scroll down to the bottom of the screen to see the Cancel Premium button.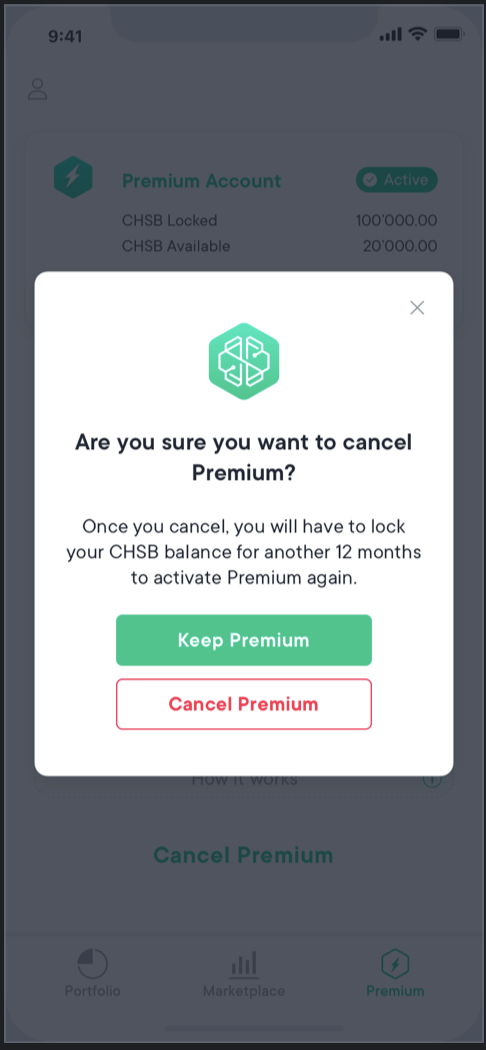 Confirm that you want to cancel Premium and you will see your CHSB balance is unlocked.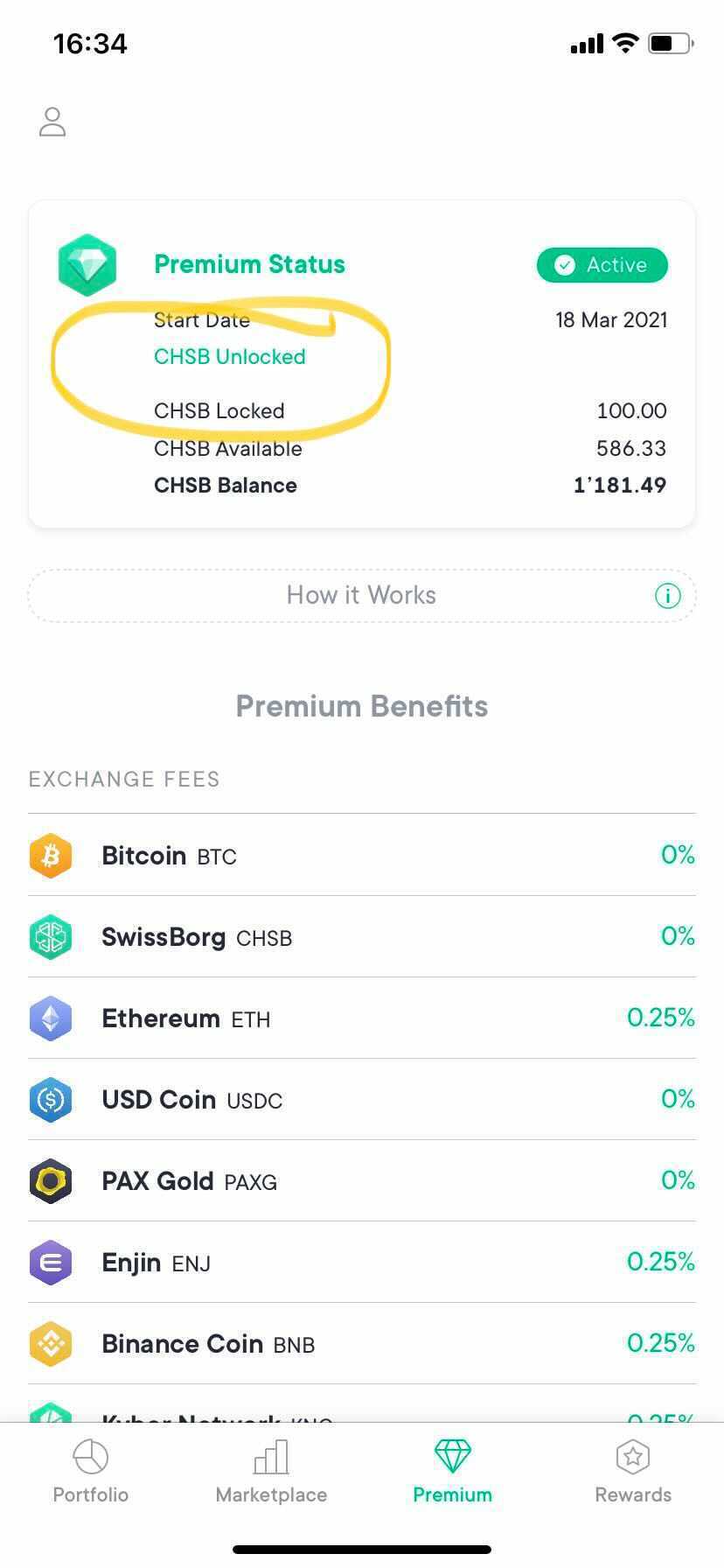 You can cancel Premium anytime after the blocking period is over. The Premium subscription won't end automatically, this must be done by you; but please note that if you would like to switch back to the Premium again, you'll have to lock your CHSB balance for 12 months again in order to activate it.