SwissBorg has three account levels with different transaction limits, and those levels require different types of verification.
Level 1 - Proof of Identity: Deposits limited to EUR 5'000, Withdrawals limited to EUR 5'000.

Level 2 - Proof of Residence: Deposits limited to EUR 50'000, Withdrawals limited to EUR 1'000'000.

Level 3 - Proof of Funds: Deposits unlimited, Withdrawals unlimited.
If you have successfully verified your identity in the SwissBorg app, you can immediately submit documents for your Level 2 verification. If you don't choose to do this independently, you will be required to submit these documents when your deposits or withdrawals exceed EUR 5'000.
To complete your Level 2 verification, tap the Profile icon in the top-left corner of the Portfolio section in the SwissBorg app.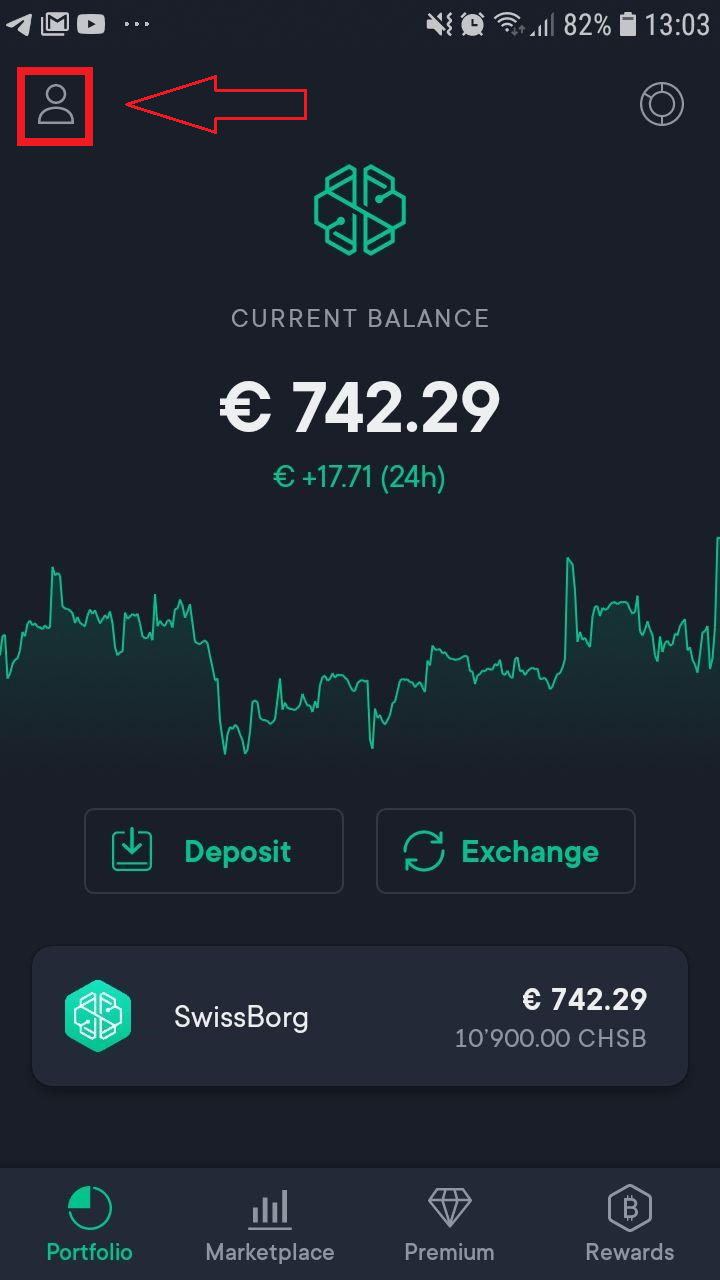 The next step is to navigate to Account Level. Inside you will see your current account level and levels for which you require verification. Tap Verify for Level 2.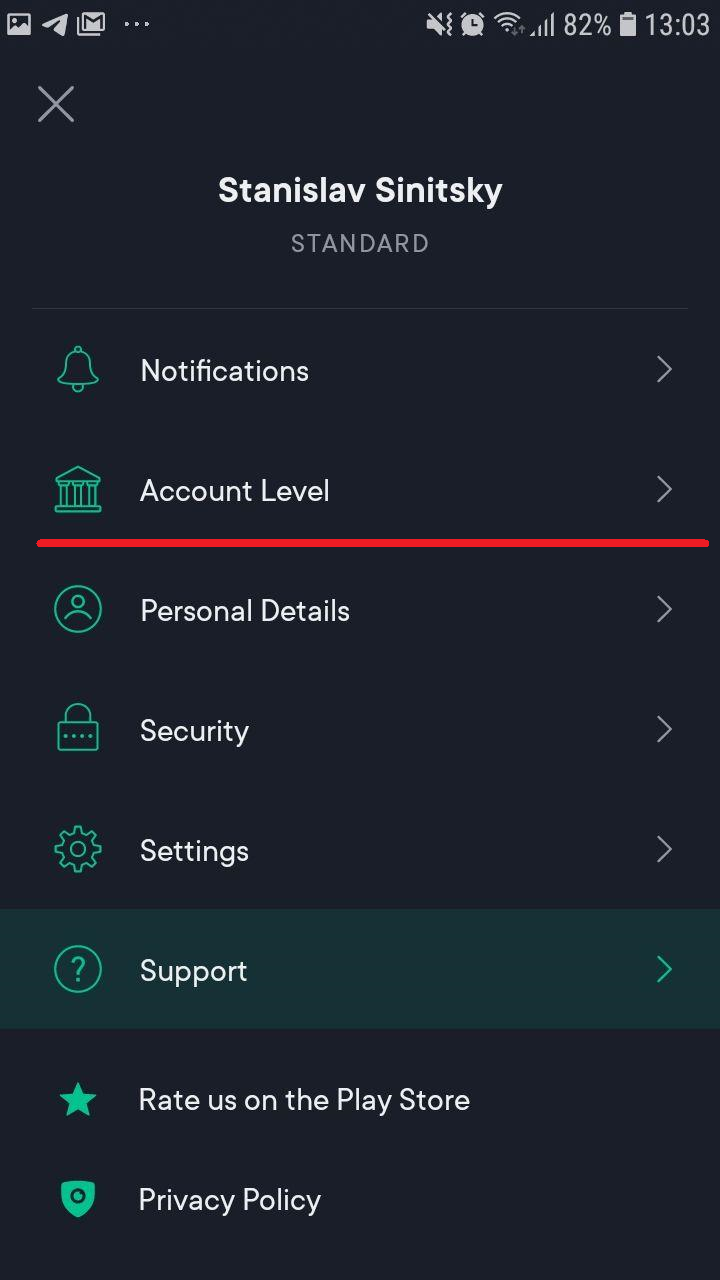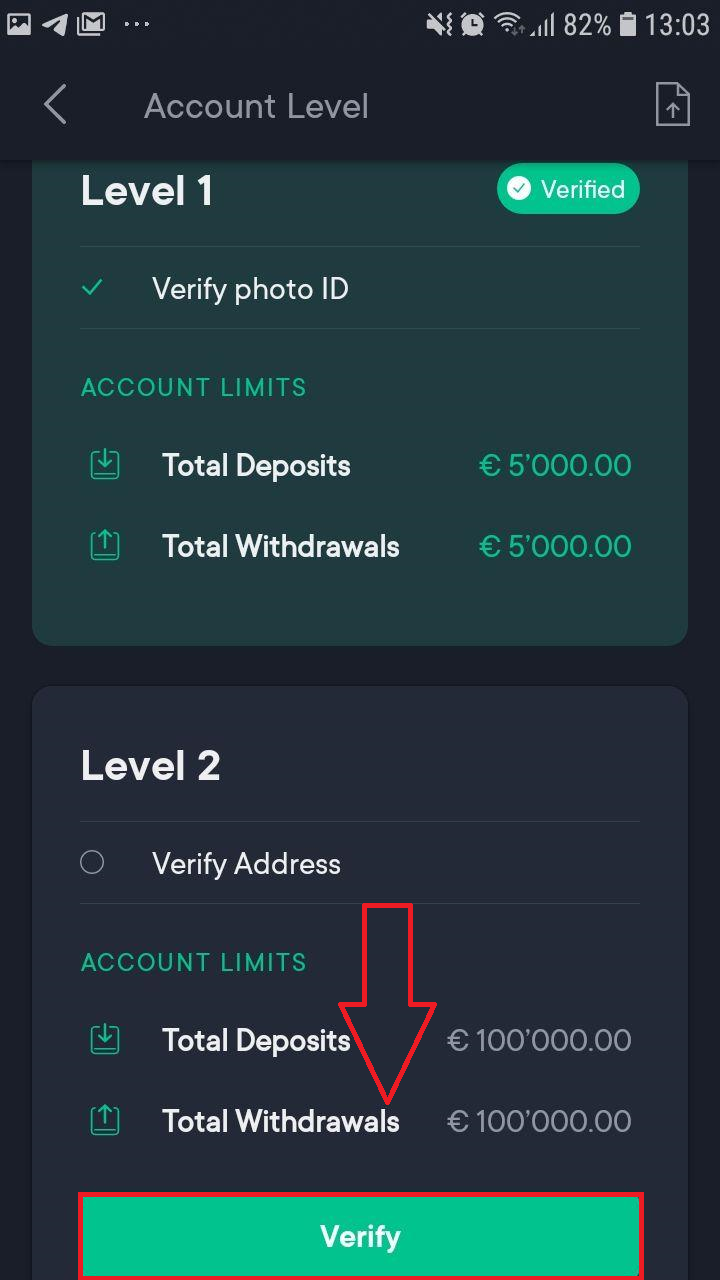 Once you have done that, you will be asked to check if your residential address is correct and upload an image of your proof of residence.

What kind of proof of residence can you provide?
Dated bank statement under a personal name

Utility bill linked to the residential property (gas, electricity, water, internet)

Credit card statement

Letter from any recognised public authority or public servant, or any government-issued correspondence

Lease agreement along with rent receipt

Employer's certificate for residence proof

Any government-issued document with a residential address (ID, driving license, etc.)
The document you provide must be no more than 90 days old.
In case you need to add another document, tap on the Additional Documents icon in the top-right corner of the Account Level page.


For any questions regarding Account Level 2, please contact SwissBorg Support and we will give you the best answer possible.