SwissBorg does not charge fees for deposits to the Wealth App. But, when you send funds out you, will have to pay the withdrawal fees from your other wallet. 
When making a deposit, you need to send tokens out of your Wallet or Bank Account to your SwissBorg Wealth App Wallet. Every transaction requires Gas to be executed, this is the transaction fee needed for the system to operate (On the Ethereum Blockchain the Gas is ETH). The withdrawal fees might range from couple cents to several dollars depending on your wallet (Exchange wallet, Web wallet, Mobile wallet). The withdrawal fees of Exchanges are most of the time higher. 
For Web wallet such as a MEW, the transaction is often set automatically but you can use the advanced feature and set in on your own. The more gas you put, the faster transaction will be and vice versa - the less gas you put, the slower it will be (up to several days).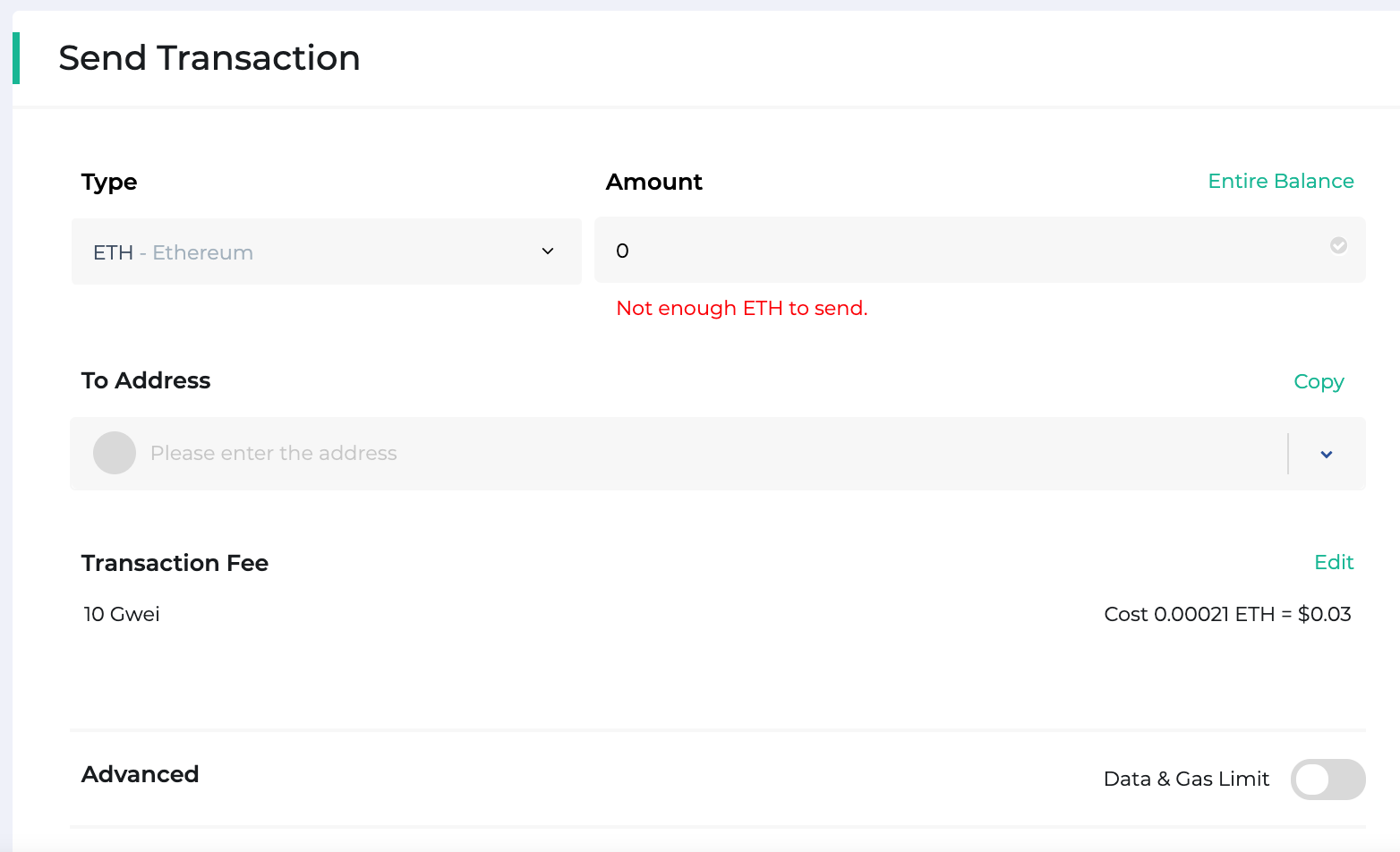 Exchange wallets set their withdrawal fee and it could vary a lot from one exchange to another. Make sure you always check the fees they charge before executing any transaction.
We charge fees for withdrawal:
BTC - 0.10%*

ETH - 0.10%*

CHSB -

0.10%*
Minimum fees:
BTC - 0.0001 units

ETH - 0.01 unit

CHSB - 100 units
The minimum fees are necessary to cover the fees our financial partners charge us. We're doing our best to improve that.

For more information on fees, please follow this link.