Get a Premium Account to boost your Yield and lower your fees!
To activate your Premium, open the SwissBorg App and tap on Premium at the bottom of the screen.
You can choose from two existing Premium Plans: Community Premium or Genesis Premium.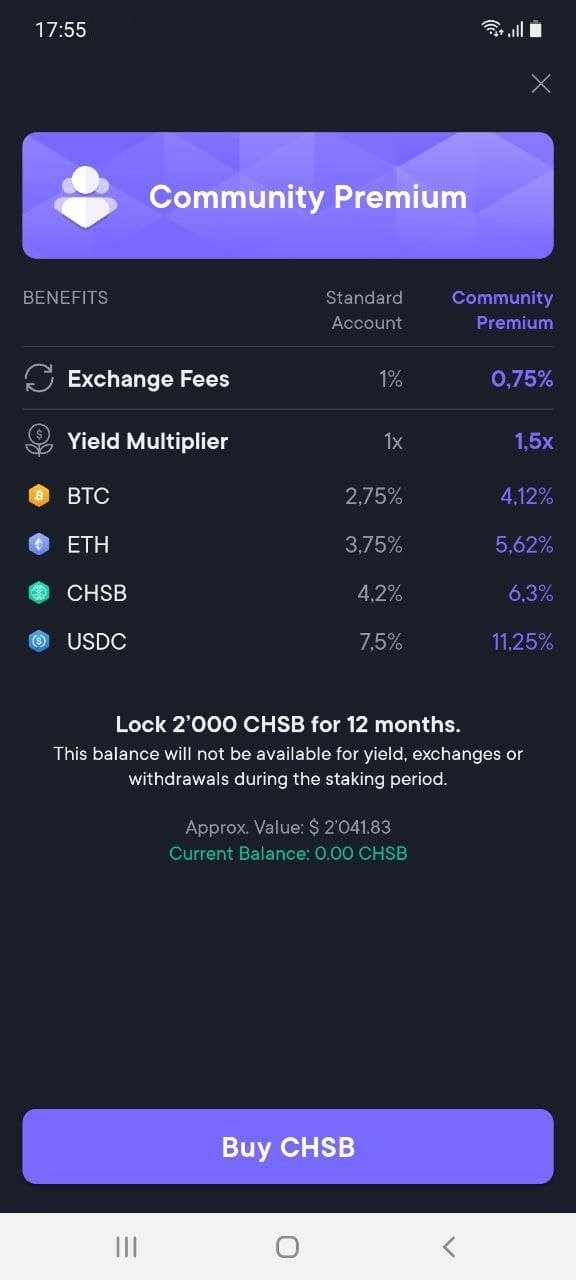 To get Community Premium, simply stake 2'000 CHSB tokens for 12 months. You will get a 1.5x Yield Multiplier and Exchange Fees will be reduced to 0,75% for all tokens.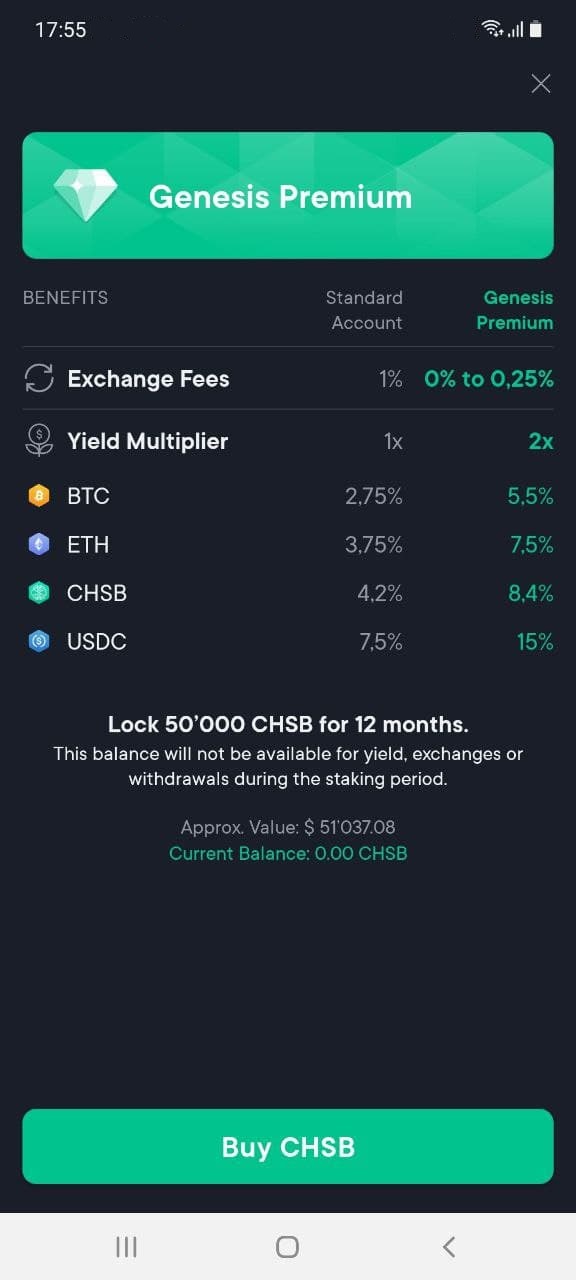 To get Genesis Premium, stake 50'000 CHSB tokens for 12 months. You will receive a 2x Yield Multiplier and Exchange Fees will be lowered to 0,25% for all tokens except CHSB, BTC, and Stablecoins, which will now have 0% Exchange Fees.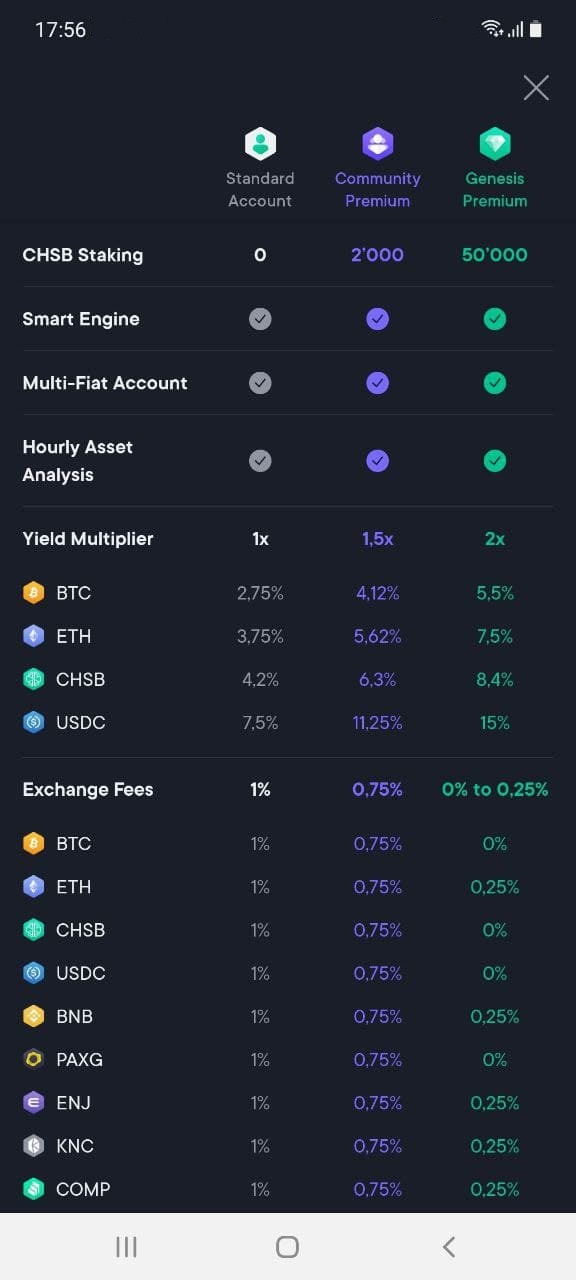 You can upgrade from Community to Genesis Premium anytime. Just select Genesis Premium plan and press on Upgrade.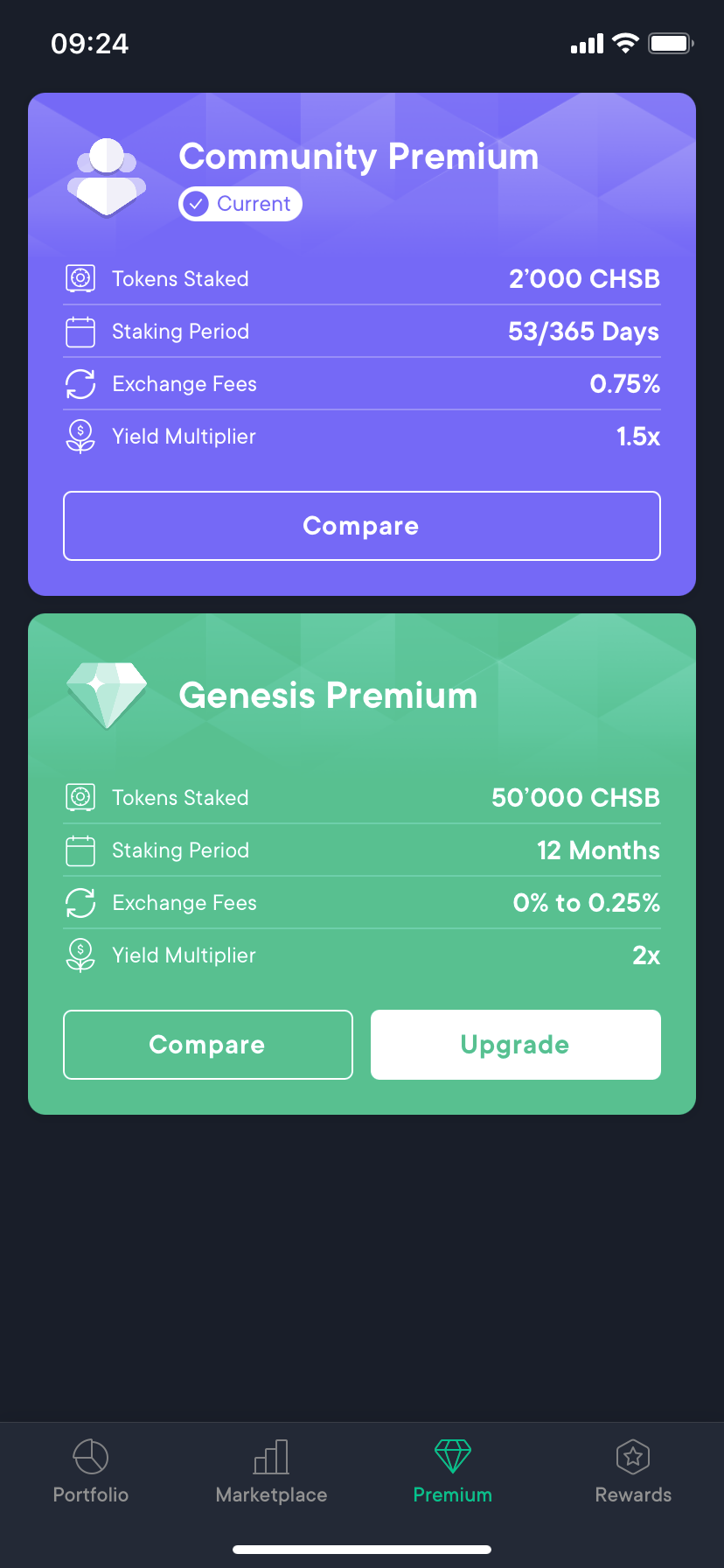 After 12 months your account is unlocked, which means you can access your funds or keep staking them to maintain Premium account benefits. Happy investing!
IMPORTANT NOTES:
Be aware that during this time you will not be able to withdraw your tokens;
Once you confirm the activation of the Premium, the Team cannot cancel it and the account will stay Premium for 12 months without any exceptions;

ICO contributors can access the Premium feature at a discounted rate provided they used the email address they use for the ICO;

You cannot use staked tokens for Yield;

In case you stopped Premium subscription after 12 months and then decide to get Premium again, you will have to stake your tokens for 1 year again.